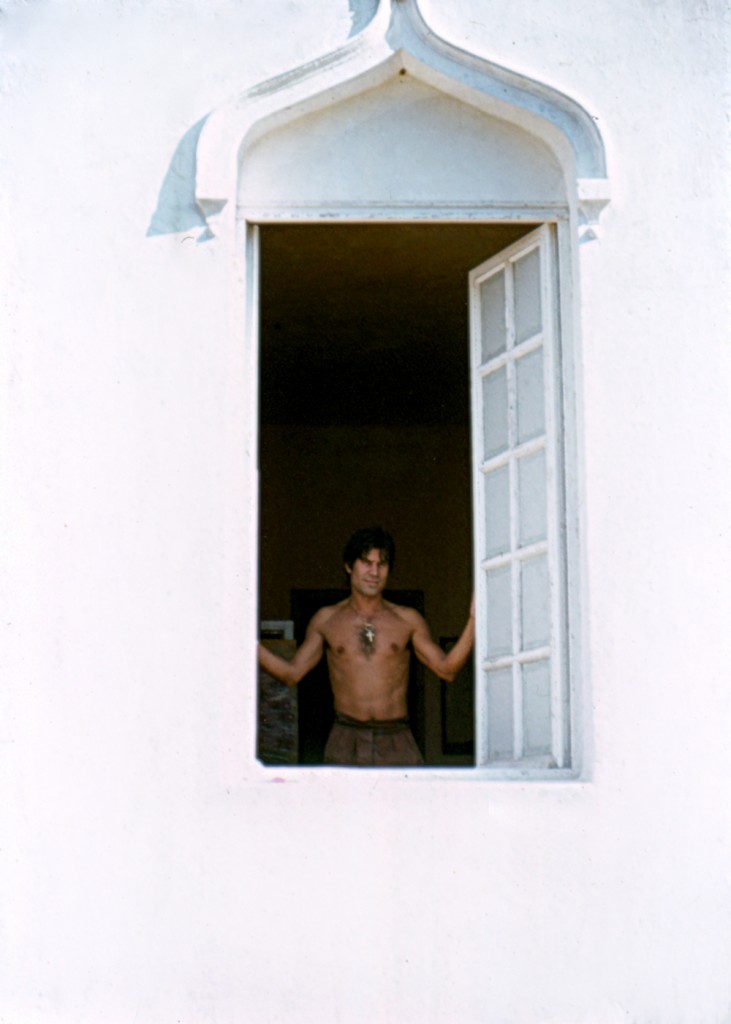 Maron welcoming the morning breeze in El Cuarton, also the picture used for the cover of the book written by him…It is a available where you can get more in depth into this time, written by Salvador Maron. Click here to download
I remember this time pretty well considering how young I was…El Cuarton, a beautiful estate in the South of Spain where we lived for a while by invitation of Miguel Garcia Rey, the manager. My father met Miguel through a trip he took from Paris to Spain and he became a big fan of Maron, he really admired the talent that is indisputable. They met a very special person that I recall very well…Robert, he lived in the most amazing home in the very South point of Spain on acres of land that consisted of all there was to see until the very tip, you could see the ferries going to Gibraltar well into the night. His house was very contemporary, not straight or boxy but quite round and wavy, you could actually climb on a huge rock that was built into the house and walk on the roof from one end to the other, with small jumps and bridges and other rocks to take you back down…well I used to LOVE going there and climb away, imagine all sorts of scenarios…wow! I always could let my imagination soar in those settings…who couldn't! Well Robert was an adventurist and treasure hunter, yes yes, diving in the ocean and finding treasures, and he found many! he really admired my father's work and after becoming good friends he organized and exhibition along with Miguel. 
EXHIBITION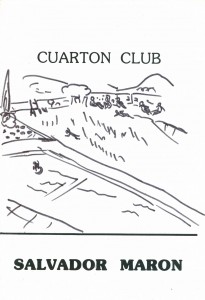 The invitation
On the invitation Miguel gives a good rendition of his timeline up until this point, much of what you have read so far, also wonderful words spoken about my father on a more personal note about the artist and the skill to his craft seen from the eyes of a fan who can truly appreciate art without being an actual critic. (To see in large to read it click on it 2 times)
The Exhibition consisted of mostly pastels and drawings with a few paintings, the drawings were big in size…you can see a pastel of a certain someone who once again is without clothes on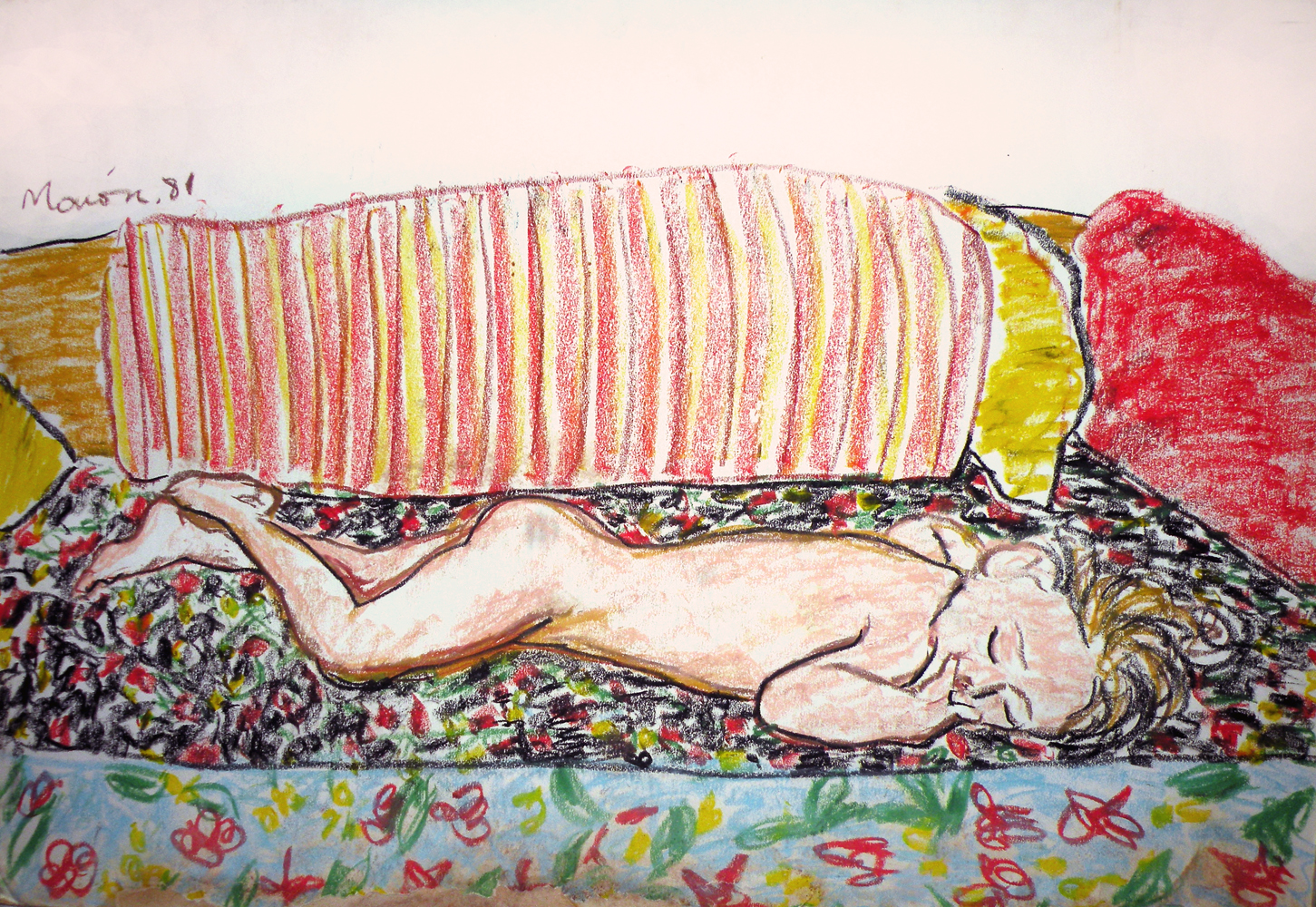 Here I will show you the finished painting of the carpets that he was working on the previous post, do you remember?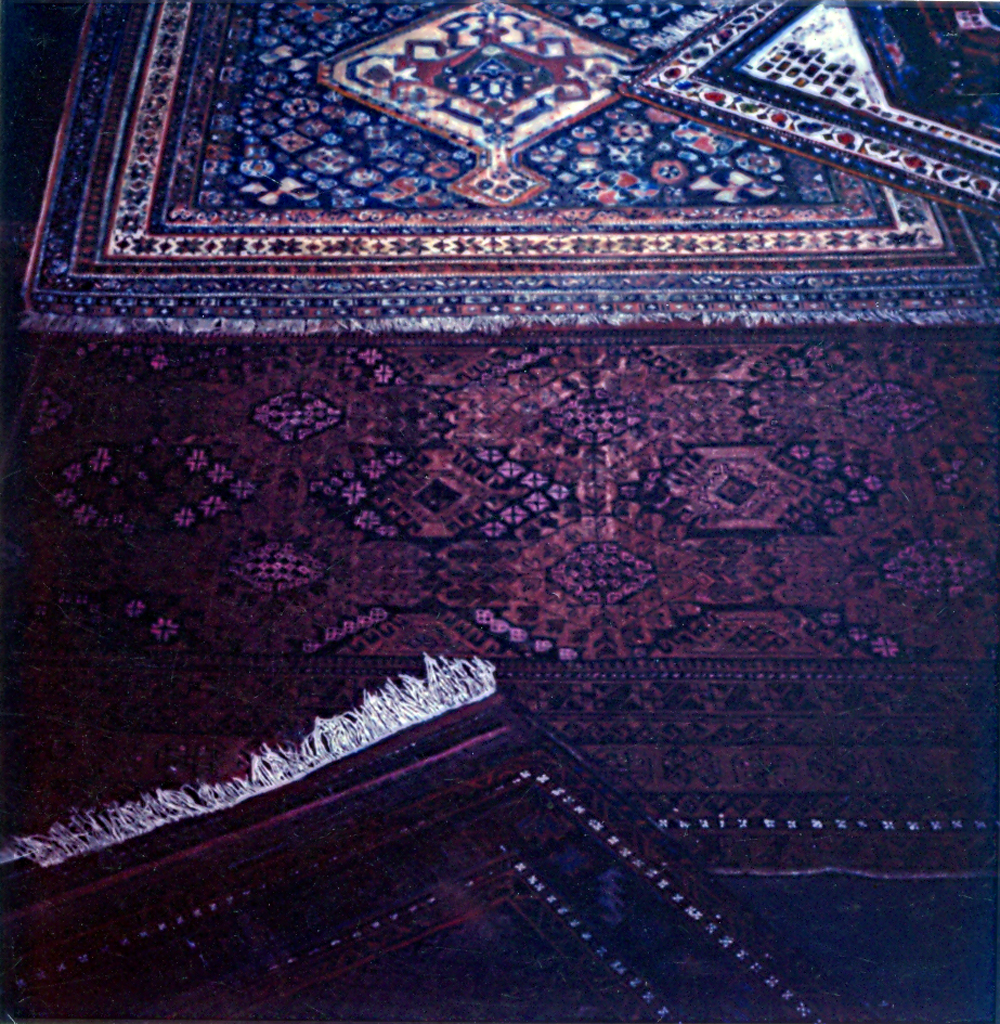 the carpet series are truly magestic, so classic and disciplined…the endless levels and layers, dimensions so tastefully weaved as the carpet itself…
Here you can see him painting another carpet, you can see the change in his looks as the time goes on, it is important to appreciate the time spent on his work…you can see the seasons changing…do you see?


So funny how much I see my son in these pictures!
Here is the finished piece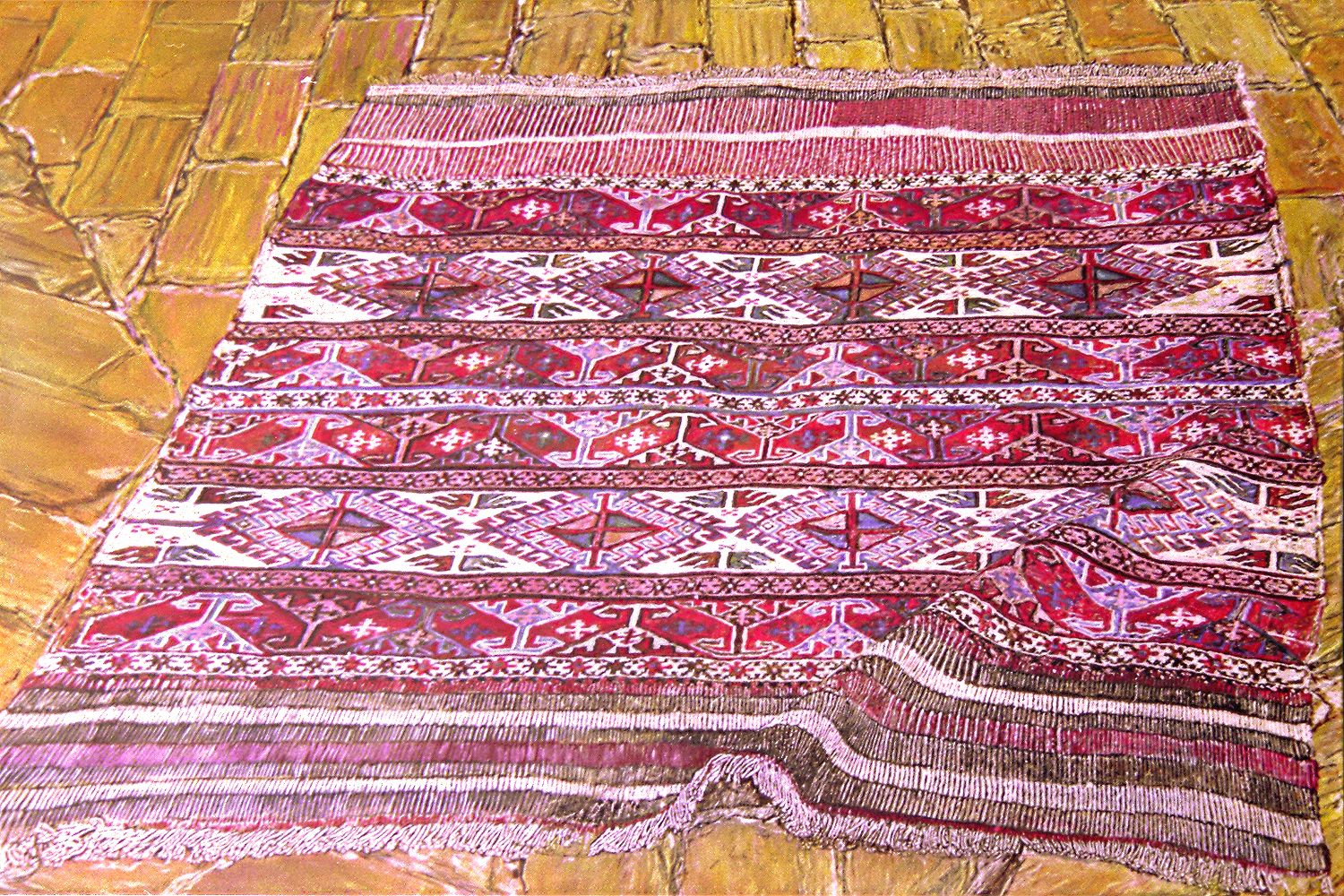 Now he starts doing the deer carpet painting which I remember as well…I was pretty young, about 4 or maybe 5 but it was a magical time, such a gorgeous setting and for a young adventurous girl like me it was the epitome of play land where my imagination could just run free which was my favorite pastime.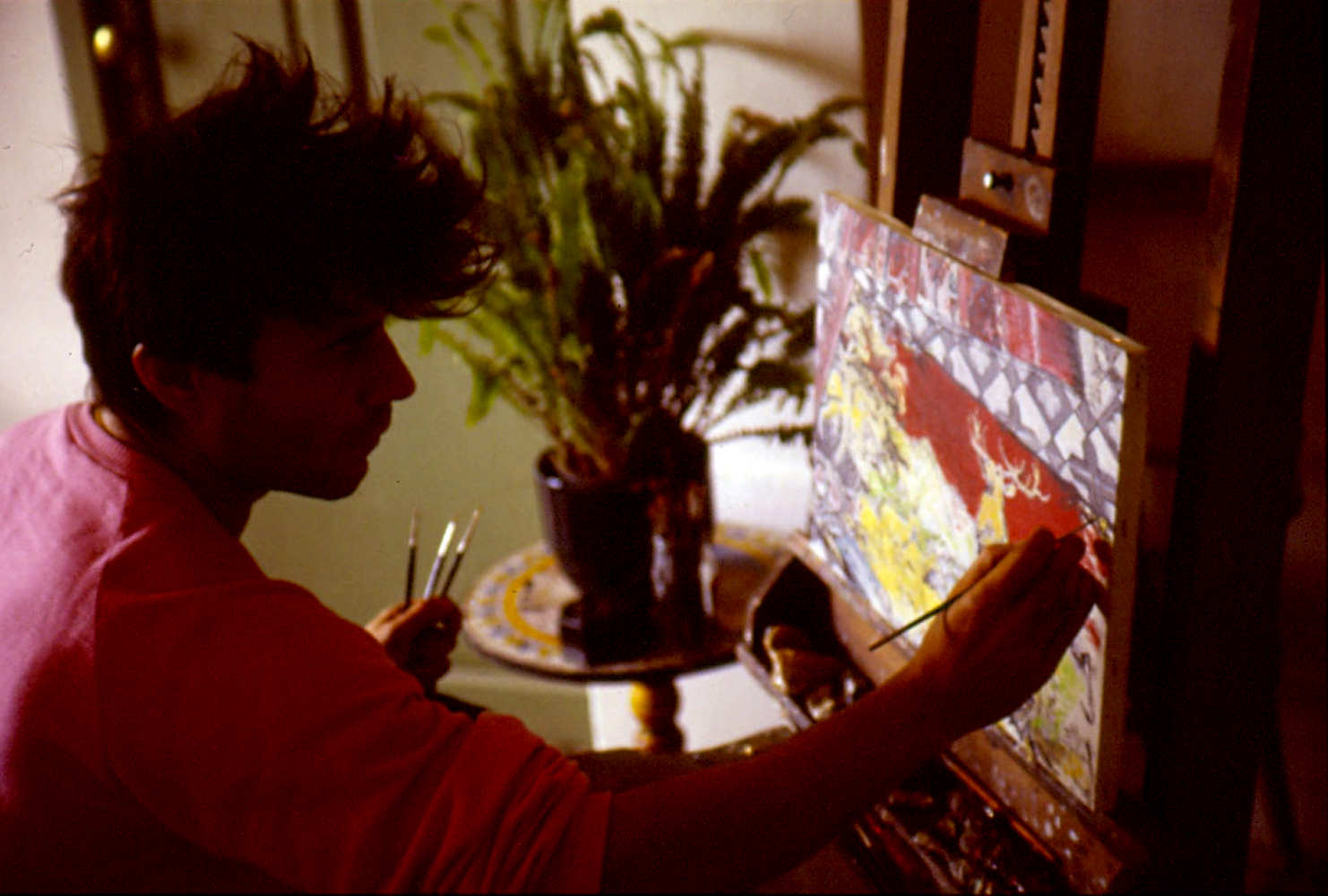 Look at him working away with  the faux Mohawk! The piece is not large in size but it packs the punch in detail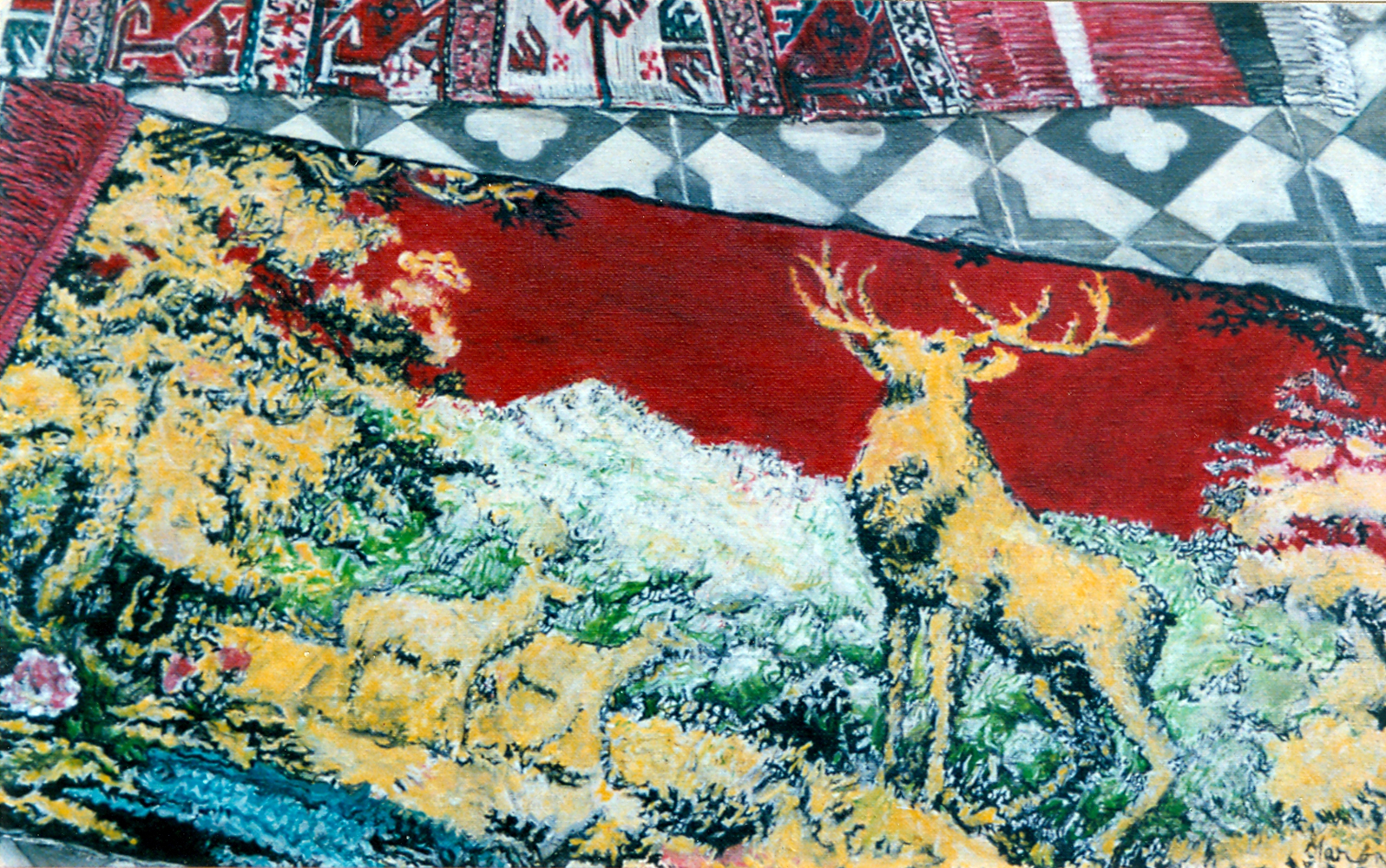 Magnifico! It actually ended up years later in a very nice home in LA.
This was also a very interesting time for them and there was much happening, you can get more details on what transpires during this time on her blog HERE.
Much more to come my dear friends, the story keeps growing and new real time developments are taking place, a very exciting chapter is in motion now and we are very excited to have you all with us during this transition so stay tuned!