Here we go again and we pick up where we left off, now the Thanks have been given and taken with emphasis so we can get back to focus and turning wheels. A lot has happened lately that is very exciting, my parents are now here in Los Angeles and we are putting all of our energies together to make magic so if there was ever a time to stay tuned this is it!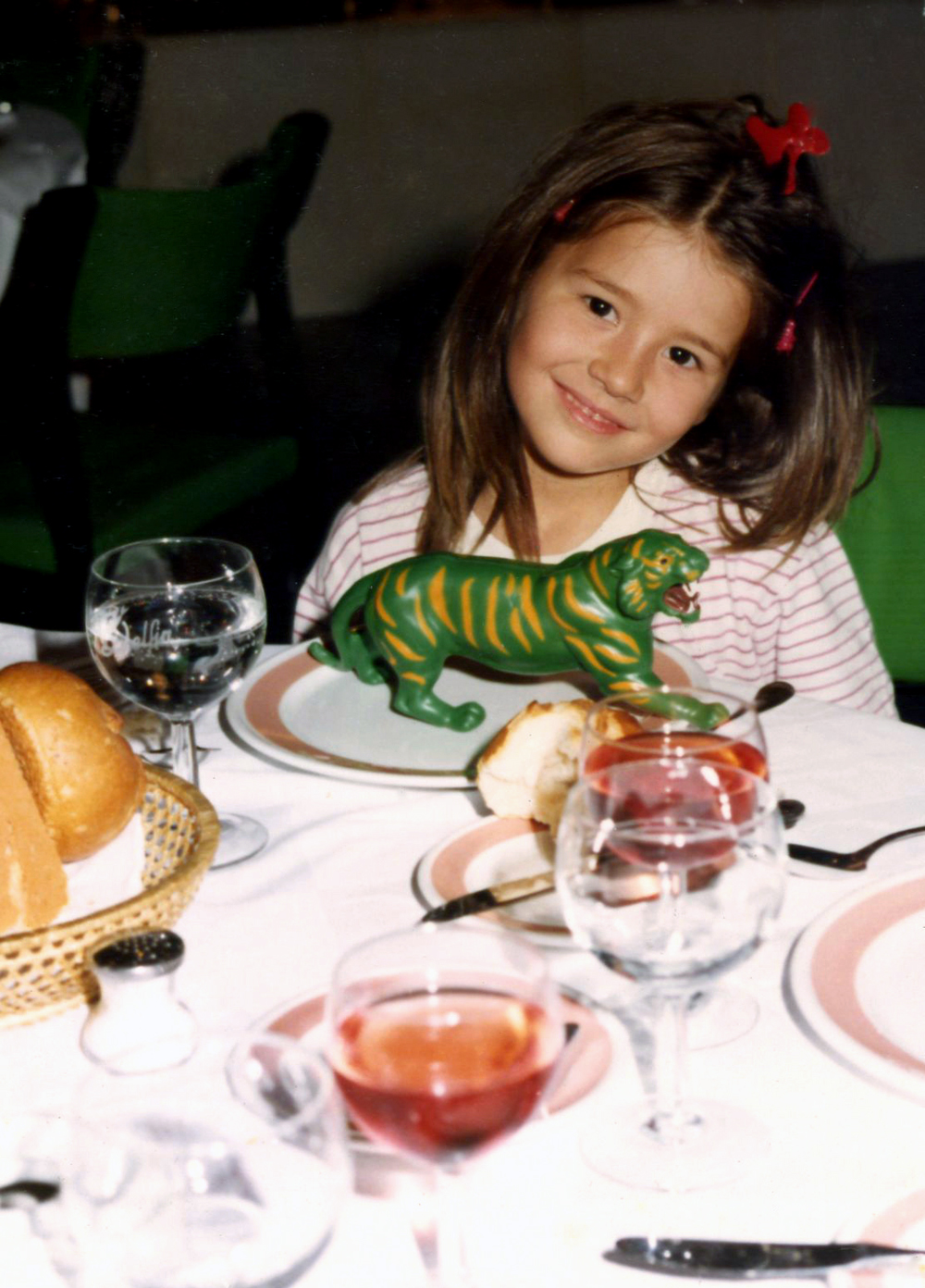 So this is me during this time and this is what was happening
Here were my parents in this beautiful place and together they were inspired as always. They joined forces in the project of this time which was my mother's shoe line. My father dove right in to help with this and became very involved, they were a team and as we all know in business to do things with family or loved ones can be tricky, but they made it work very well.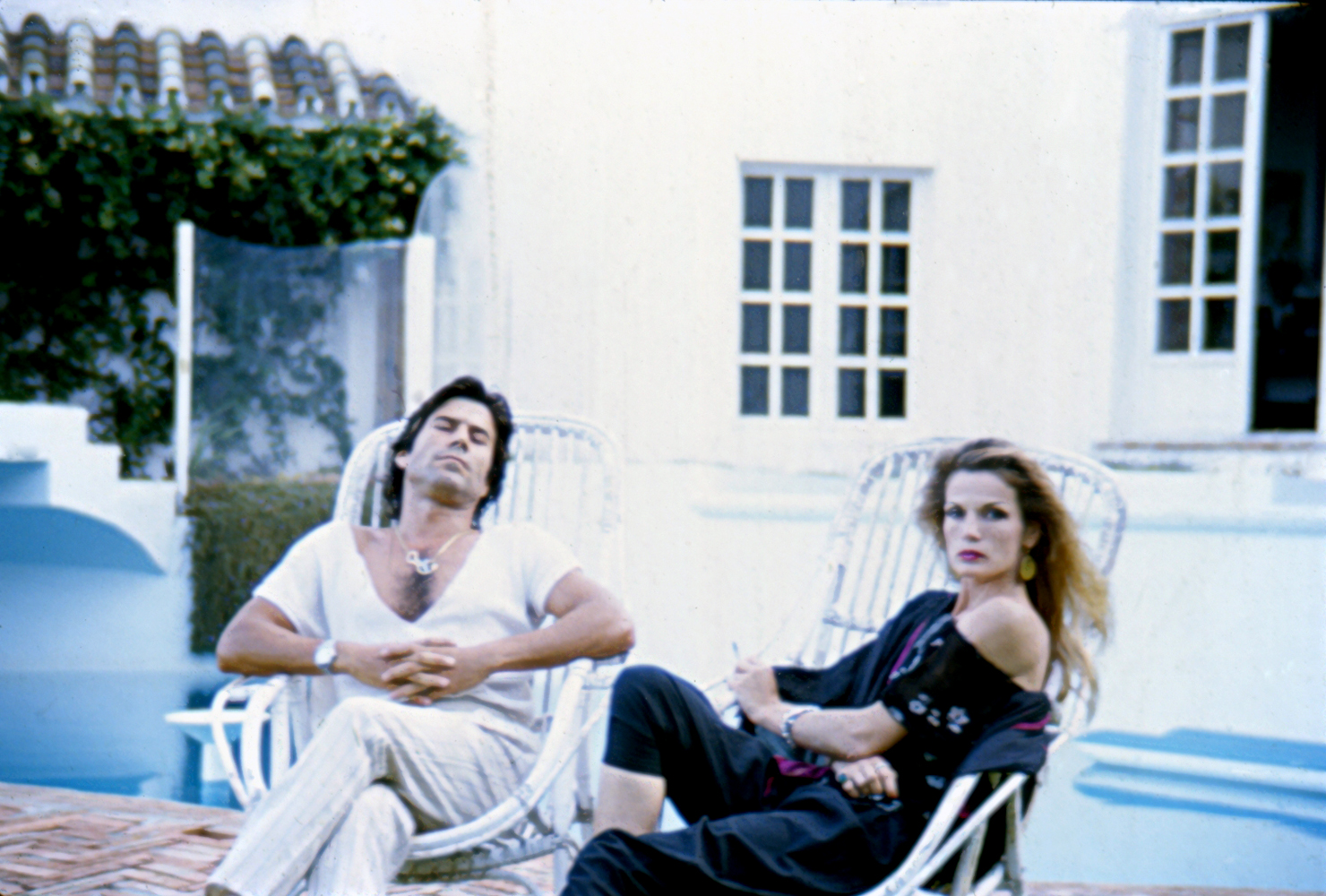 They are working, designing and painting and after the visit of an old friend a new important meeting takes place. Susie Lindberg came to be an admirer of Maron's work and offered to do an exhibition of his paintings at the Rodeo Club in Marbella which she managed. The invitation to this exhibition is below…
"the invitation"
portrait of my
mother below
which
was used for
the cover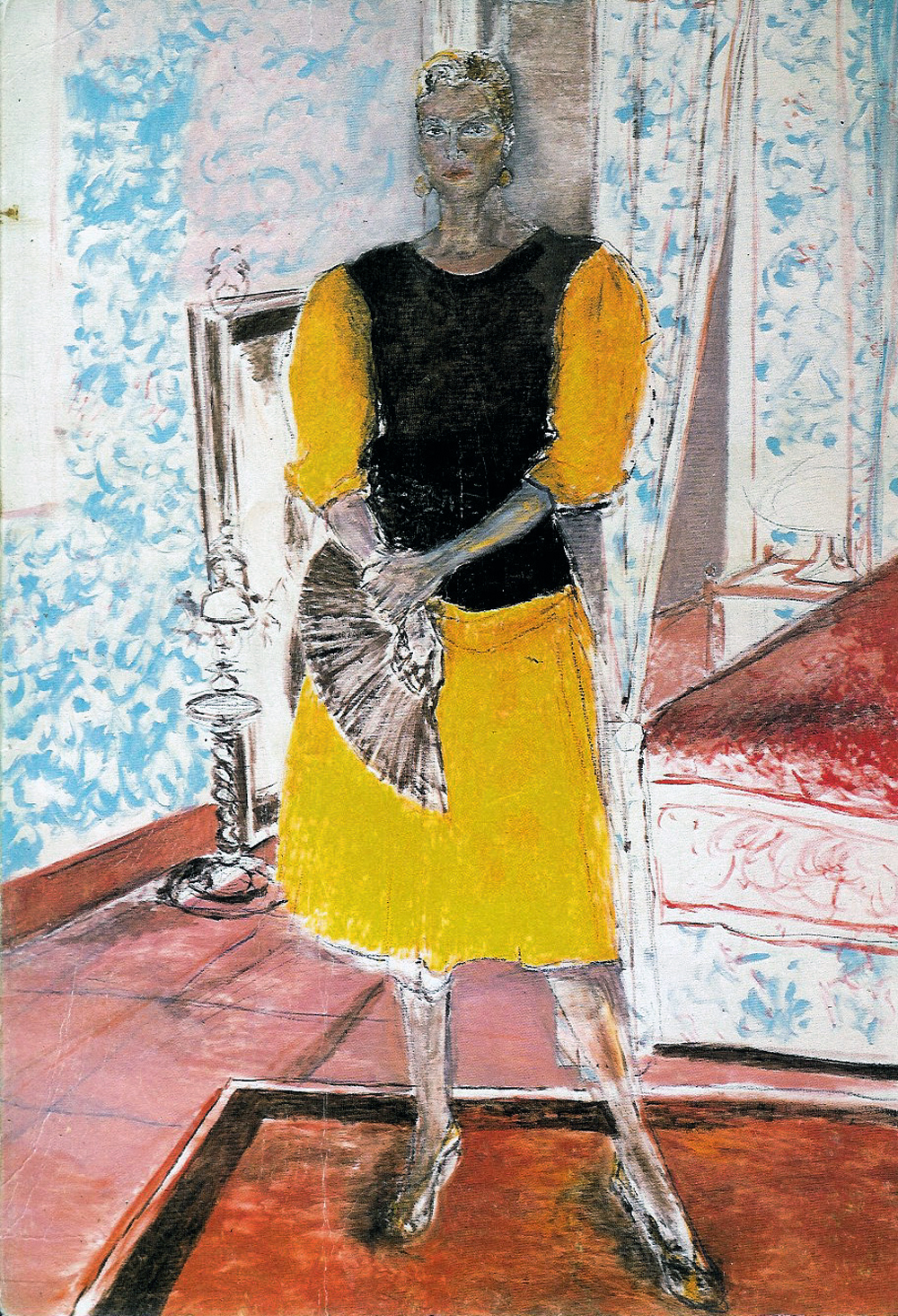 here he is with Susie on the evening of the opening standing in front of a portrait of Oksana Pristay. Also please note the awesome suit he is wearing! designed by Willy van Rooy and both of them wearing shoes by Willy van Rooy.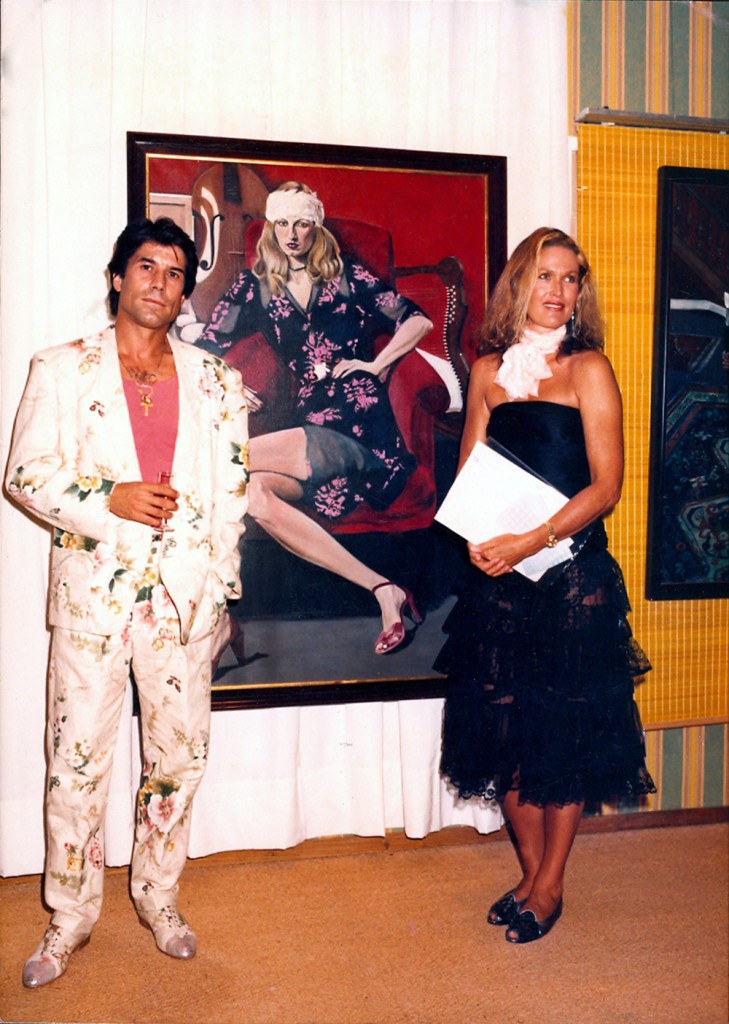 here are a couple of interior views of the exhibition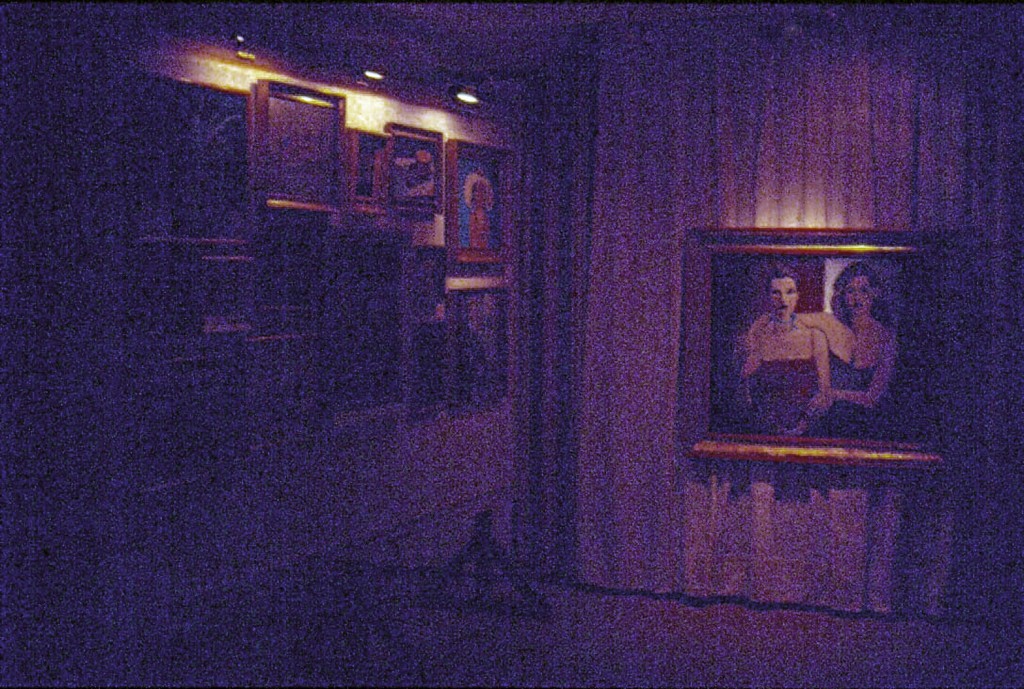 Big carpet painting, this was sold in the exhibition and you may recall it from one of my previous posts from Paris…remember?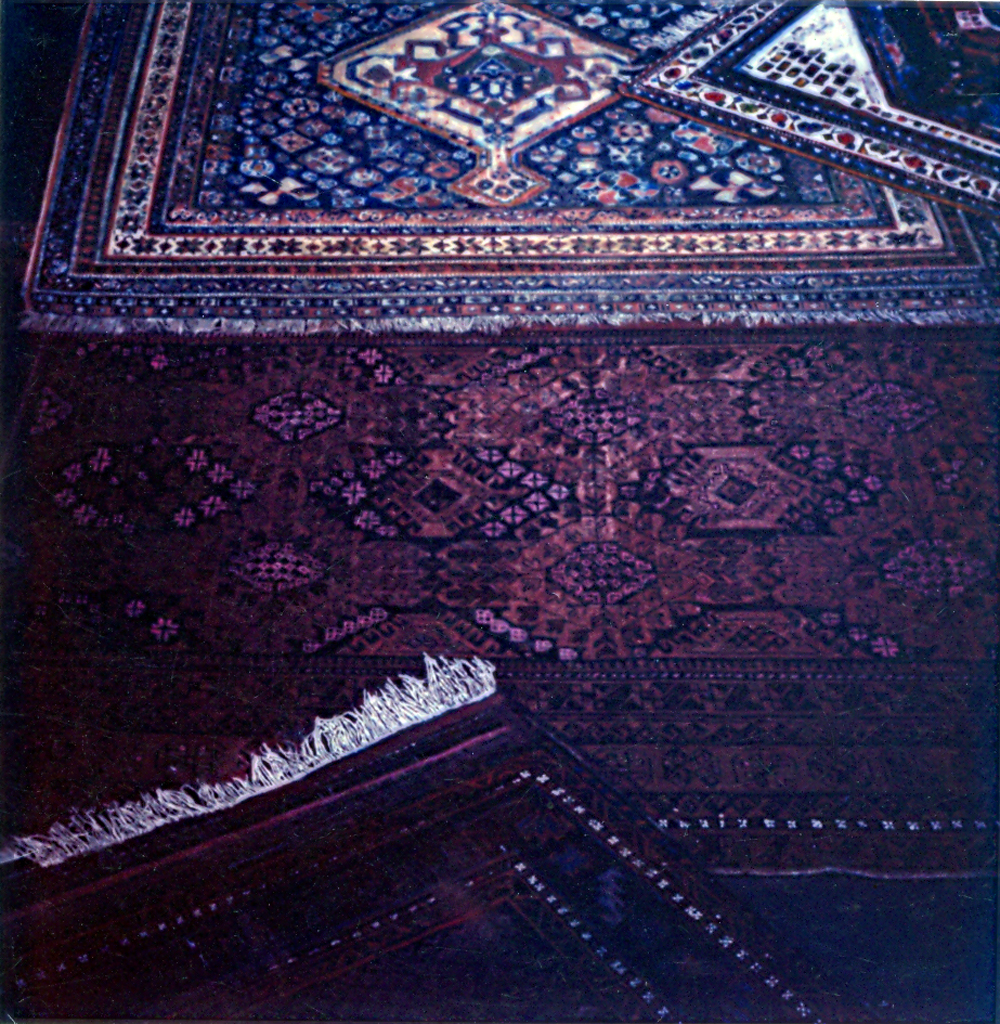 Here is a drawing of Willy (mom) which Maron (dad) sold amongst others to Marie-Helene de Rothschild
After the exhibition we moved to Alicante and started another venture near the shoe factory. Now he started to get more involved with painting the carpet series.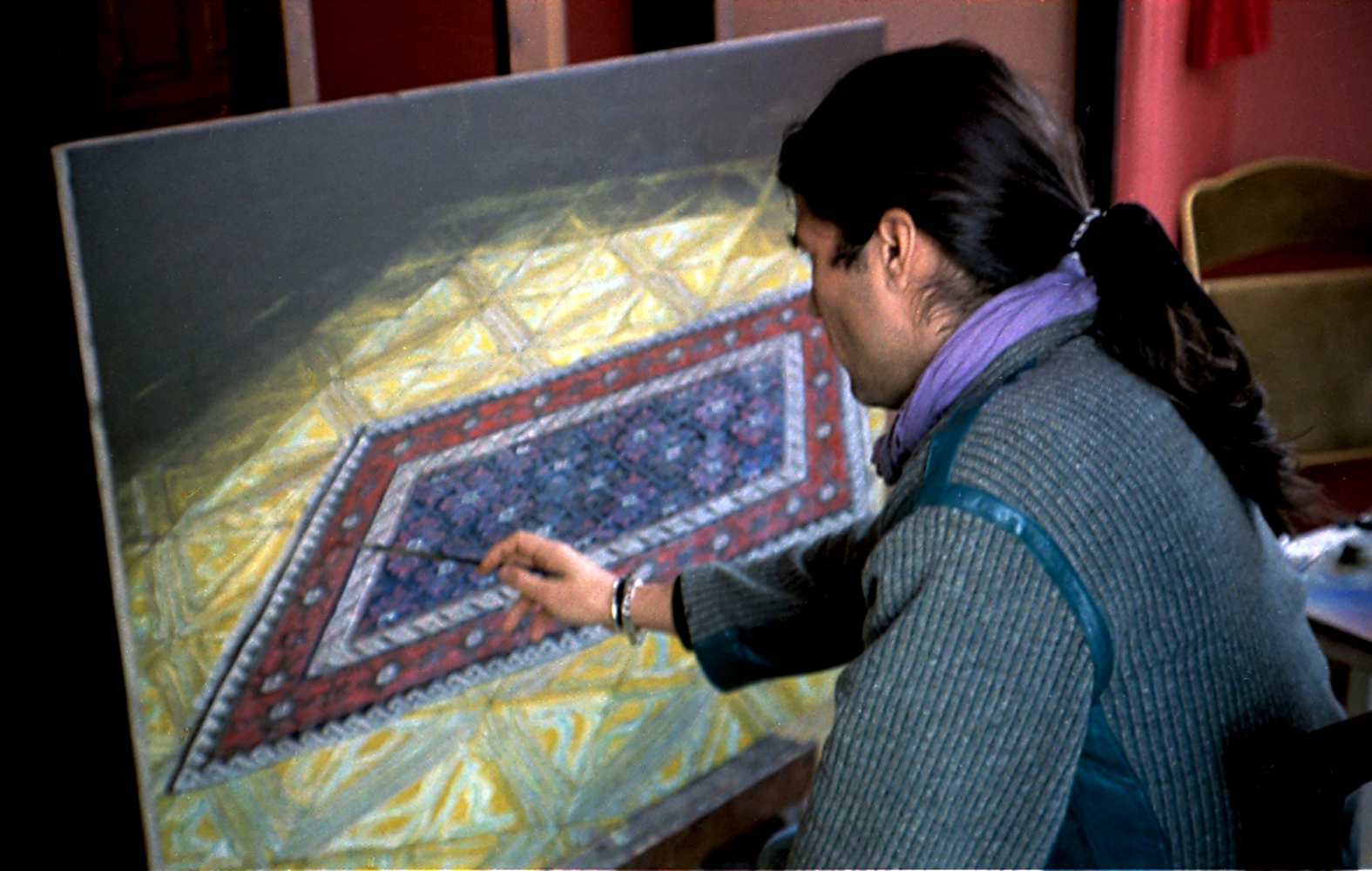 here it is finished…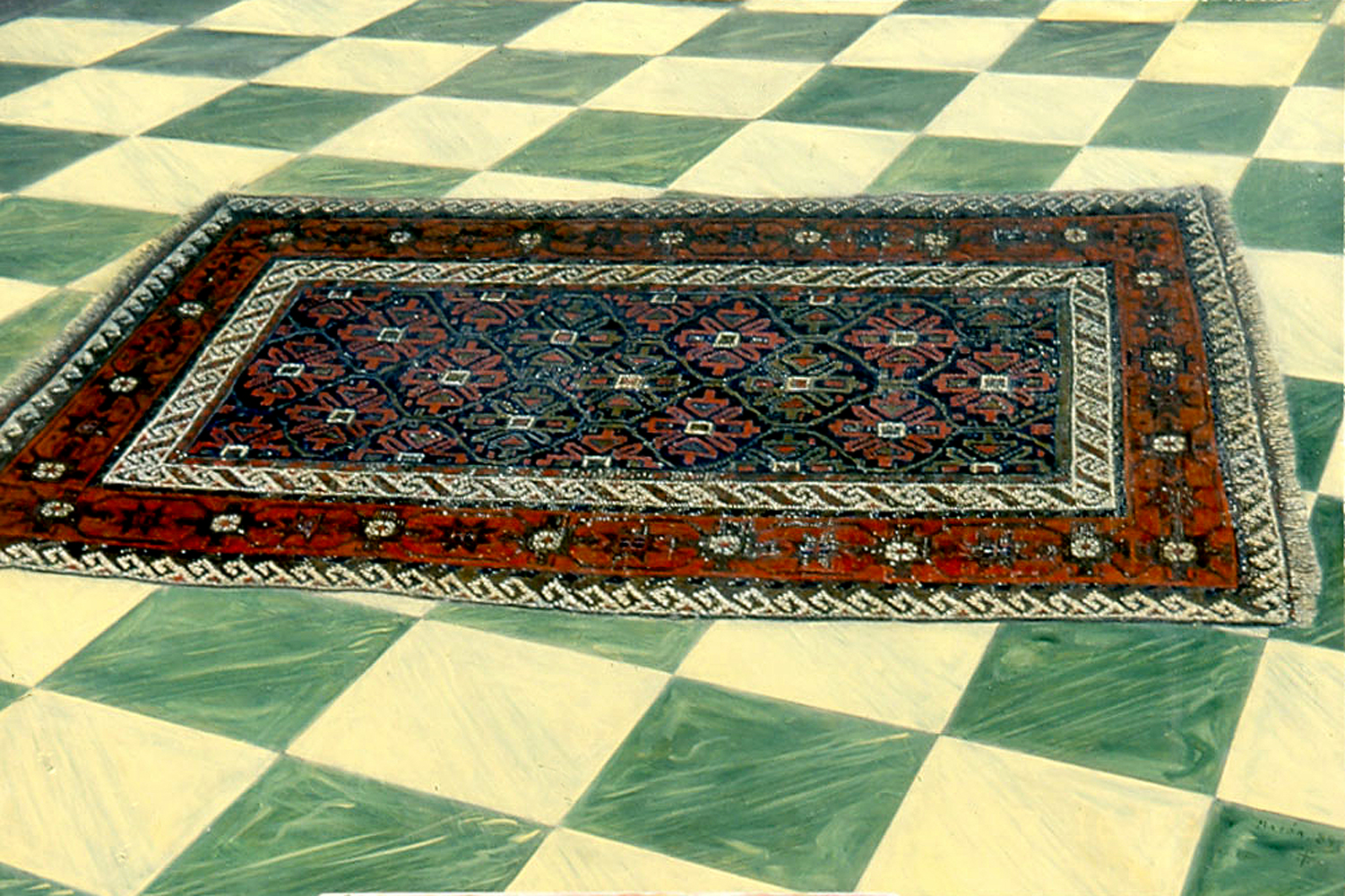 Here below is the Praying carpet which he did while in Elda in '87. Fun fact: Elda is the most famous town for shoe making in Spain.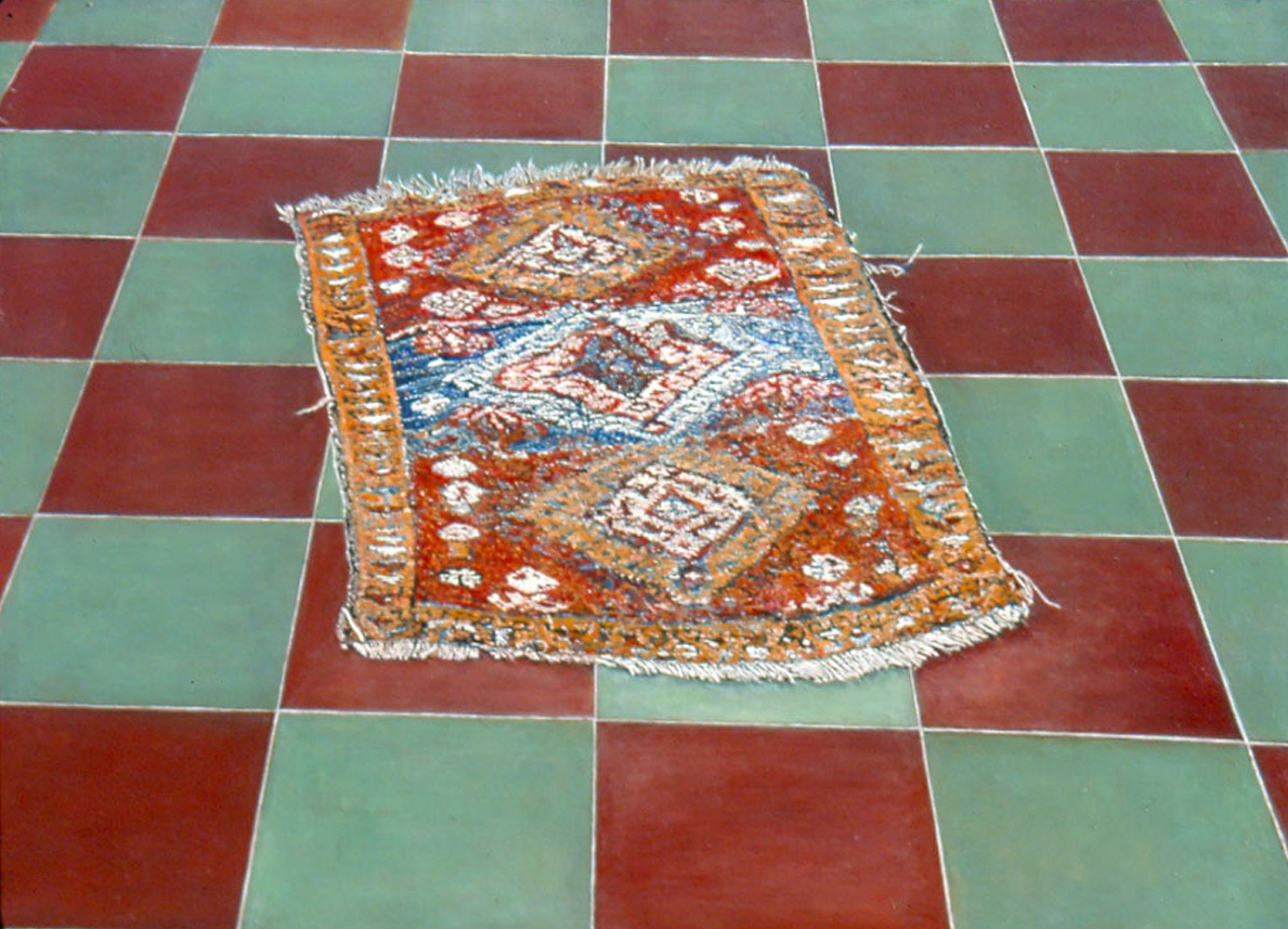 I remember those tiled floors from the house in Elda, cute house with 3 stories I believe. In the patio up top I once celebrated a birthday party and all my school friends came…I always had the best birthday parties thanks to my parents…
Here is my father with our car at the time the SEAT 1500…Classic automobile but I would always get car sick in this car, we drove a lot, even went to Italy! I remember when we went to Pisa and the tower was still open and you could go to the top, half way up mom could not continue so she went back down and we kept going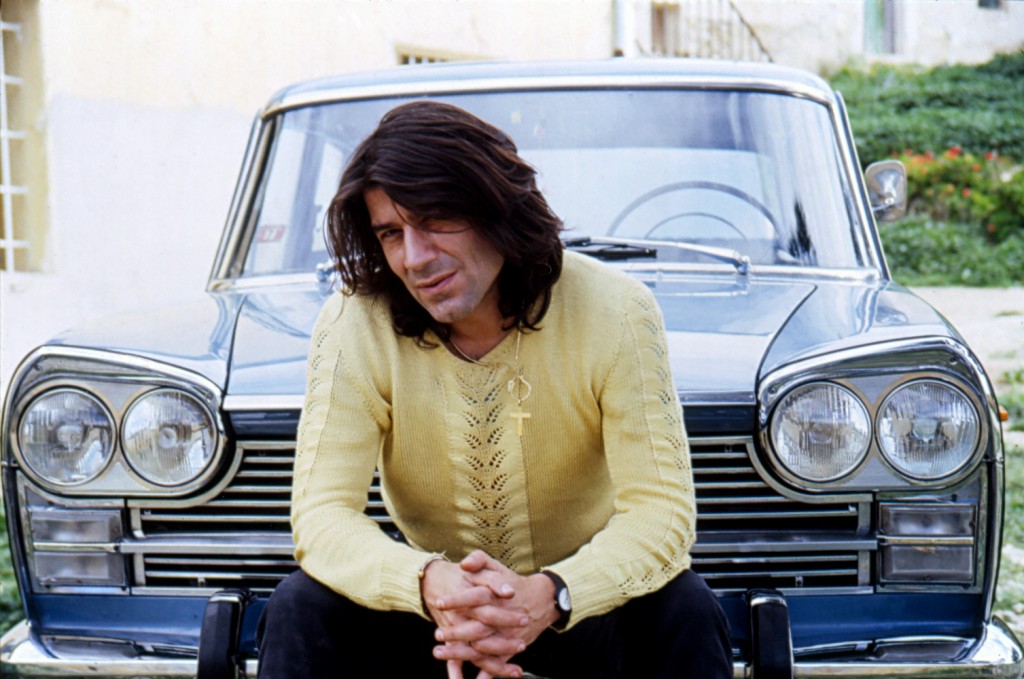 do you see the house in the background? very funny I found this video on YouTube of this very place called Aguas de Busot… I used to play in this abandoned hotel turned hospital that was right up the road when I was young and it was an amazing place to let your imagination soar…I could be out all day by myself just pretending it was my land or I was investigating the area or whatever! the choices were endless and for a young kid you can only imagine…check out the video to get an idea but let me clarify that during that time it was not trashed this way nor was there any tagging on the walls…but I will take you there next. The link that shows you that place as it is now is here: Aguas de Busot, Alicante, Spain

See what is happening with my mom HERE for the latest and until next time my dear friends I send you much love xox