We continue on the Amsterdam chapter where Maron paints majestic pieces inspired by a cultural surrounding that is Amsterdam. Now they are living in Obrecht Straat in a beautiful place in the Gold Coast which is an great area in Amsterdam. I will show you his progression…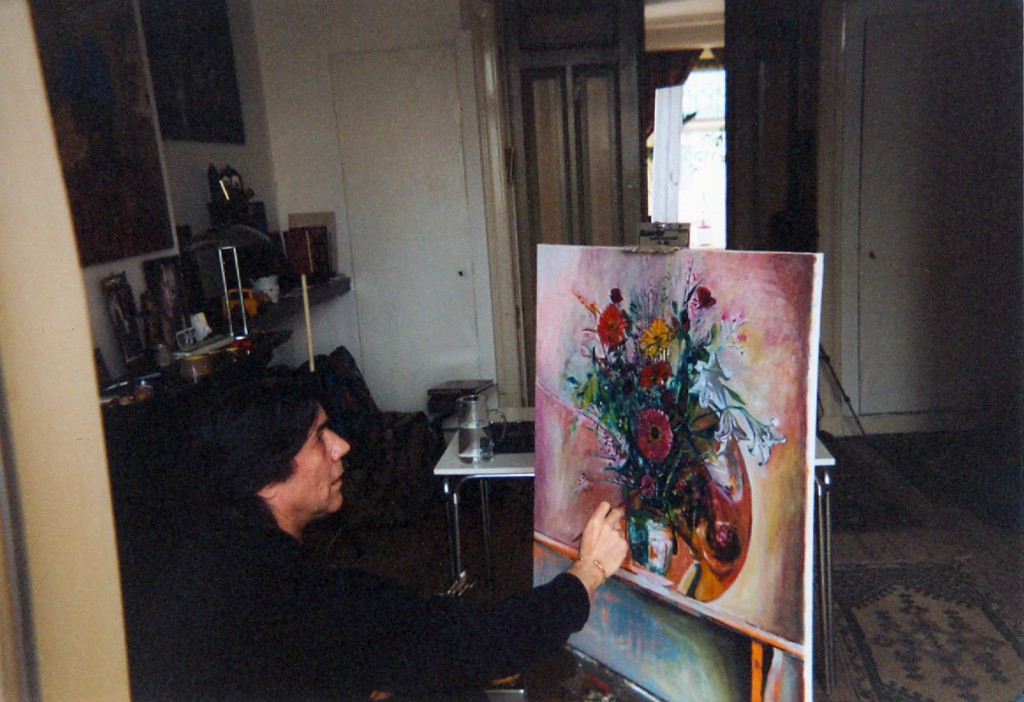 Painting flowers for my mother's 60th birthday…beautiful piece just like her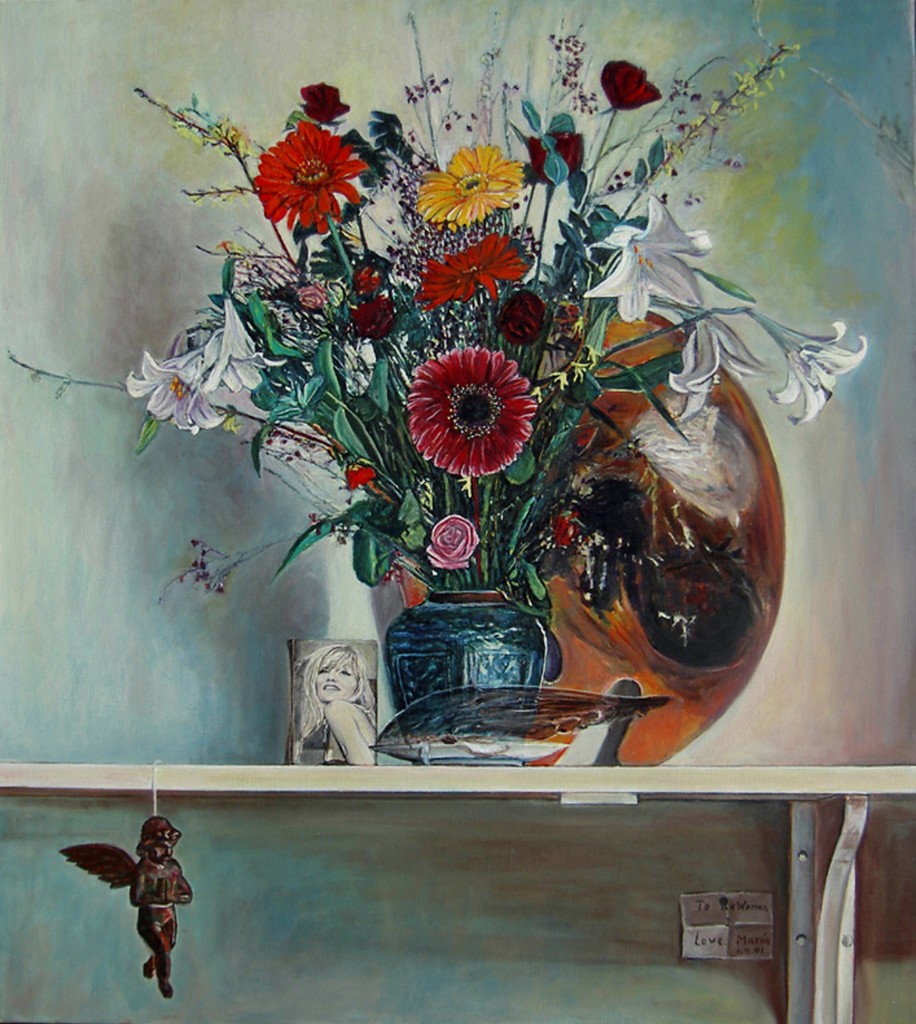 There it is! so enchanting…you can see her can't you? A picture of her taken in 1960…you can read his dedication on a note…my goodness this one is so good! I want it for me!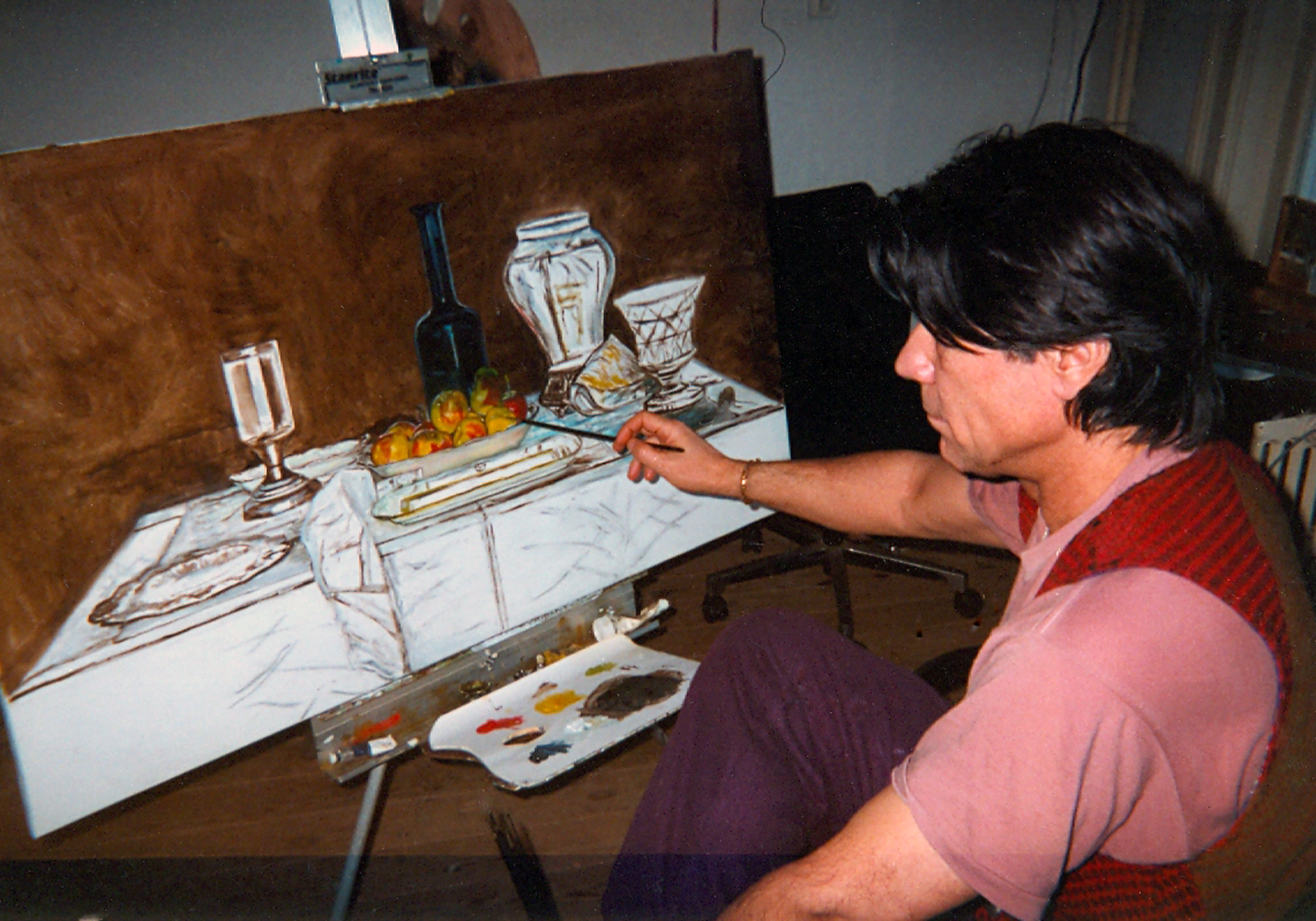 Here painting a still life which was commissioned and it's Protagonist was Saint Aloysius…he  did not make an entrance yet but just wait…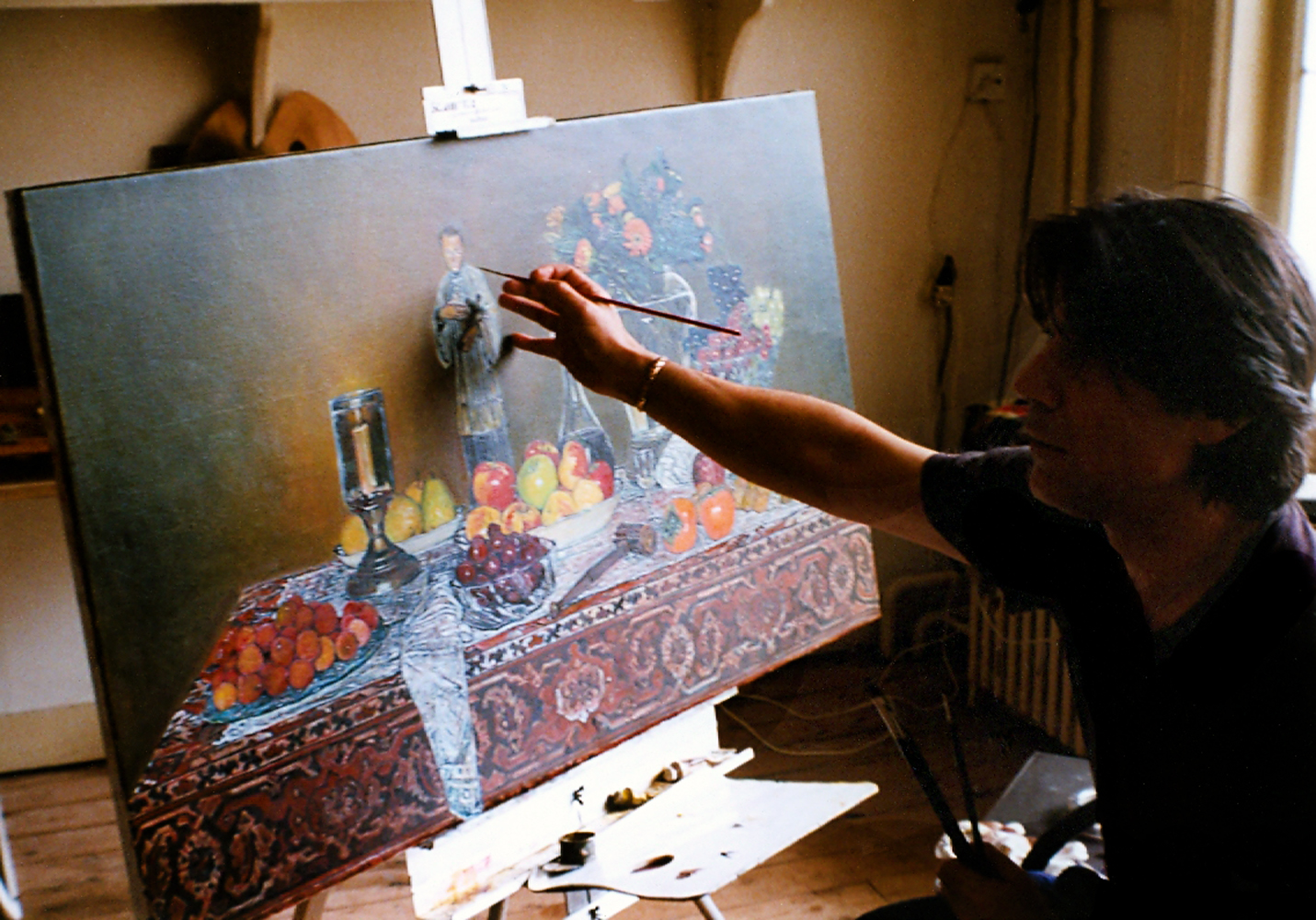 I really like his extension, I know the way he holds his brush and the way his crooked pinky that he broke when young is ever so perfect for the task…my dad!
Ok ok let's get back to it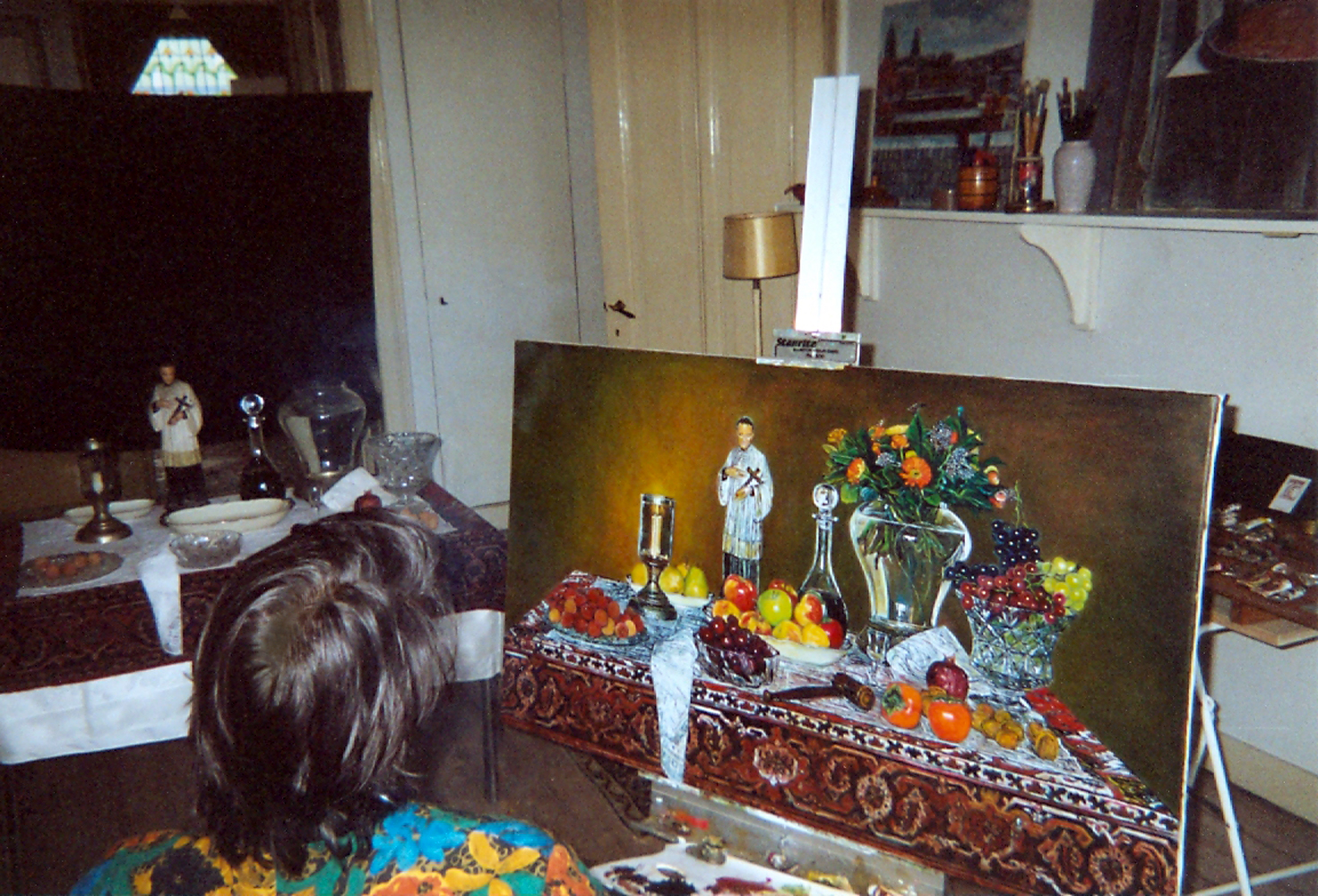 Wow!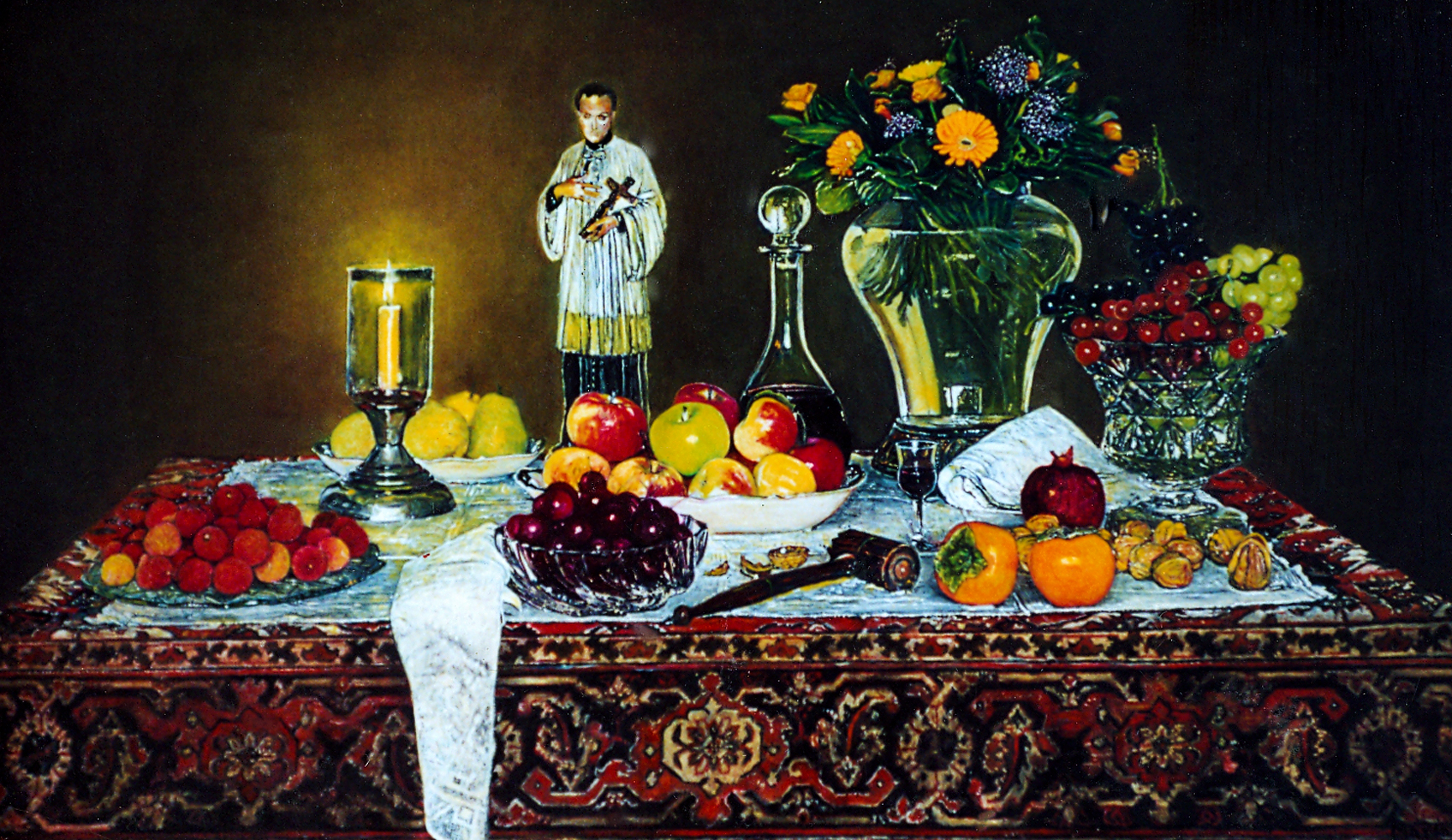 Right!… so gorgeous.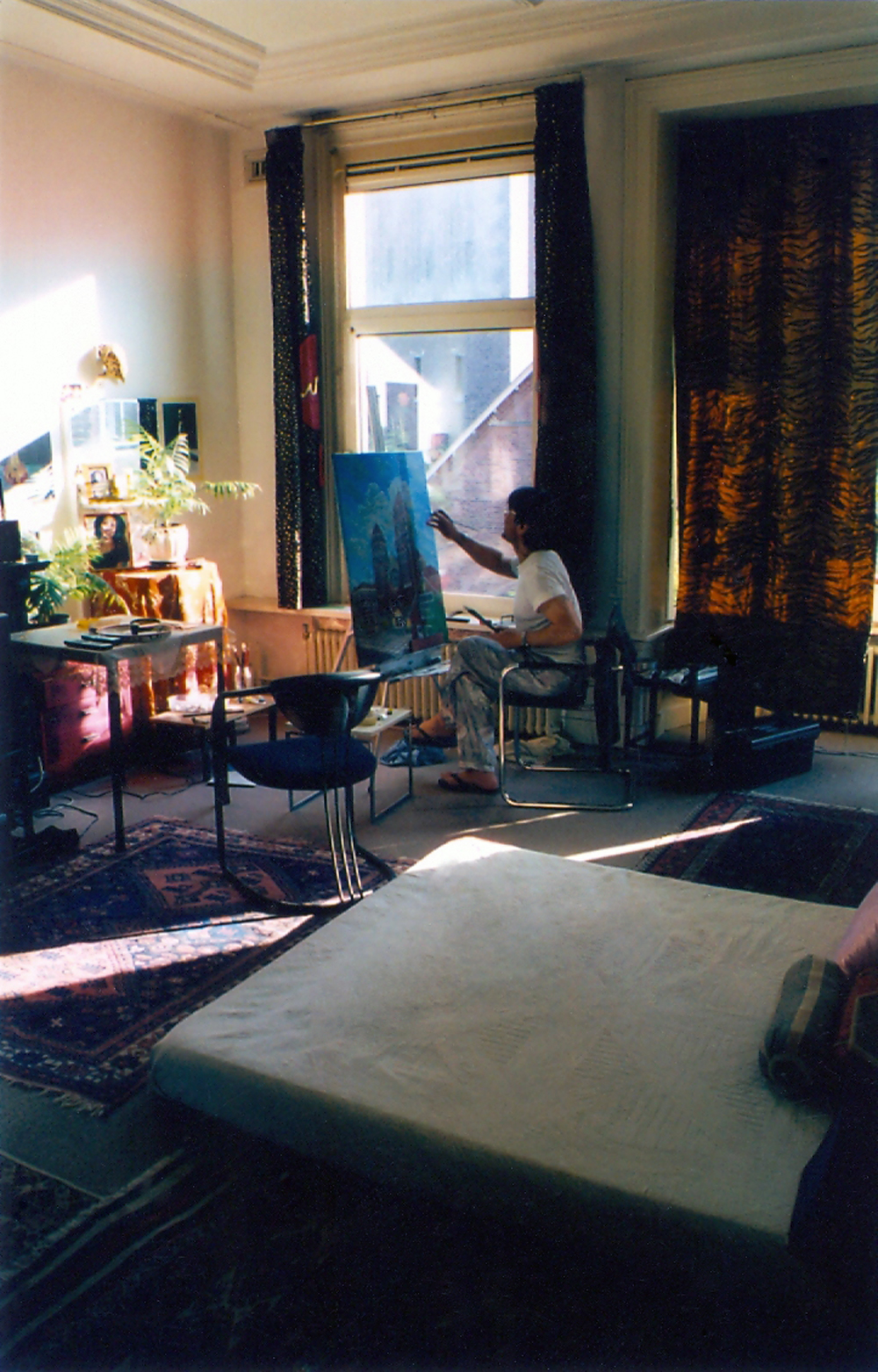 First of all, this stirs so many different things in me alone that I am not even sure which to address first…This like all their dwellings looks so comfortable to me, just so…them (us) and inspiring. I am sure they enjoyed those windows. I know they crave just this, a space for them to just create.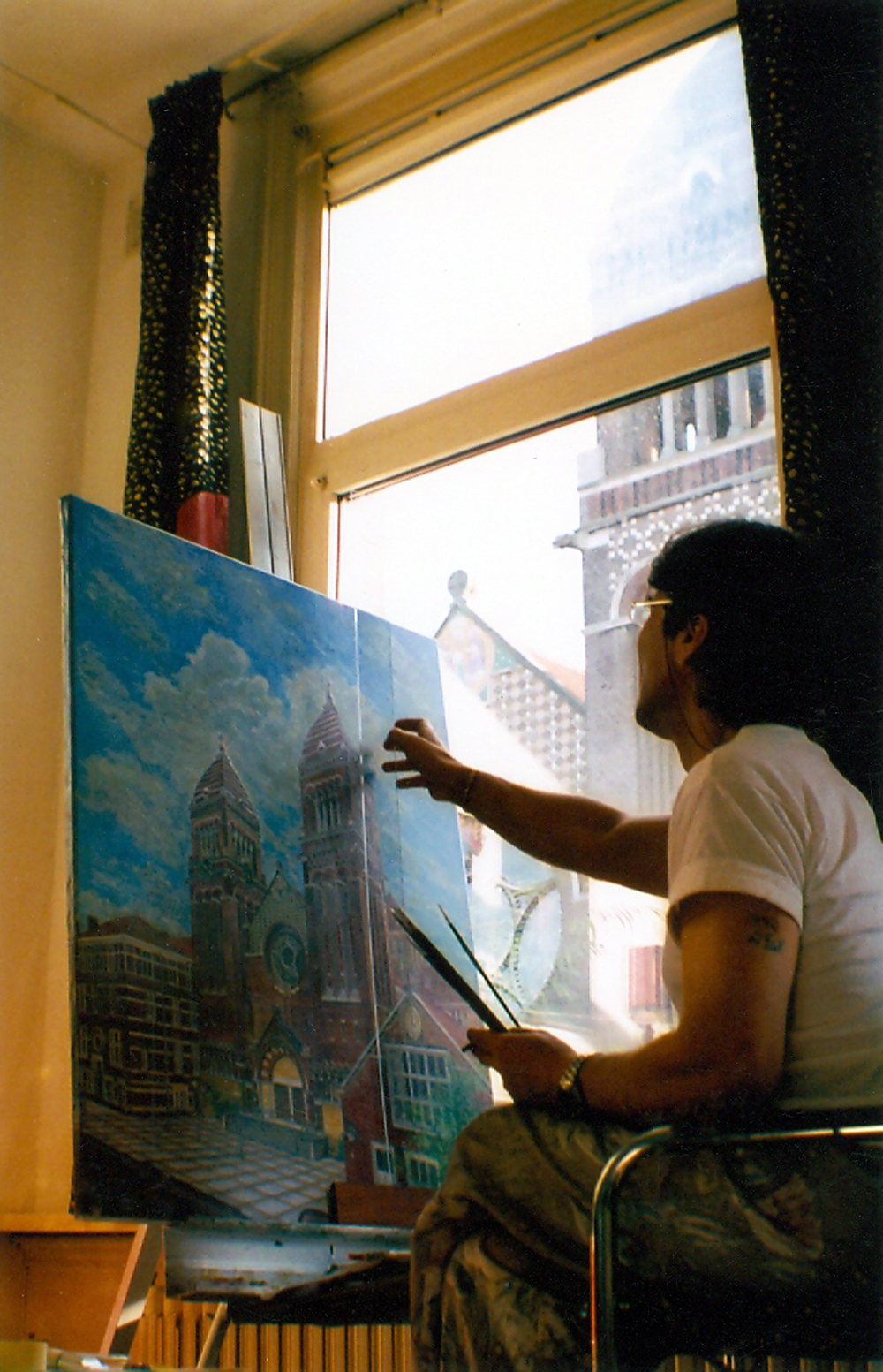 You can see the church is right outside his window. This painting is a master piece!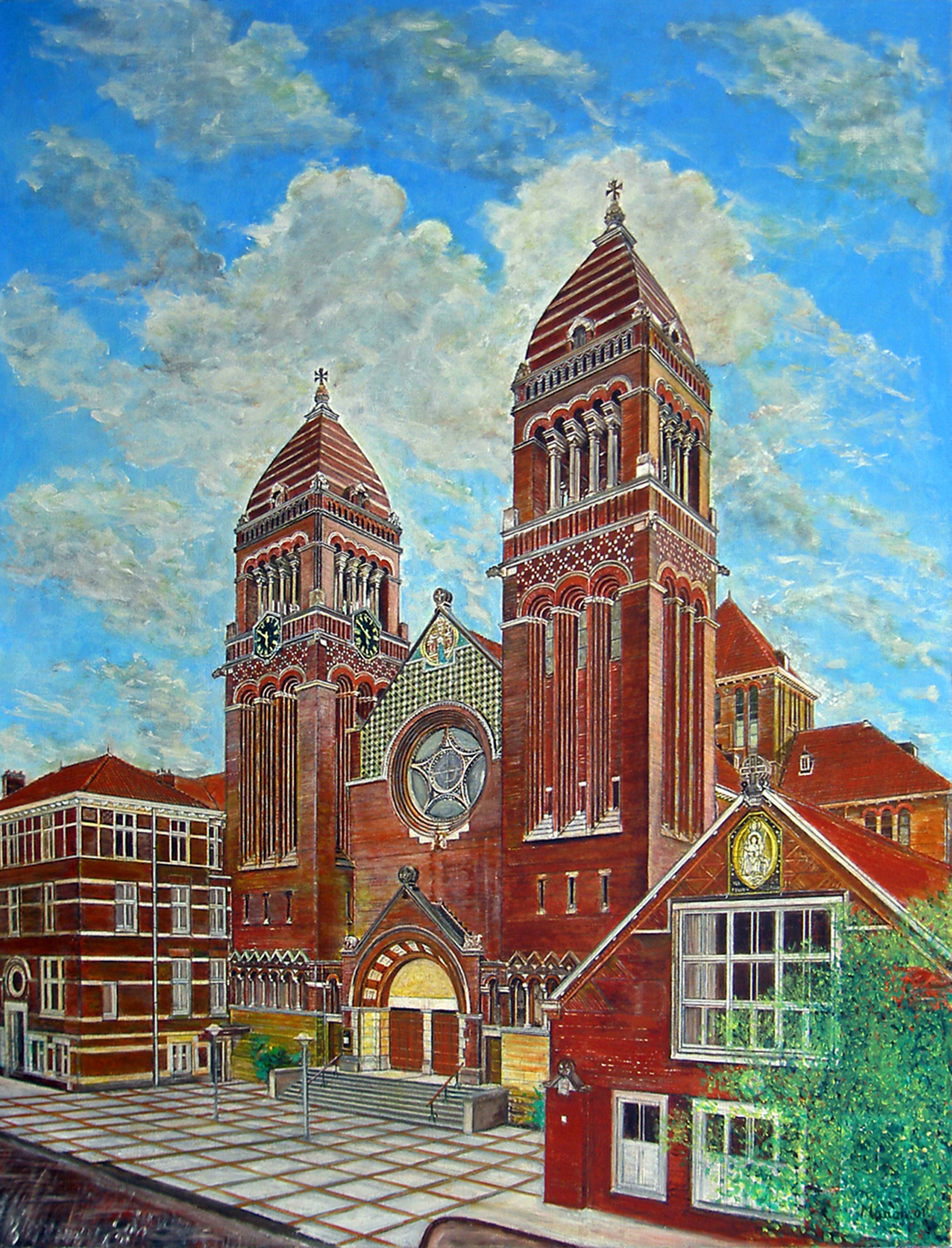 Obrecht Church. I recall seeing this place when I went for a walk with mom when visiting. So amazing and beautiful inside. The detail is just impeccable…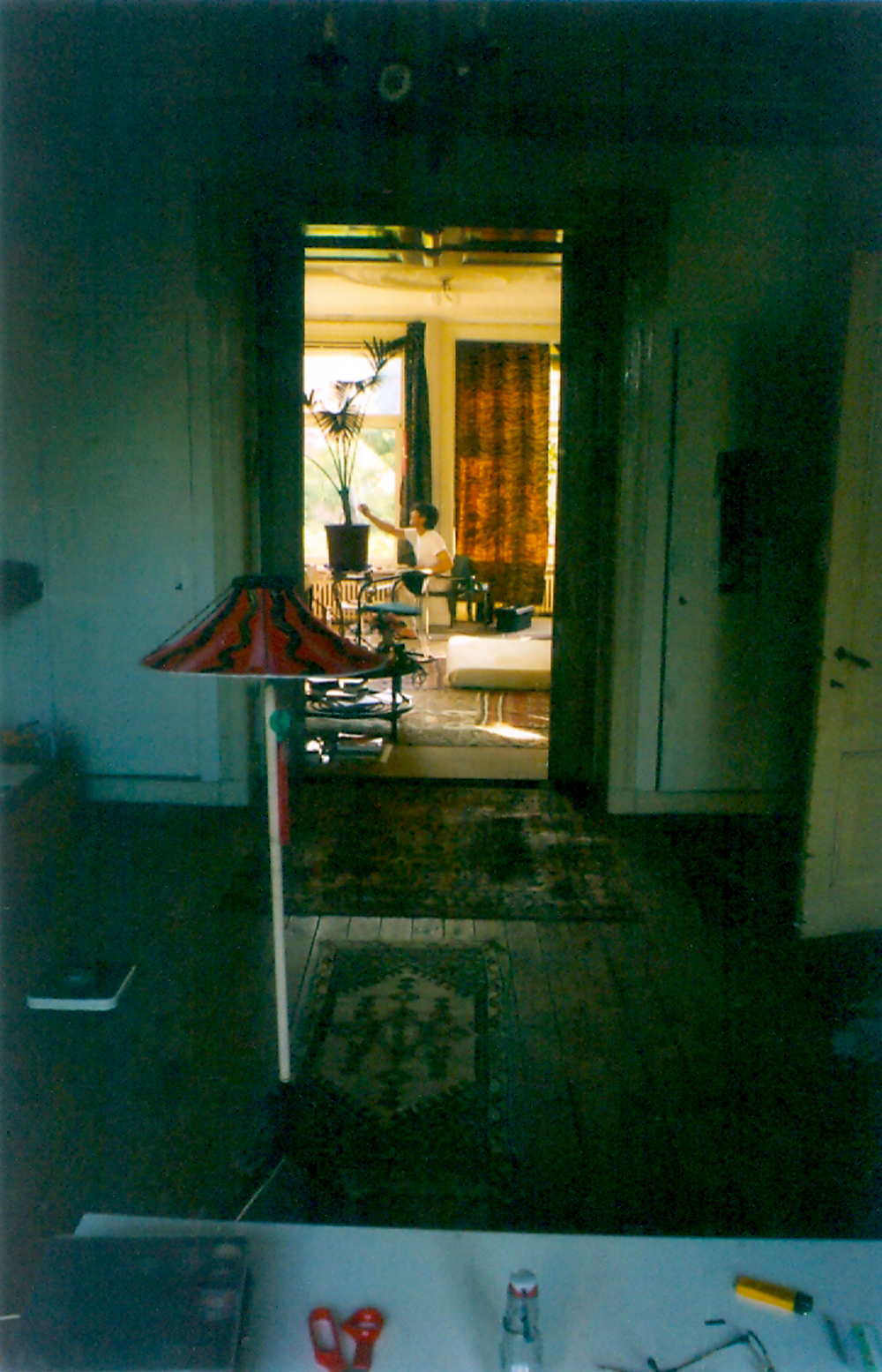 view from another side…look at this place! what I would give to find this kind of place here, ha!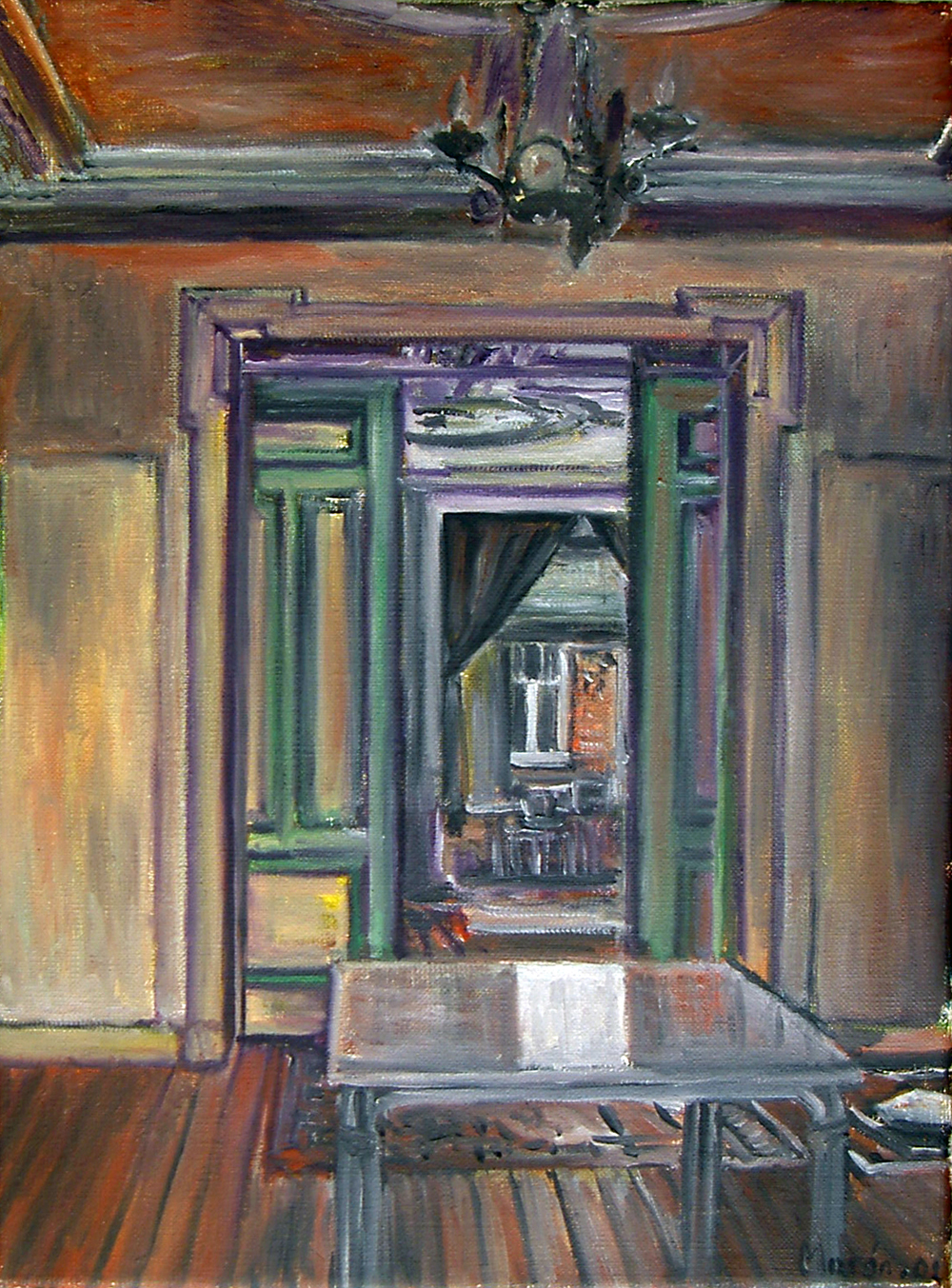 Lovely interior of the opposite side…
Willy…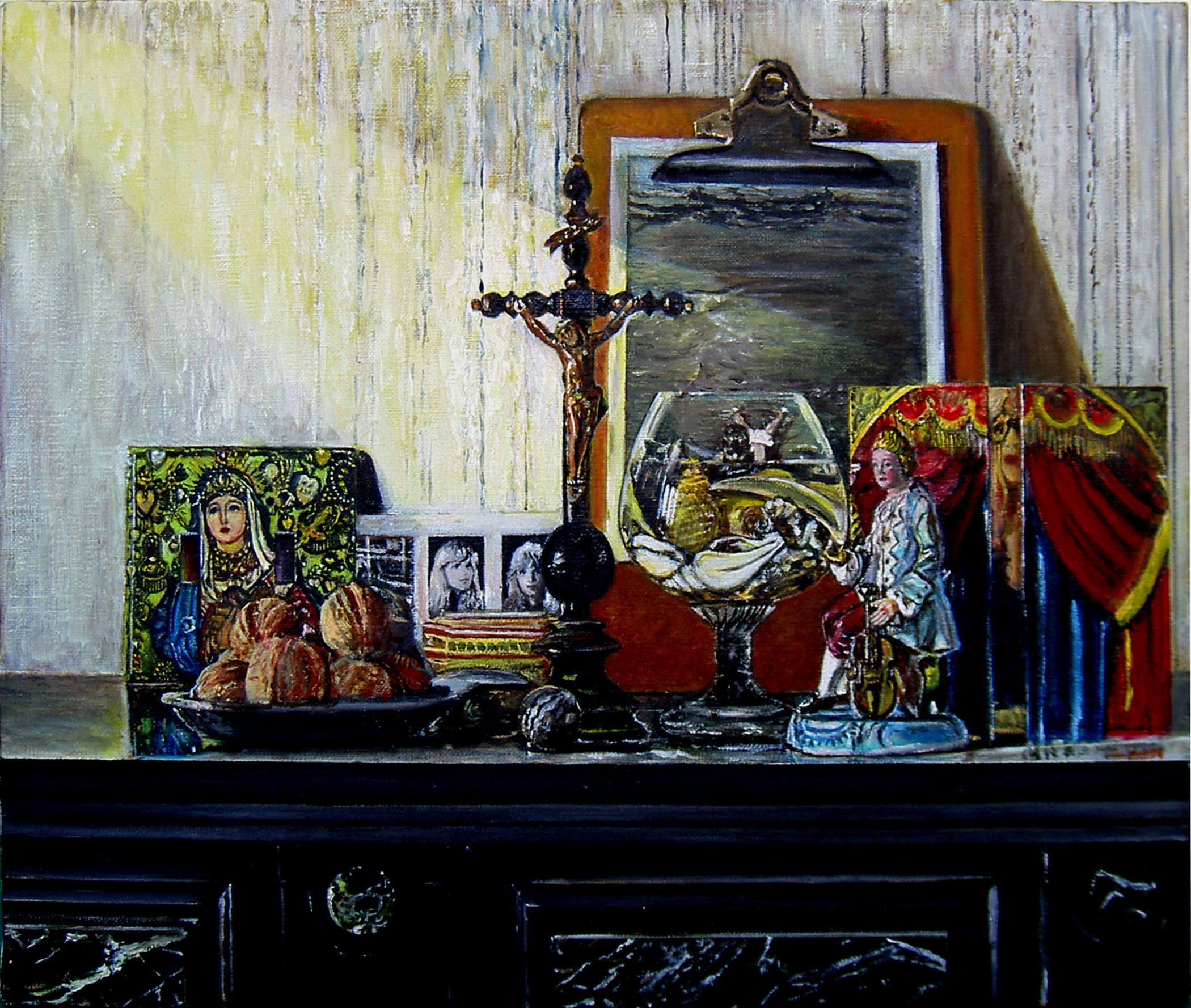 Oh this one! again, so good! note the light switch that I have used and still have, Do you see a young Maron boy in his favorite place…a small lagoon sized perfectly just for him. Willy sprinkled here and there…so cool.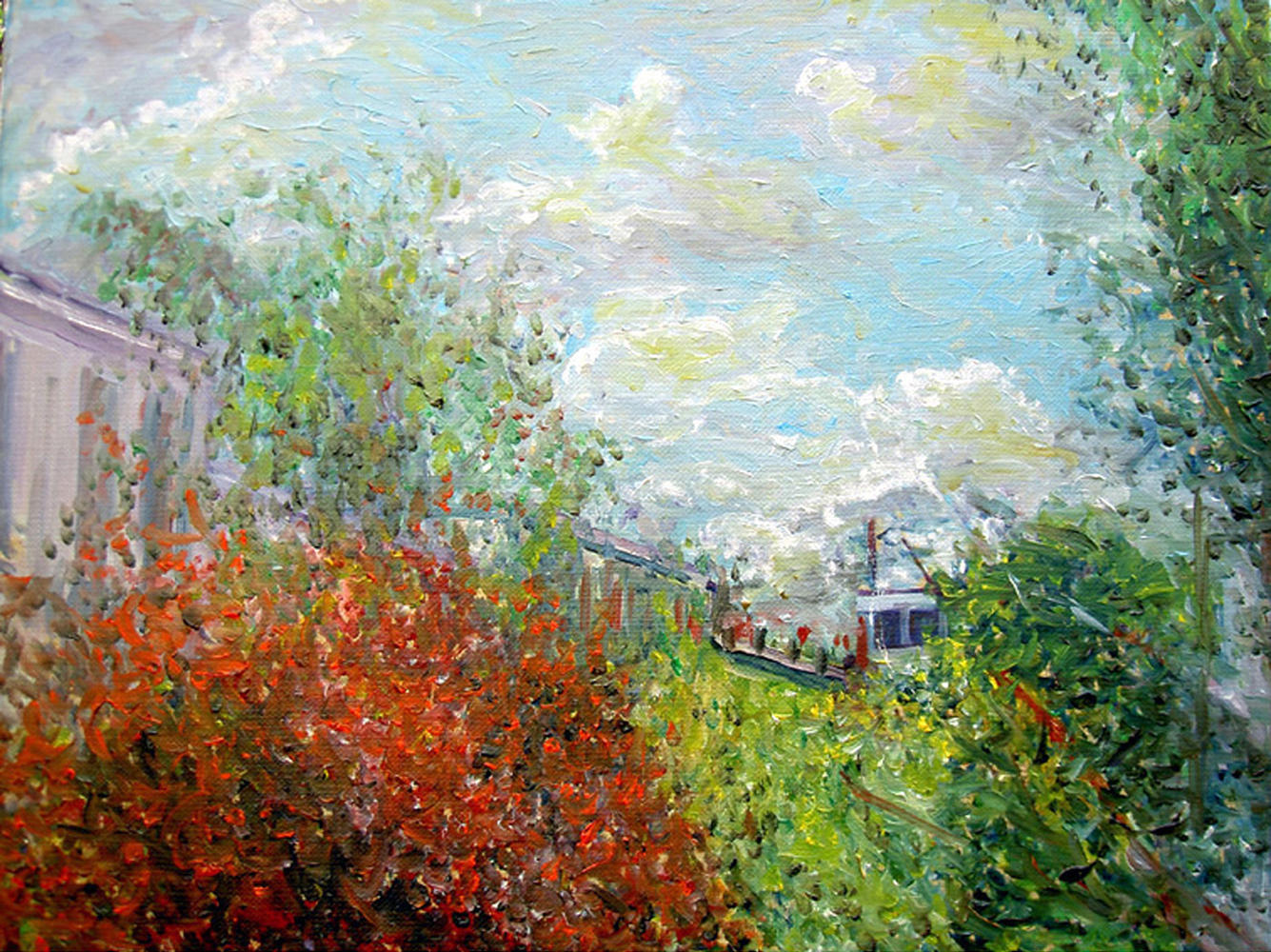 The backyard at Obrecht…so beautiful!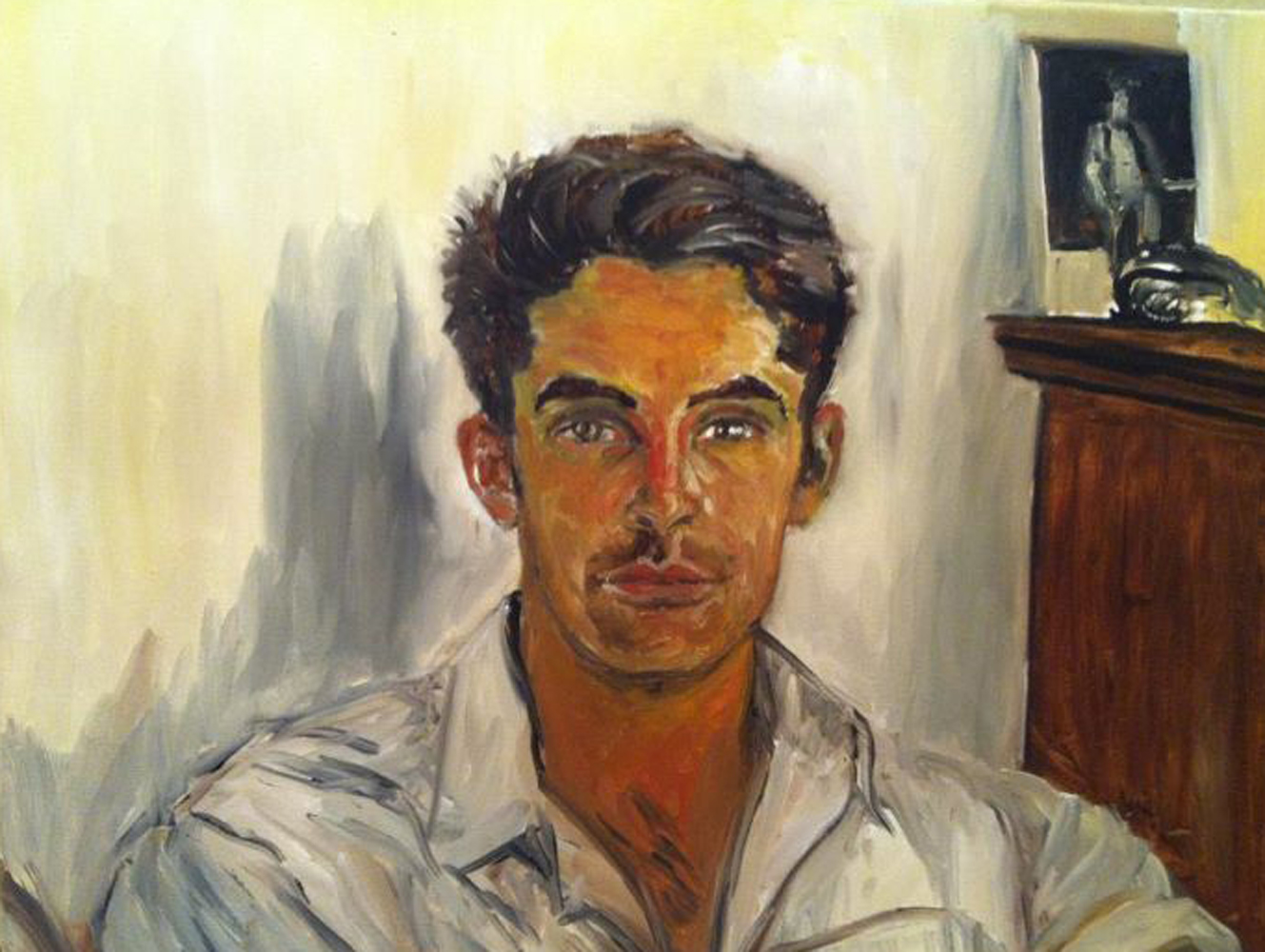 Gorgeous portrait of Paxti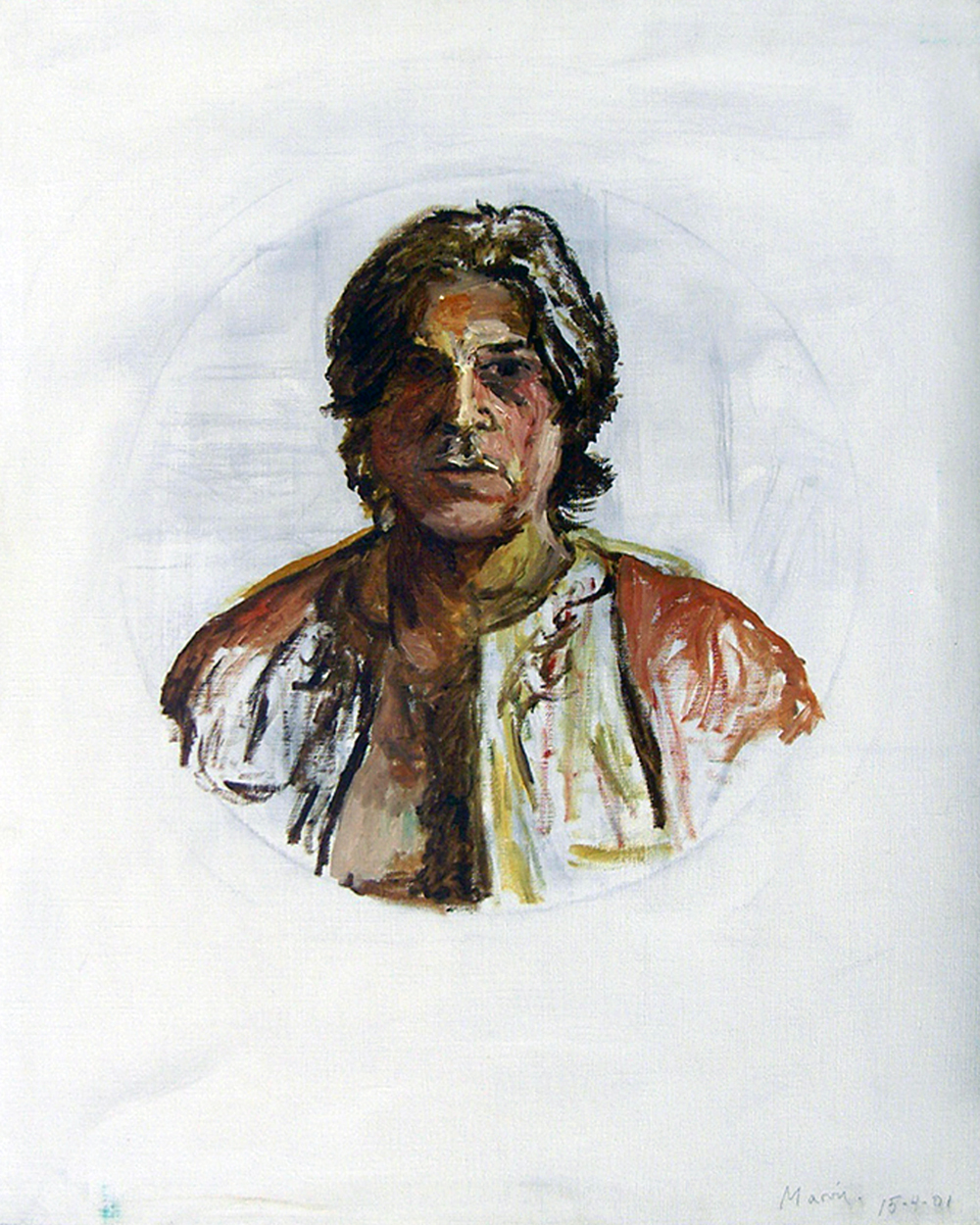 Self portrait…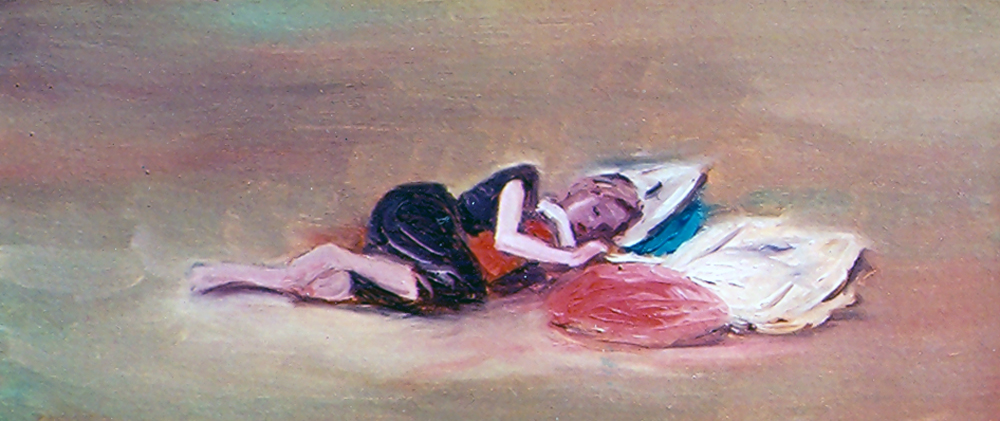 Willy in Obrecht…love this one.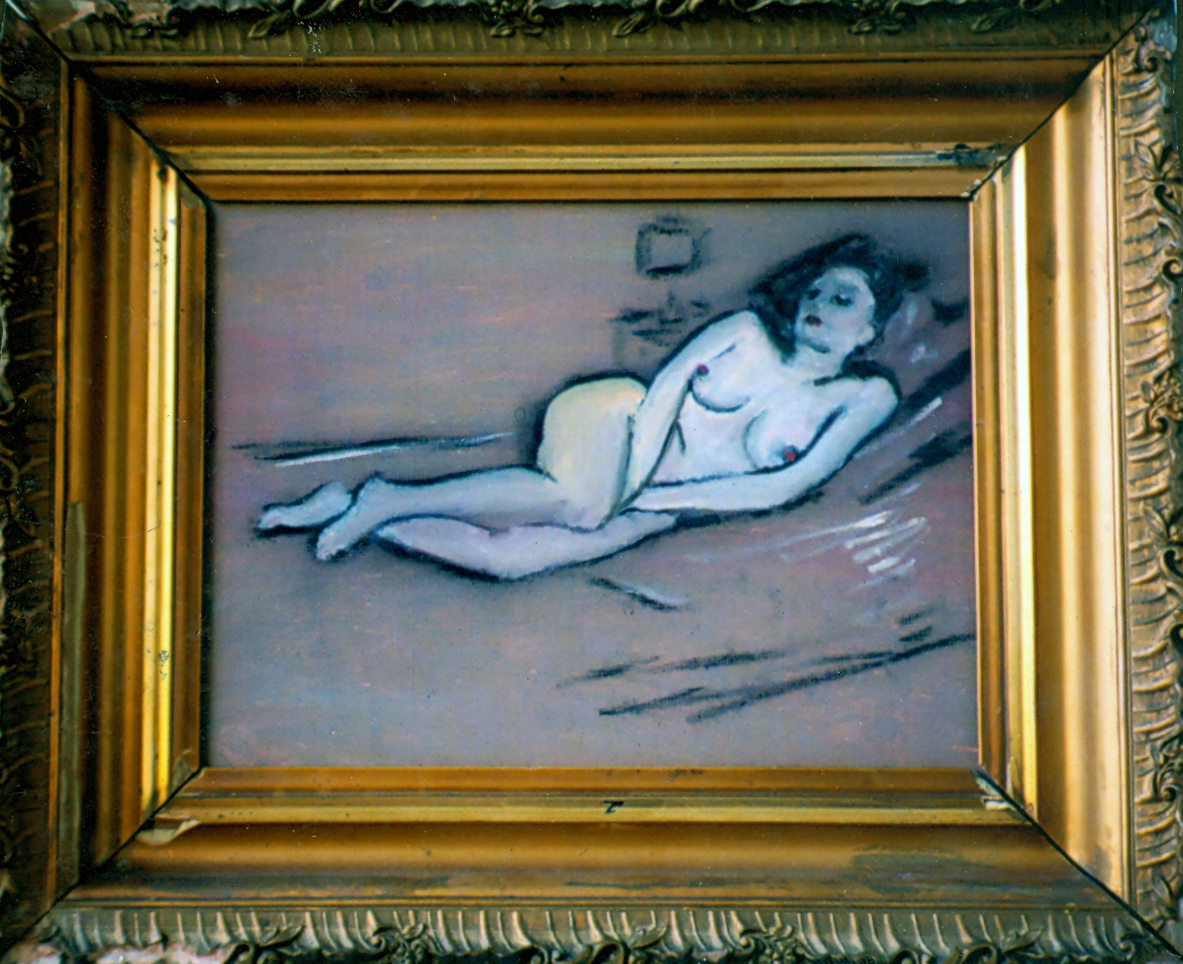 Yes, the nude…breathtaking isn't it?
My dear friends…what can I say other that he has a talent that is truly given by a higher power and I am so lucky to be able to enjoy it up close. Keep posted as we near closer to today's time and all the exciting new things that are happening! Sending much love to all you and thanking you a million times for reading and following. I know I don't write as much as I should but I am here with you and when we touch base it is wonderful. Until next time!
Click HERE to see what Willy is up to xoo