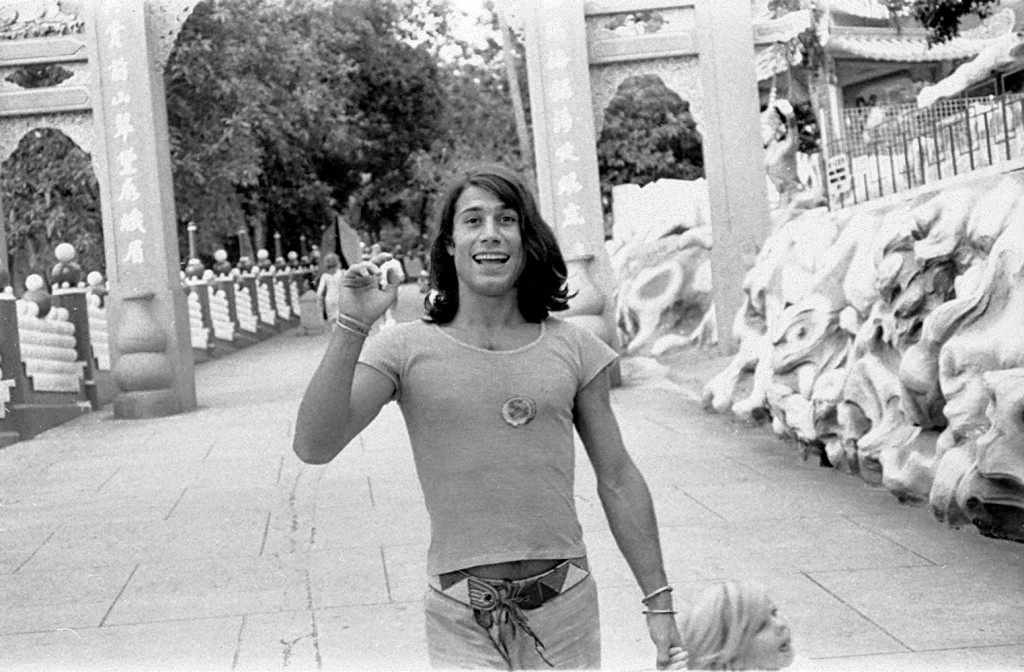 We are in the Tiger Balm Gardens in Singapore, Maron is walking with his young son who mirrors the woman in his life (my mother). This journey was full of beauty and inspiration. The East so romantically and culturally antiquated. So now it is the end of 1971 and while in Singapore they bring in the New Year for 1972 and there he did some beautiful drawings. In regards to the above picture of my father I can only think of how much I resemble him there! wow…Now let me share some drawings he did during this time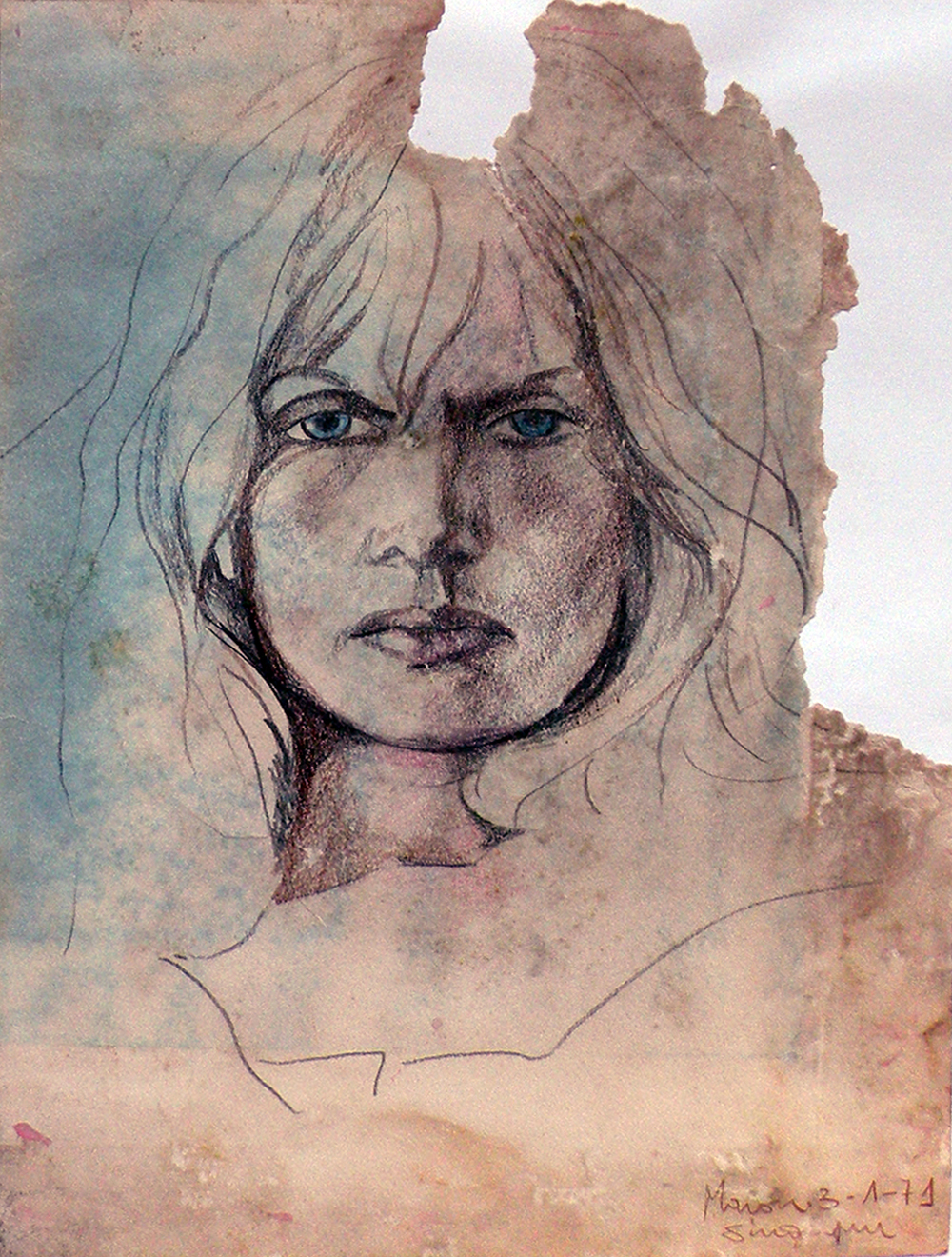 Willy, I love the look in her eyes on this one…she is so serious which is not what I am used to! it was rescued from a flood so it has even more character. Love it!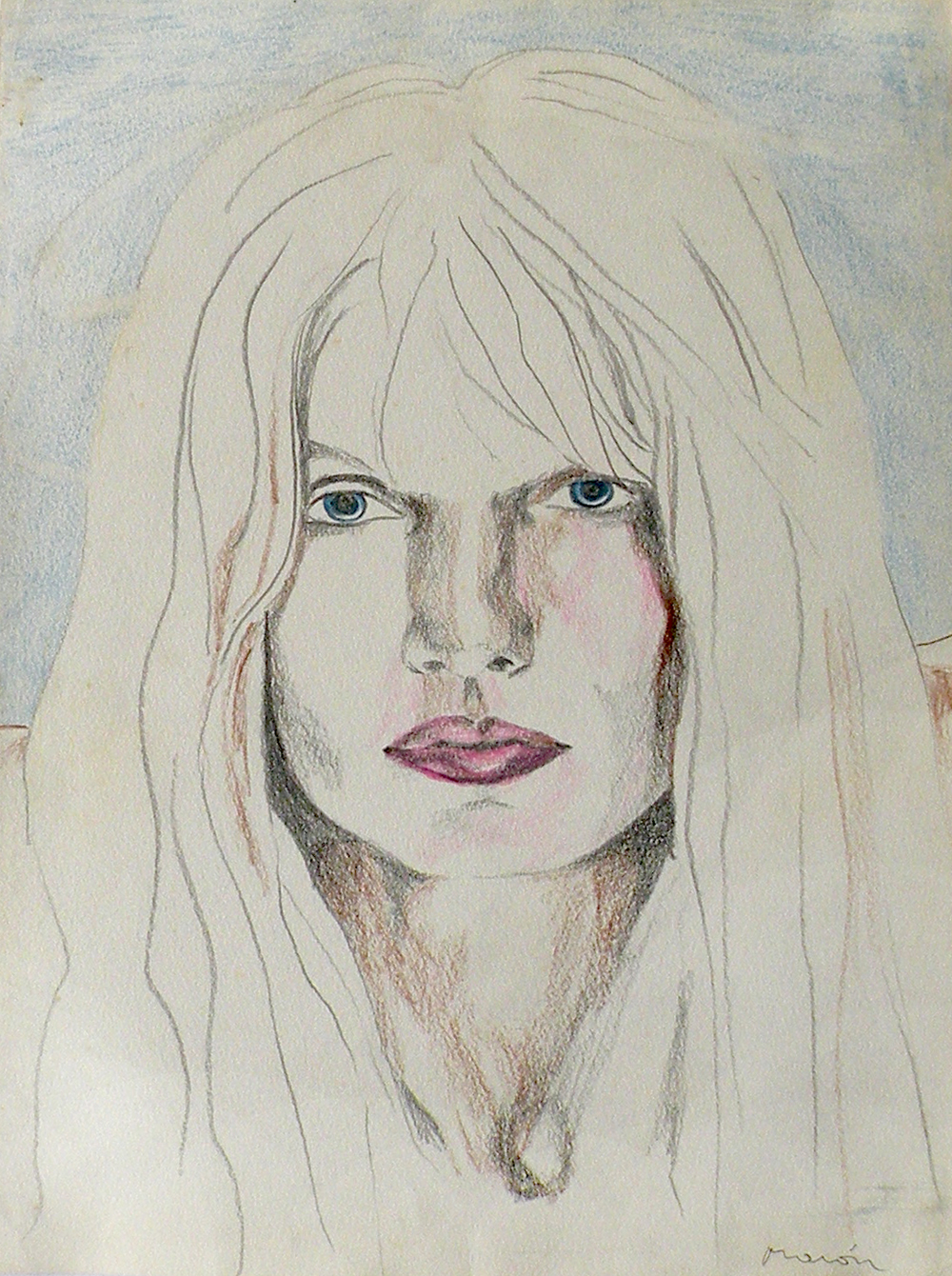 Willy with a more calm look in her eyes

Amazing drawing…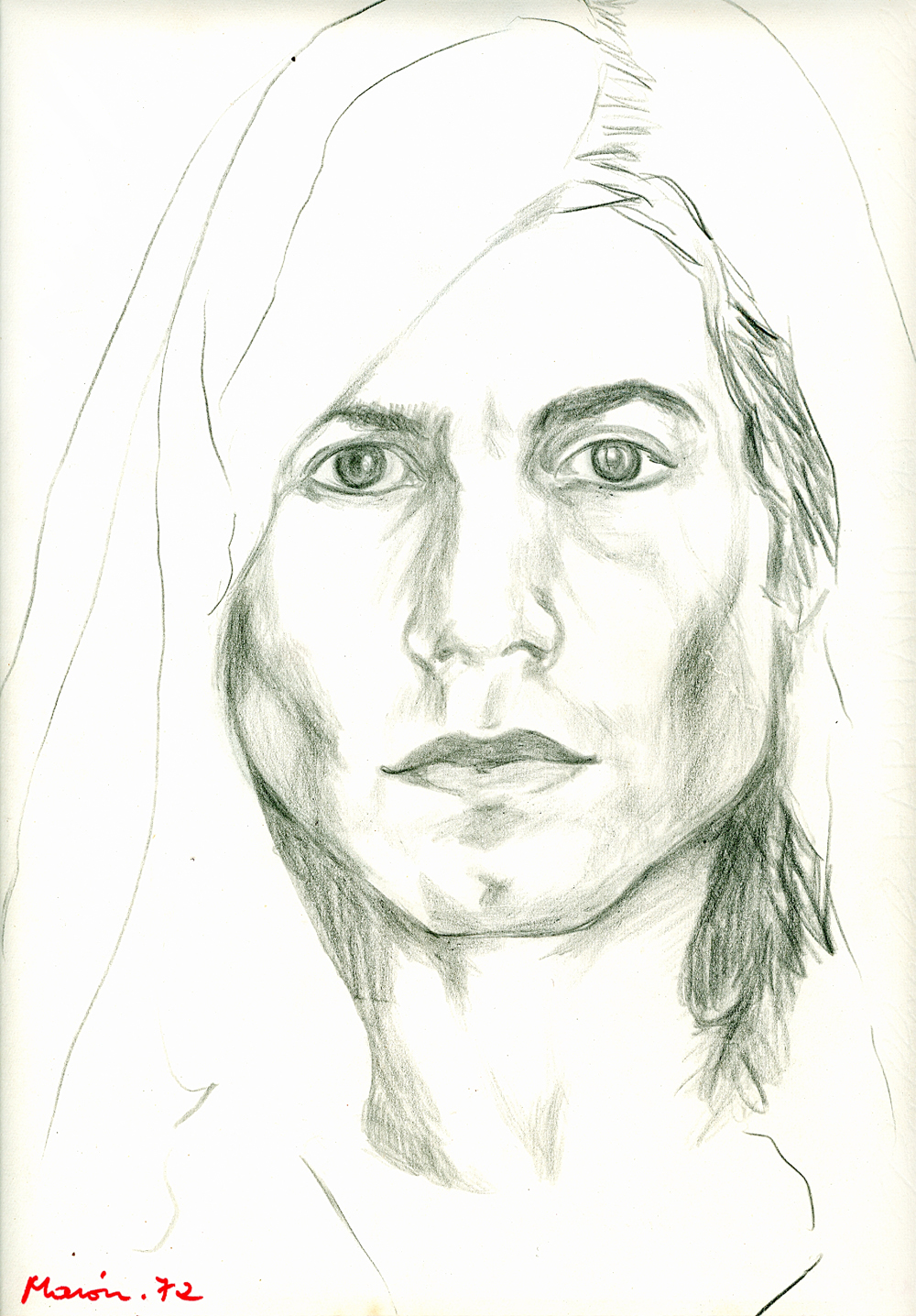 Self portrait. This is such a good drawing I must say of himself which I find the most daunting challenge and yet he makes the best self portraits.
Willy doing something creative I am sure! love the colors on this…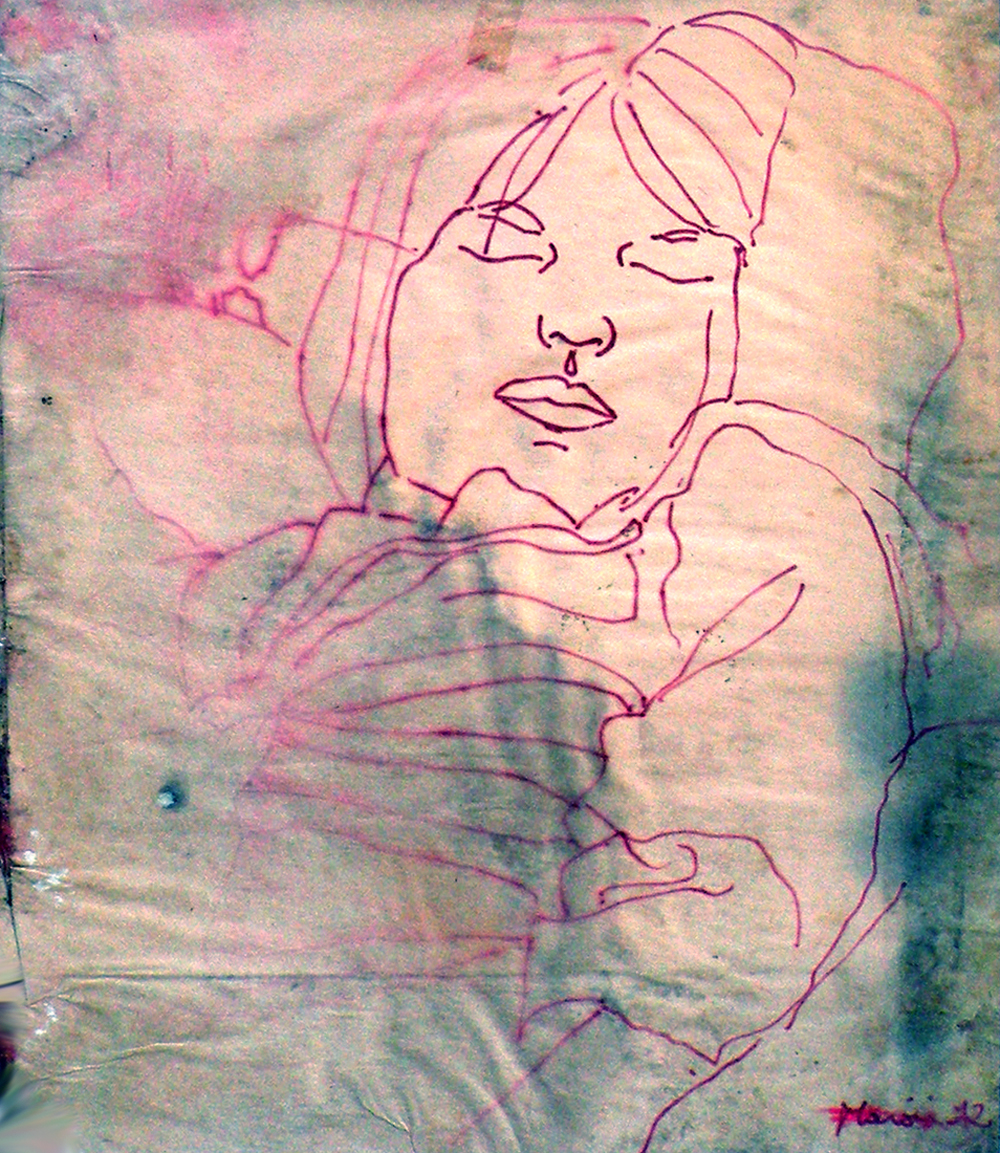 The drawing above may very well be while she was very ill along with my brother due to eating some bad veggies…she turned yellow and felt terrible! poor mama.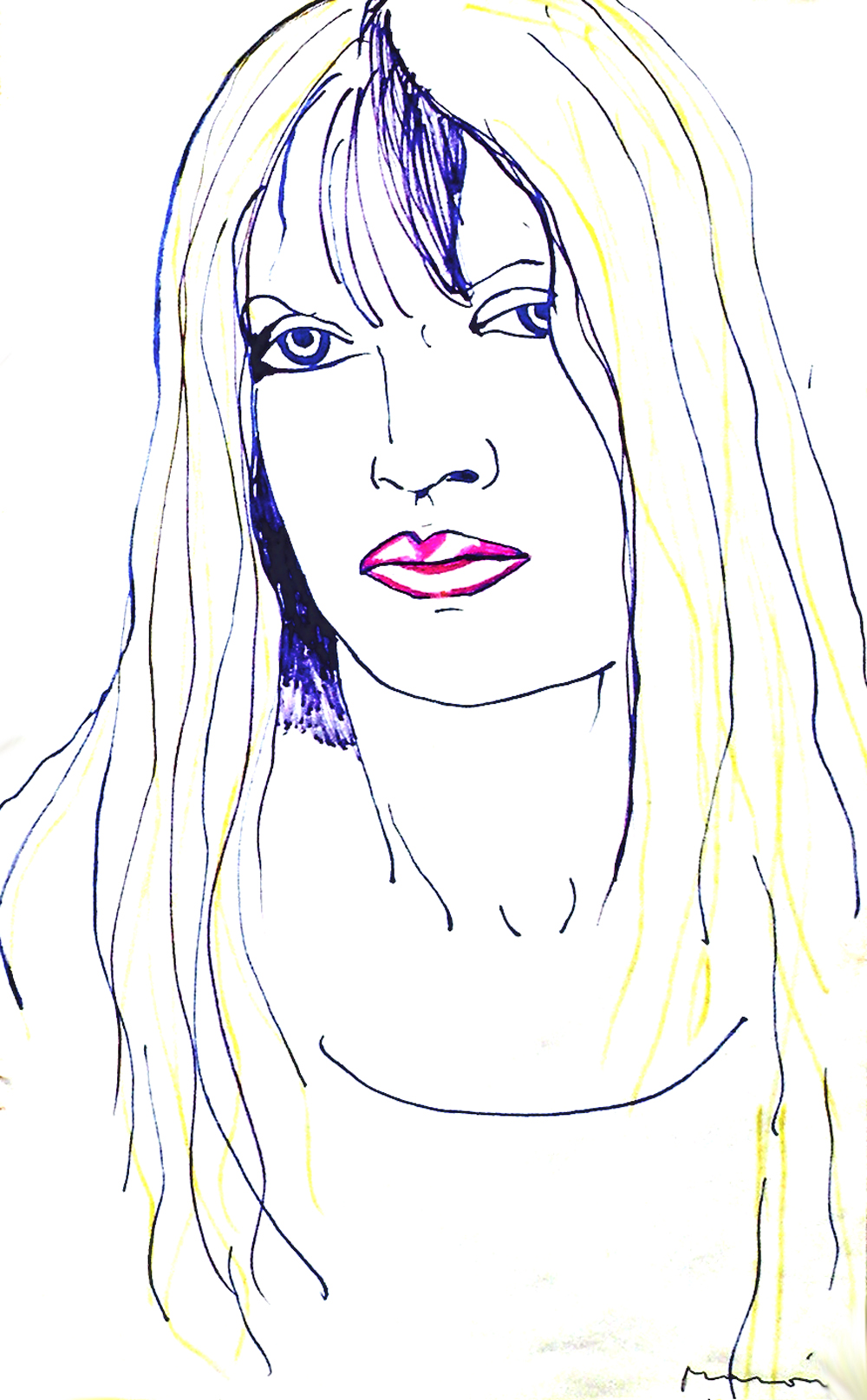 Drawing of Willy in India but so beautiful I am adding it!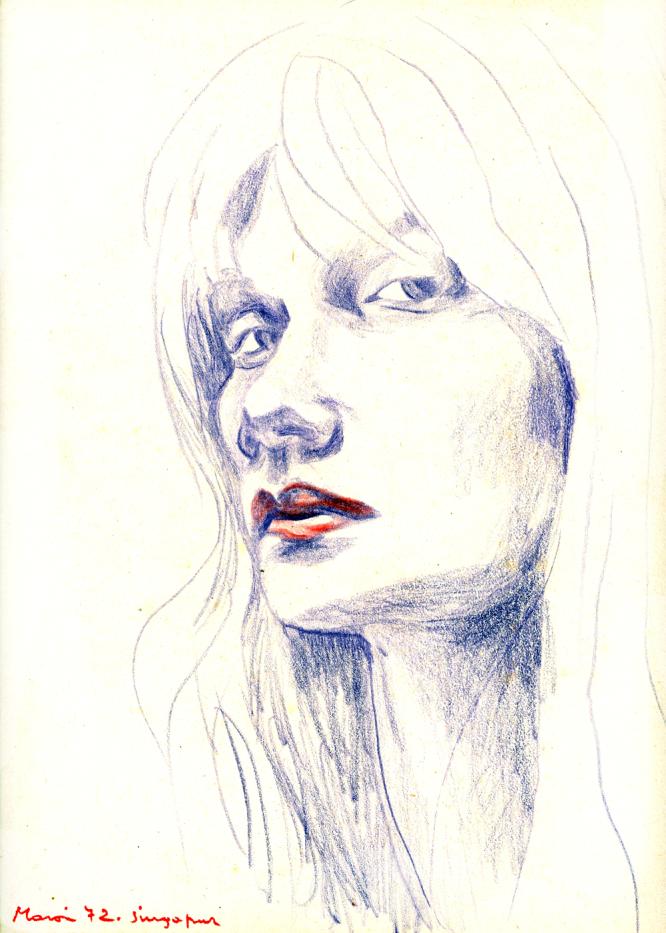 Hmmm…sort of has an anime feel doesn't it? love it!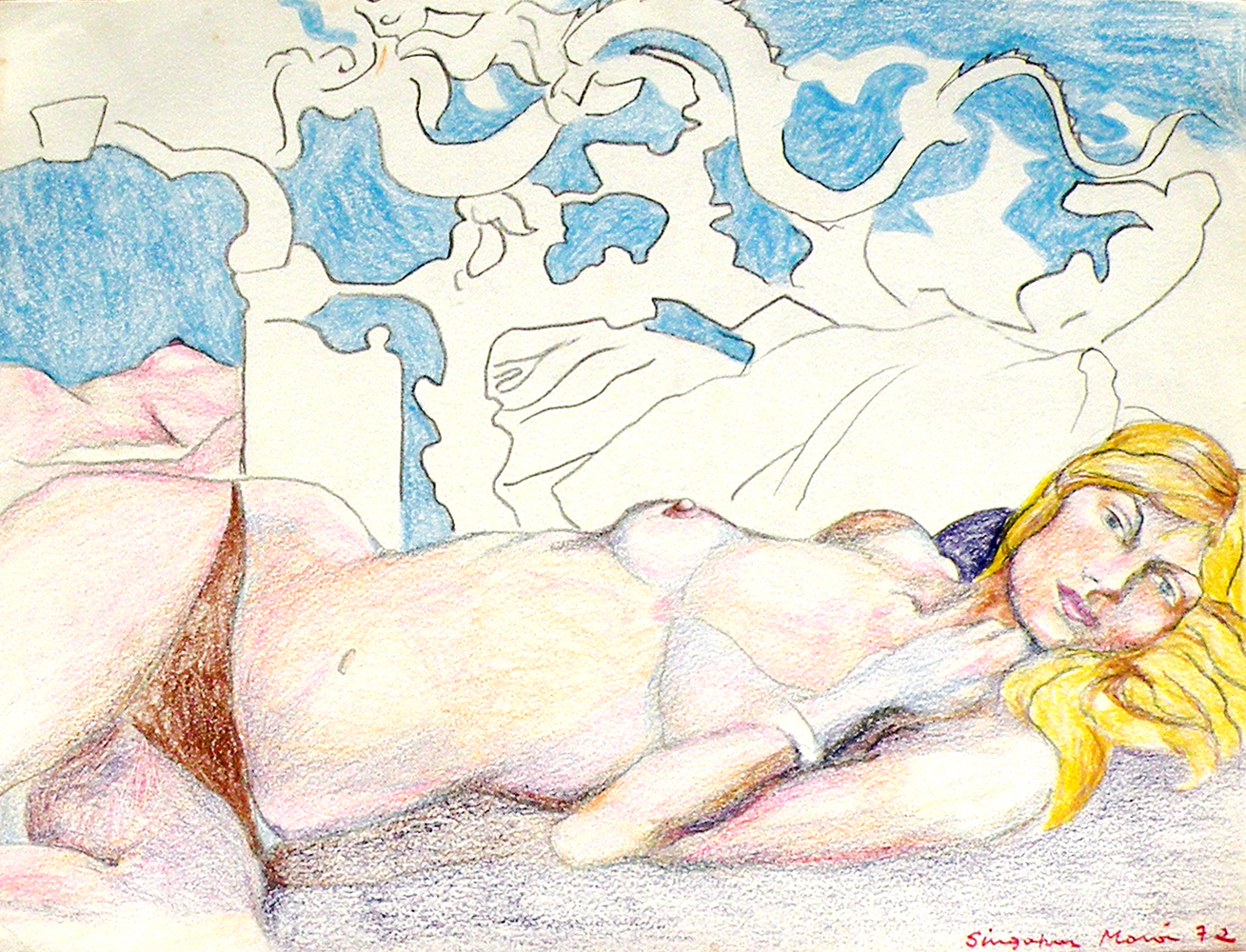 Sexy! I know it is my mommy but I can recognize her sexy!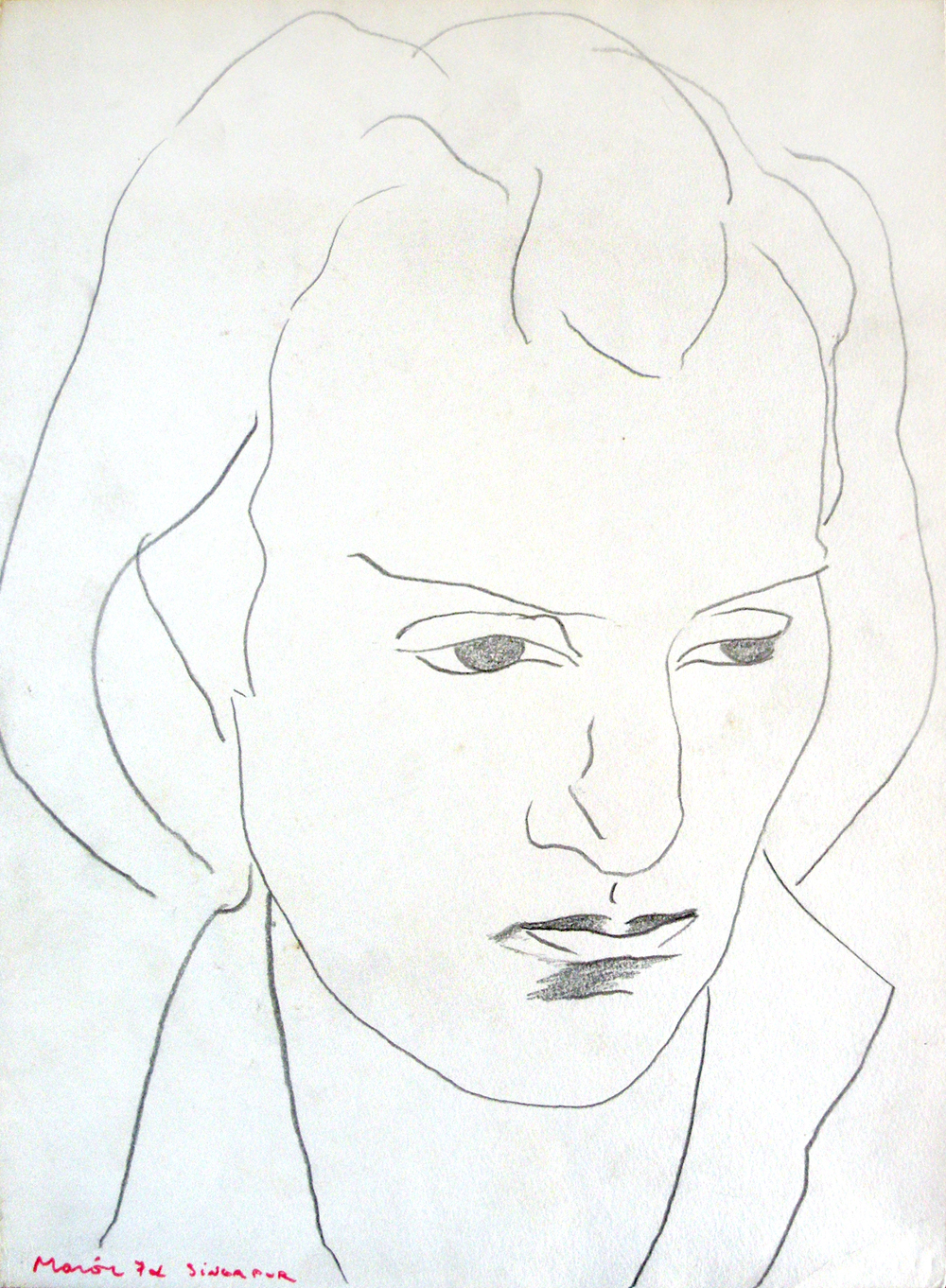 here is a drawing of their Spanish friend they happened to see on New Years eve by complete coincidence walking on the street, his name is Alfonso O'Lasso.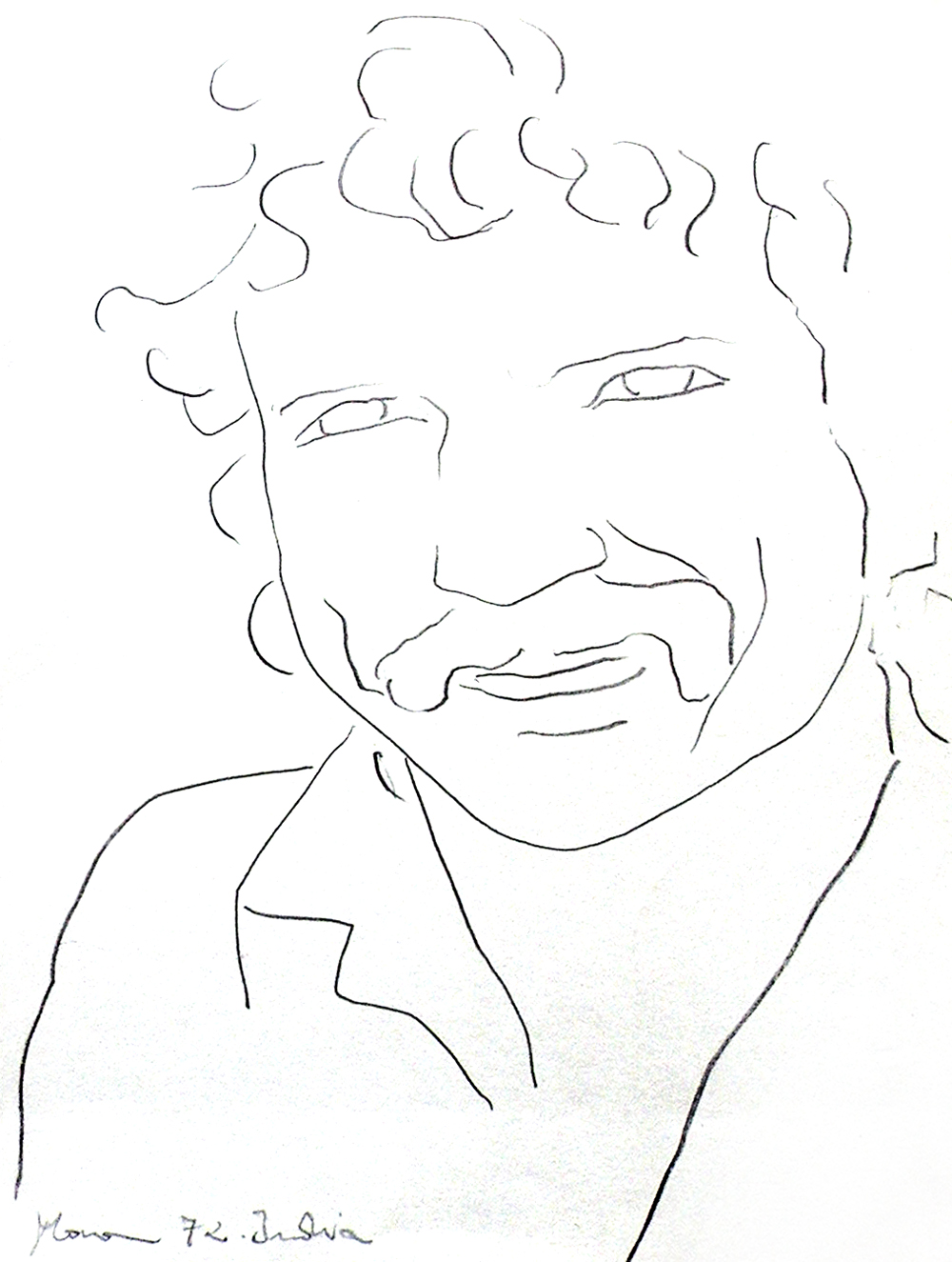 Now they are back in India and they met up with friend from Ibiza, above David Bushman. From here they went to London as they could only stay a few weeks due to how sick mom and Alejandrito got so they needed to recuperate…Now we go back to the Western world where I will take you along on the next chapter…stay tuned!