I am now going to take you to the time span in which my parents moved from Canary Islands to Amsterdam. In essence from one homeland to the other and quite extreme in difference! They moved there in the middle of a heavy winter so it was a cold shock to him and I am sure it was because I remember visiting for the first time and when I got off the plane it was like I never knew what cold was before! My mother is dutch and so  this was very familiar to her. My father enjoyed very much being there as it is so rich in art culture. The museums and Dutch Masters impressed him very much. They first stayed with a friend Reine for a bit which was very nice; then they rented a place of a friend who was not there for about 6 months when they found another place in Sloten. This place was right in front of the river and it was very nice; I went to this place when I first visited them and took my then 1 year old daughter Alijah…it was so serene and nice to be there (of course anywhere with my parents is serene and nice ;)). They stayed there for another 6 months, in Amsterdam it is not easy to find a place that is permanent as they have a system in place for housing that can be time consuming and hard to get into. I want to show you some of the beauties he did there.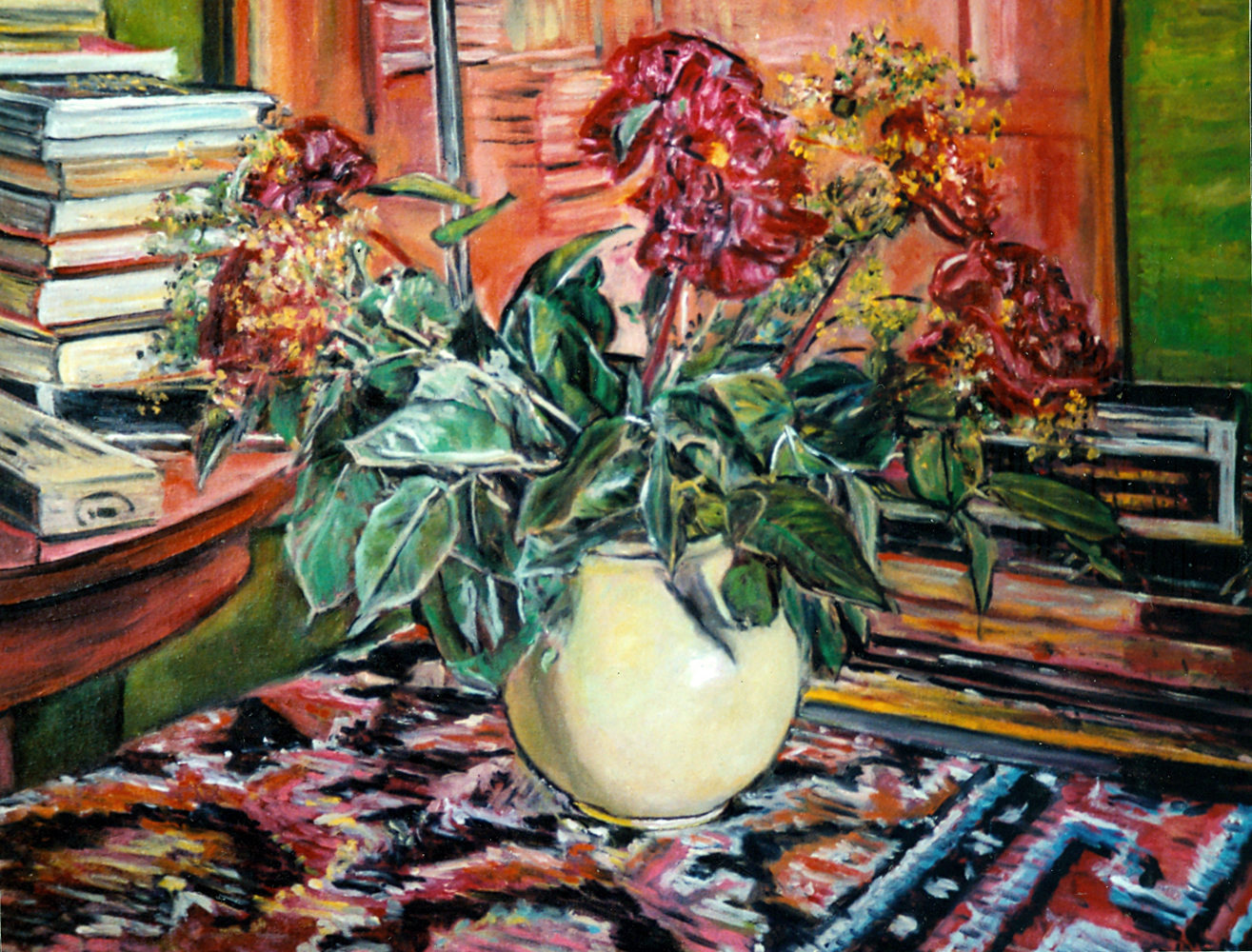 this he painted while staying with their friend Reineke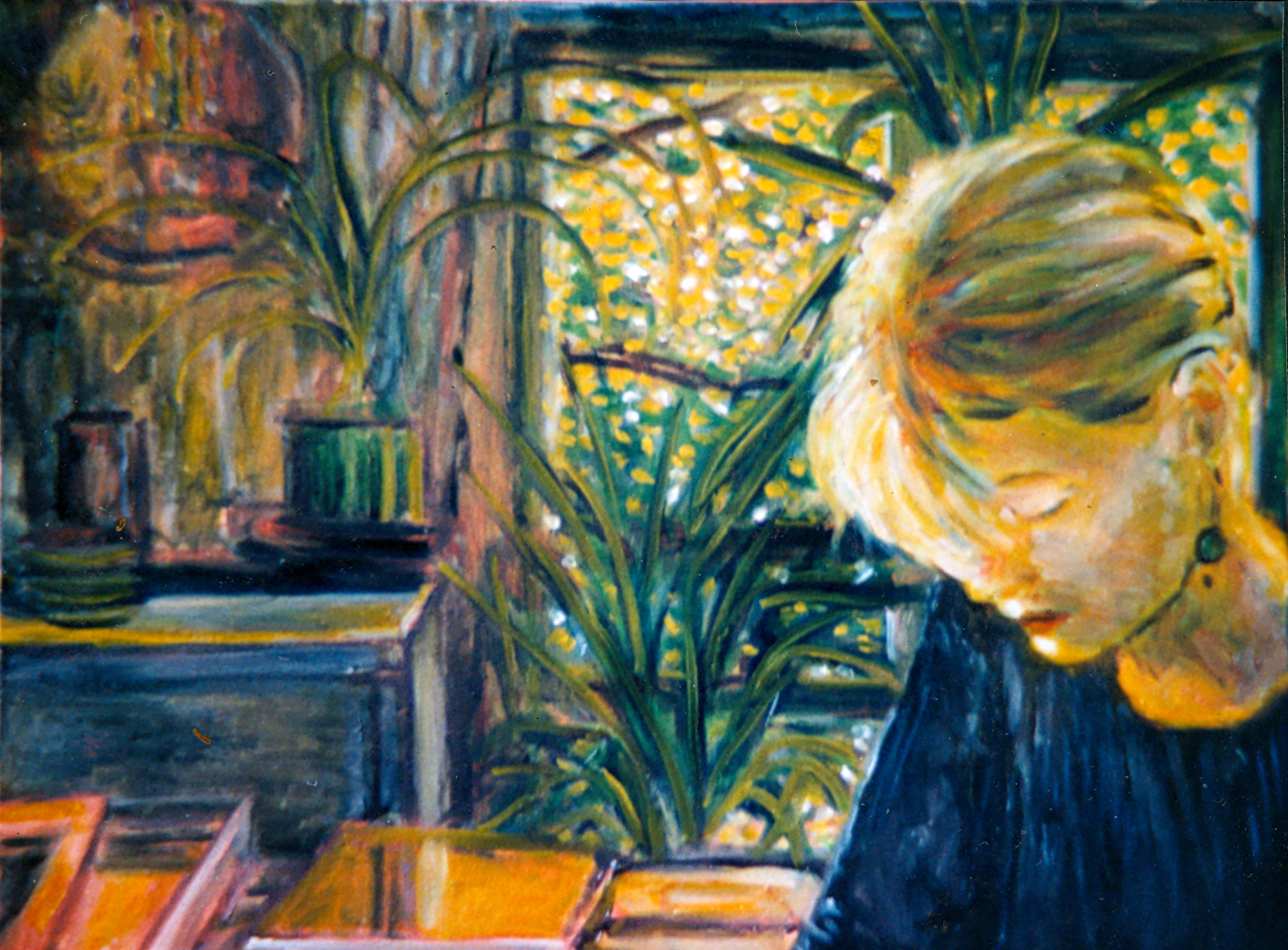 a painting of my mother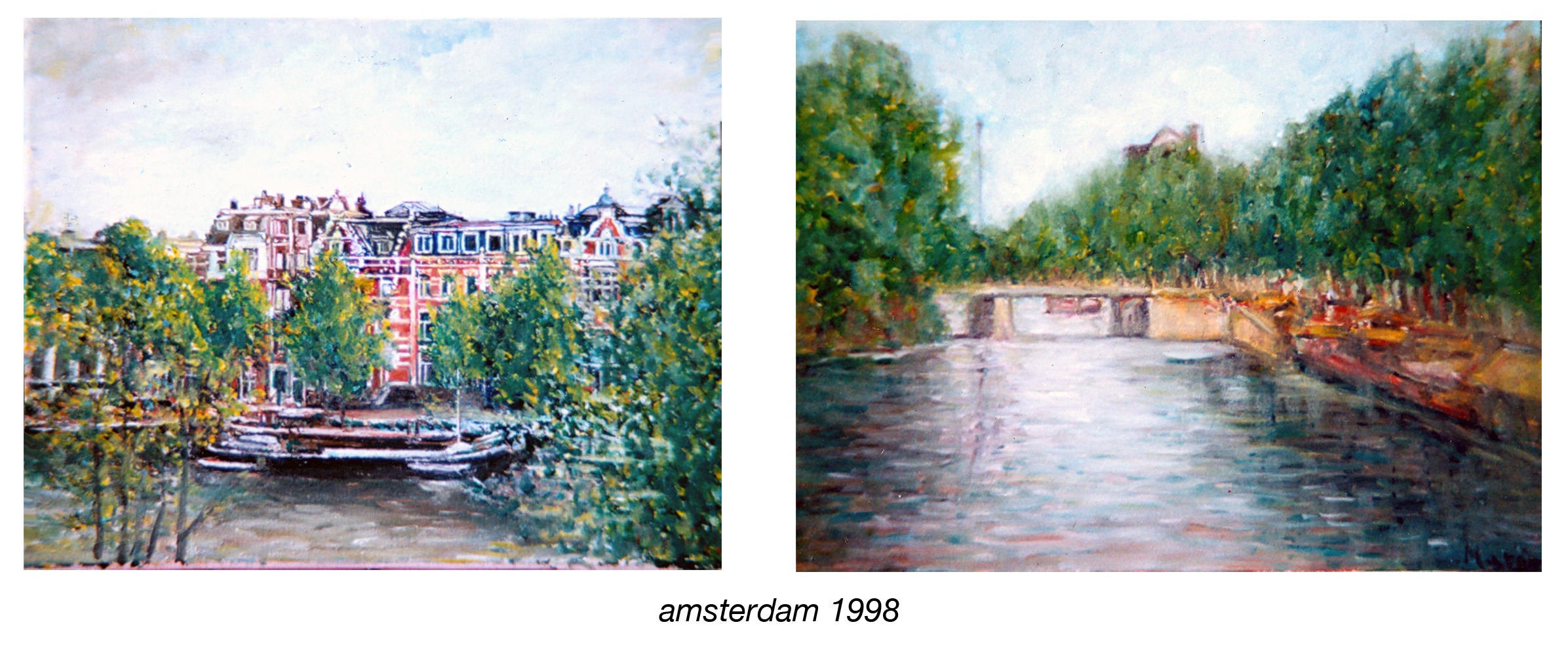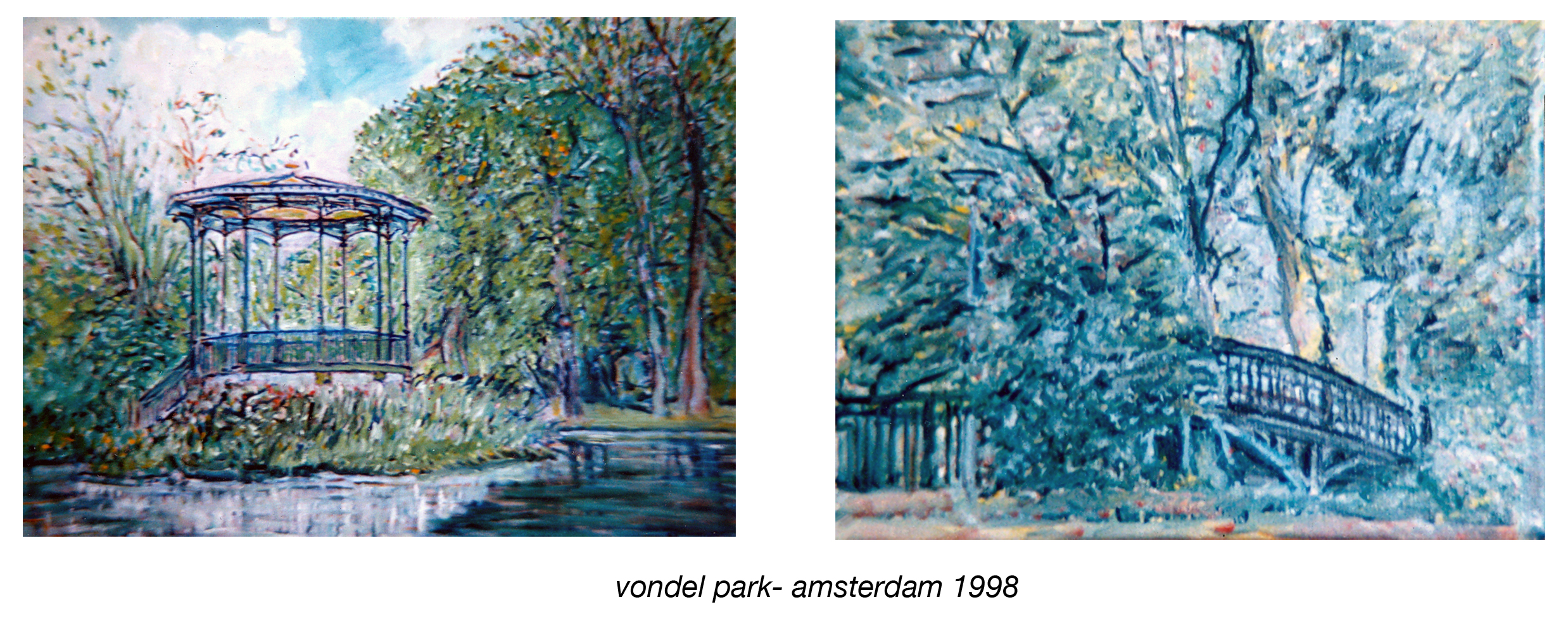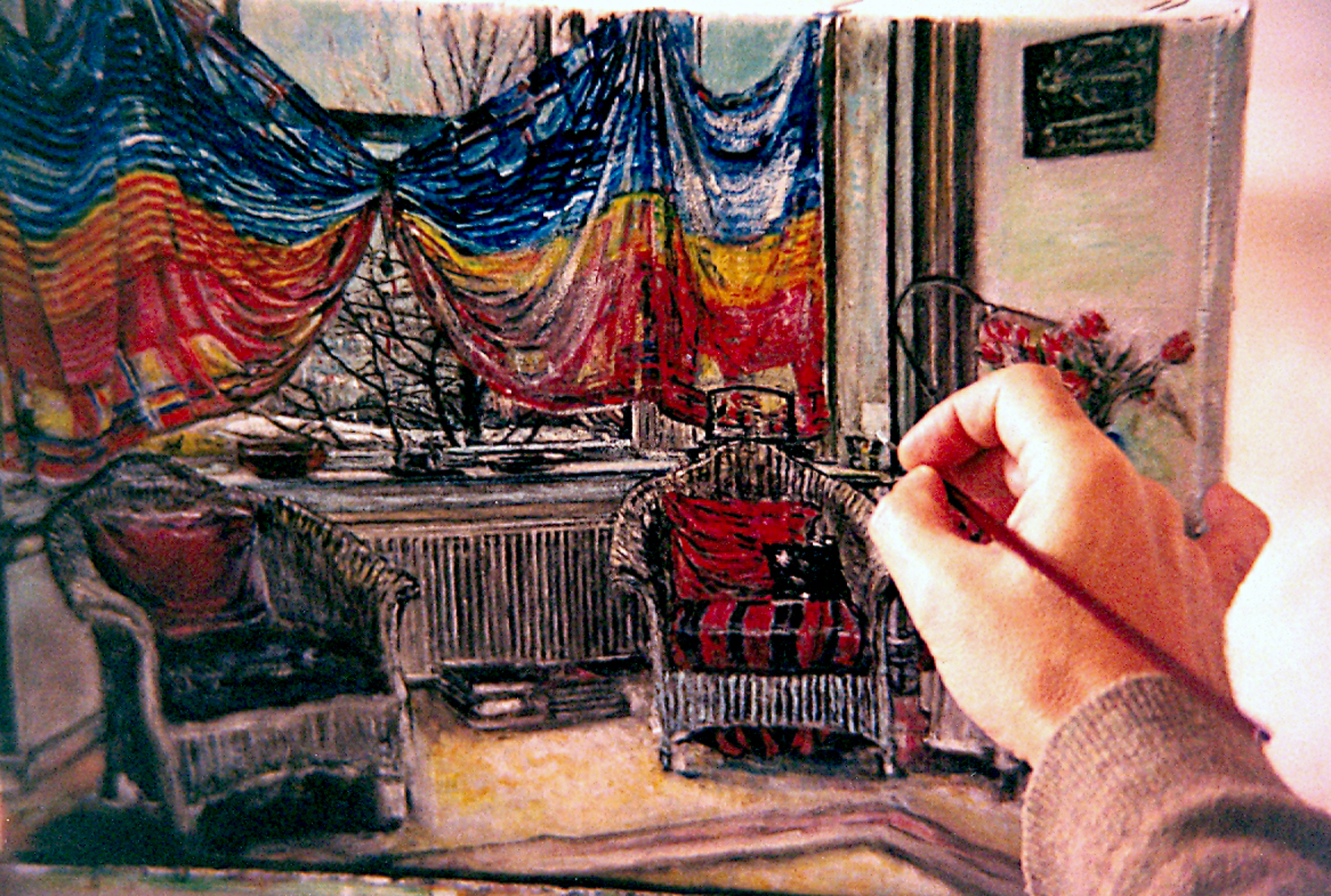 Here he is painting an interior of one of the beautiful places they stayed in Amsterdam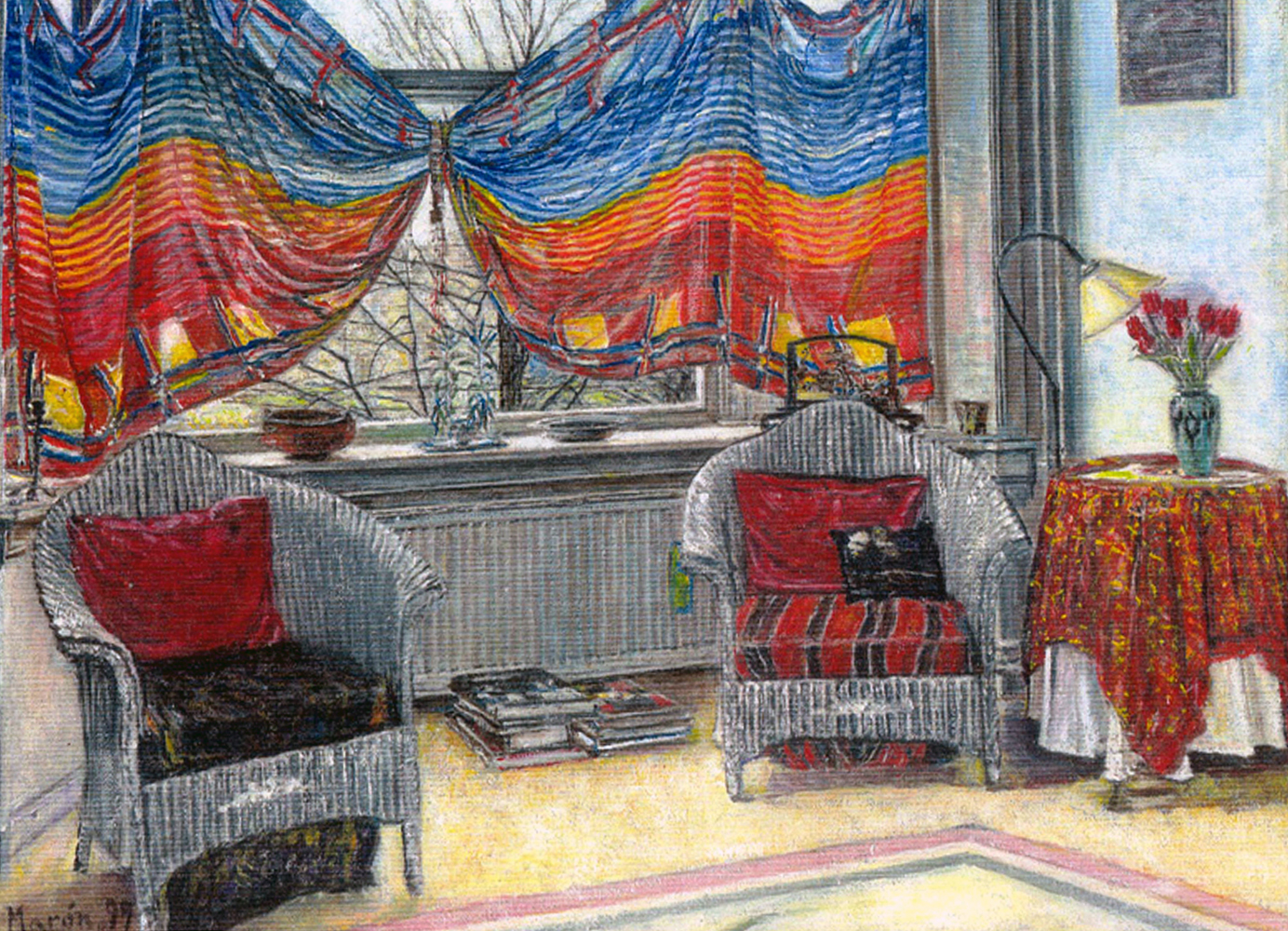 Finished interior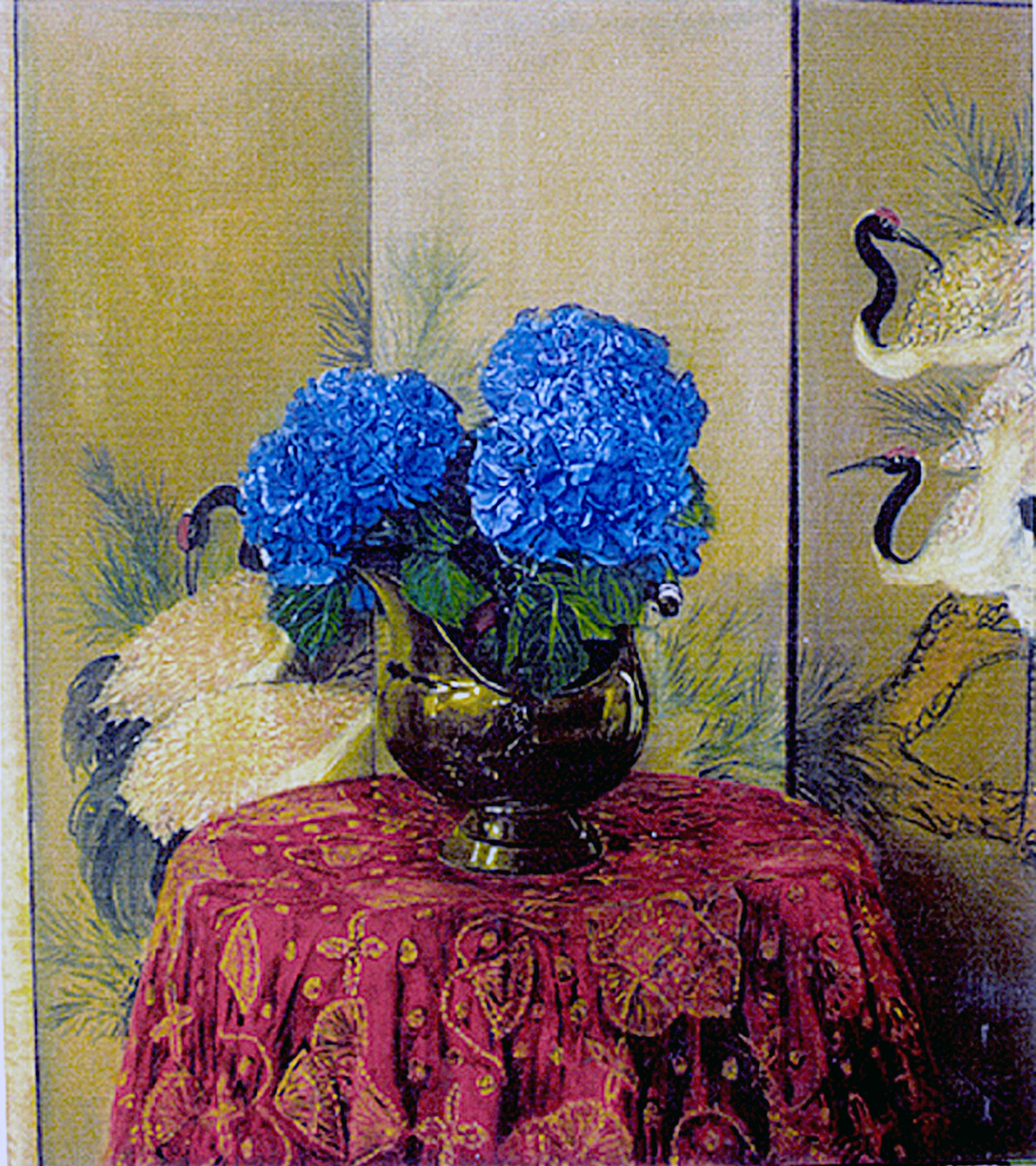 This painting of the Hortensias is so beautiful! I love it so much…the picture really does it no justice at all, so rich in color and vibrancy!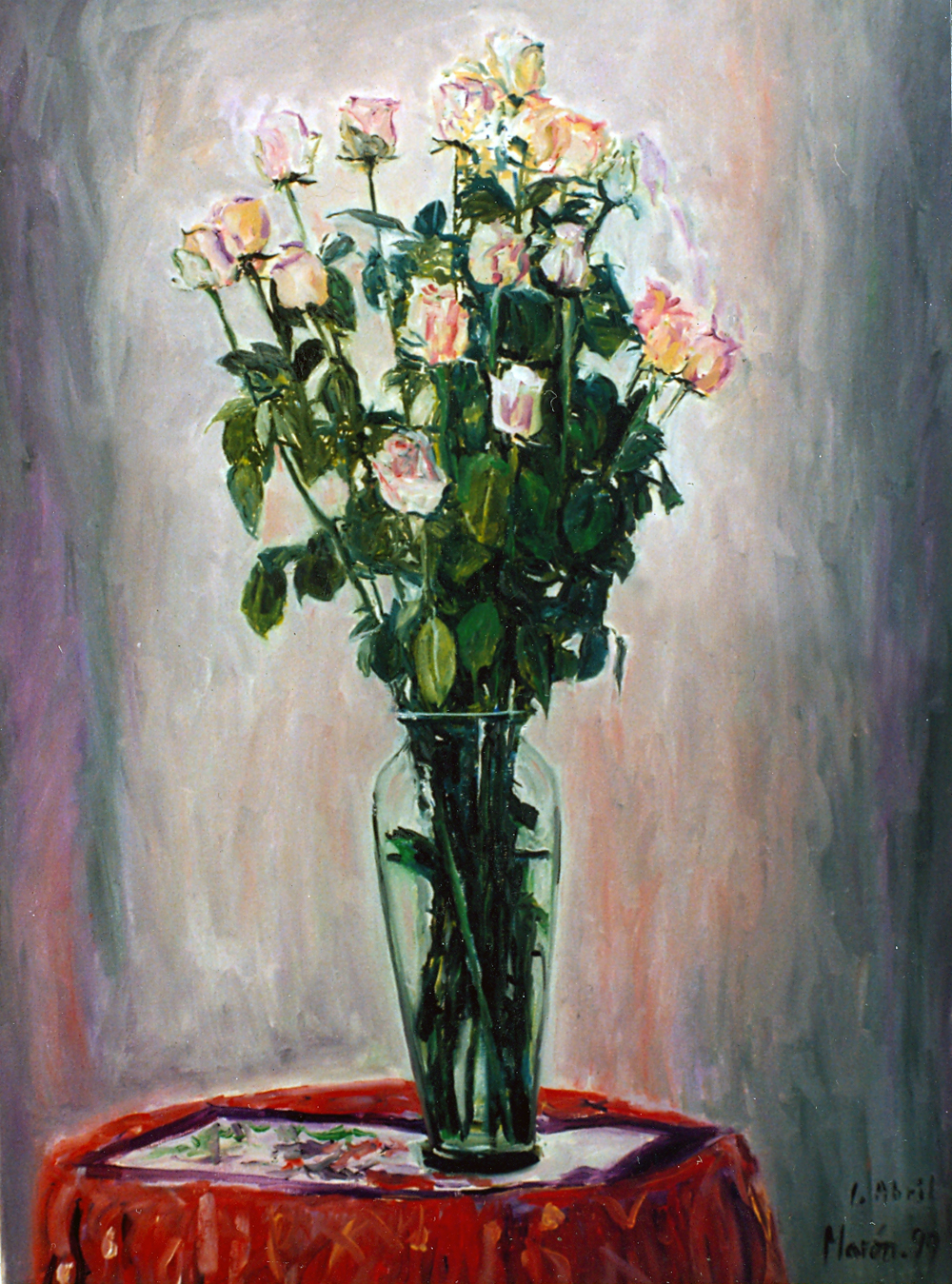 Birthday flowers for my mother as he always does for her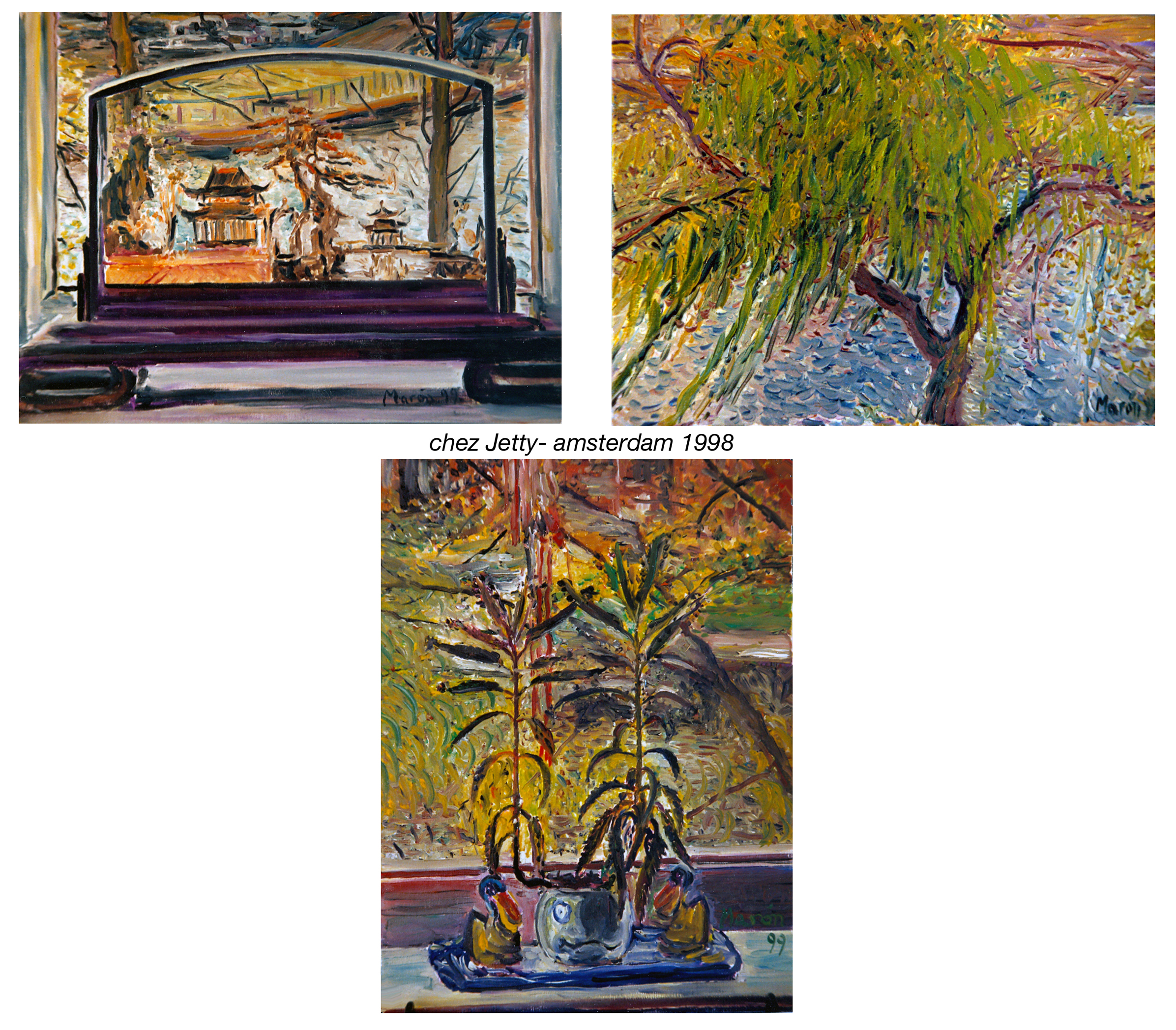 I actually have the top left one of the Japanese Garden in my room and I love it so much!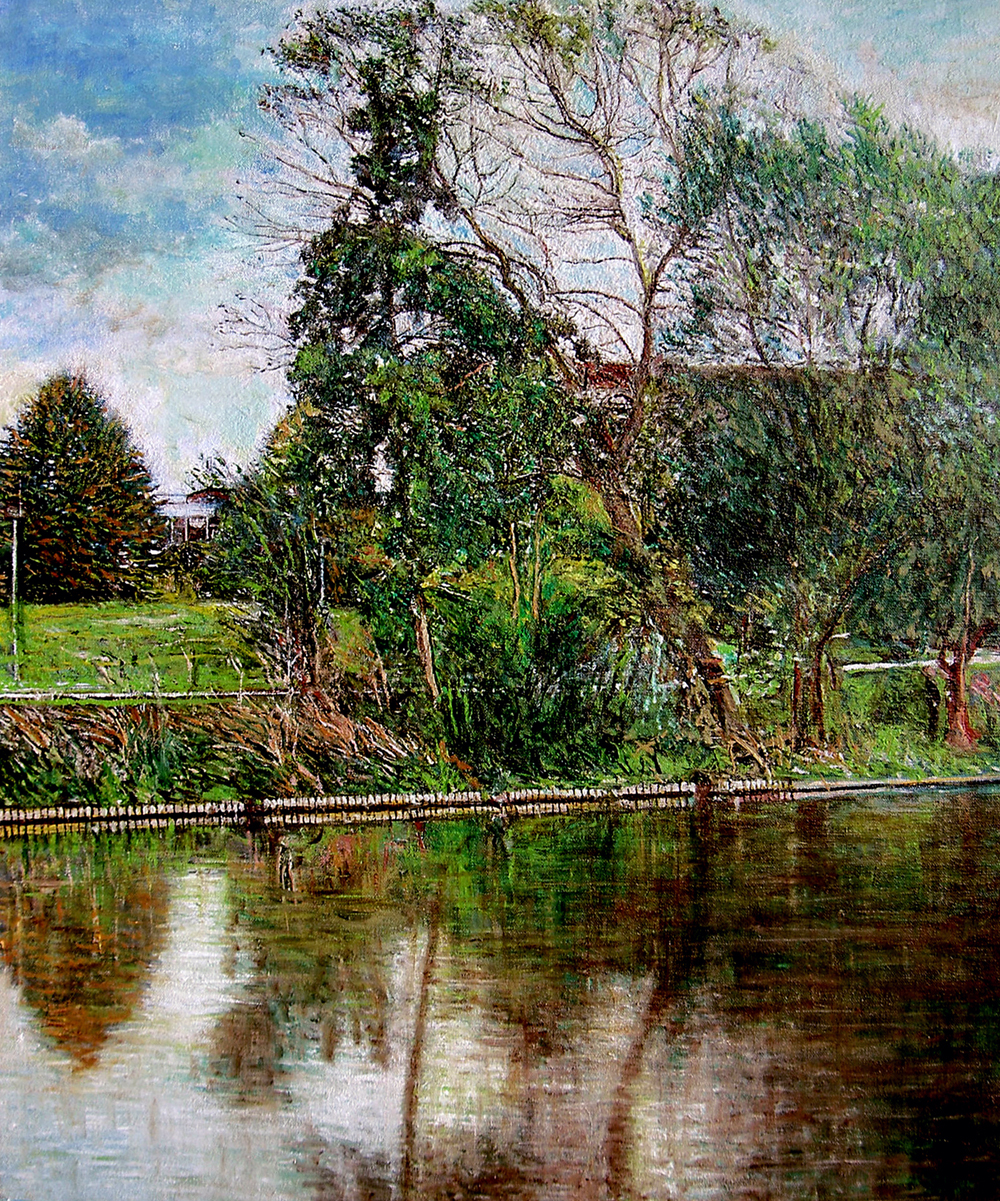 Here is one from the house they had by the river. This is the place where I visited with my then baby girl and it was lovely! You could walk out to the back patio and the river would be right there with plenty of ducks to feed.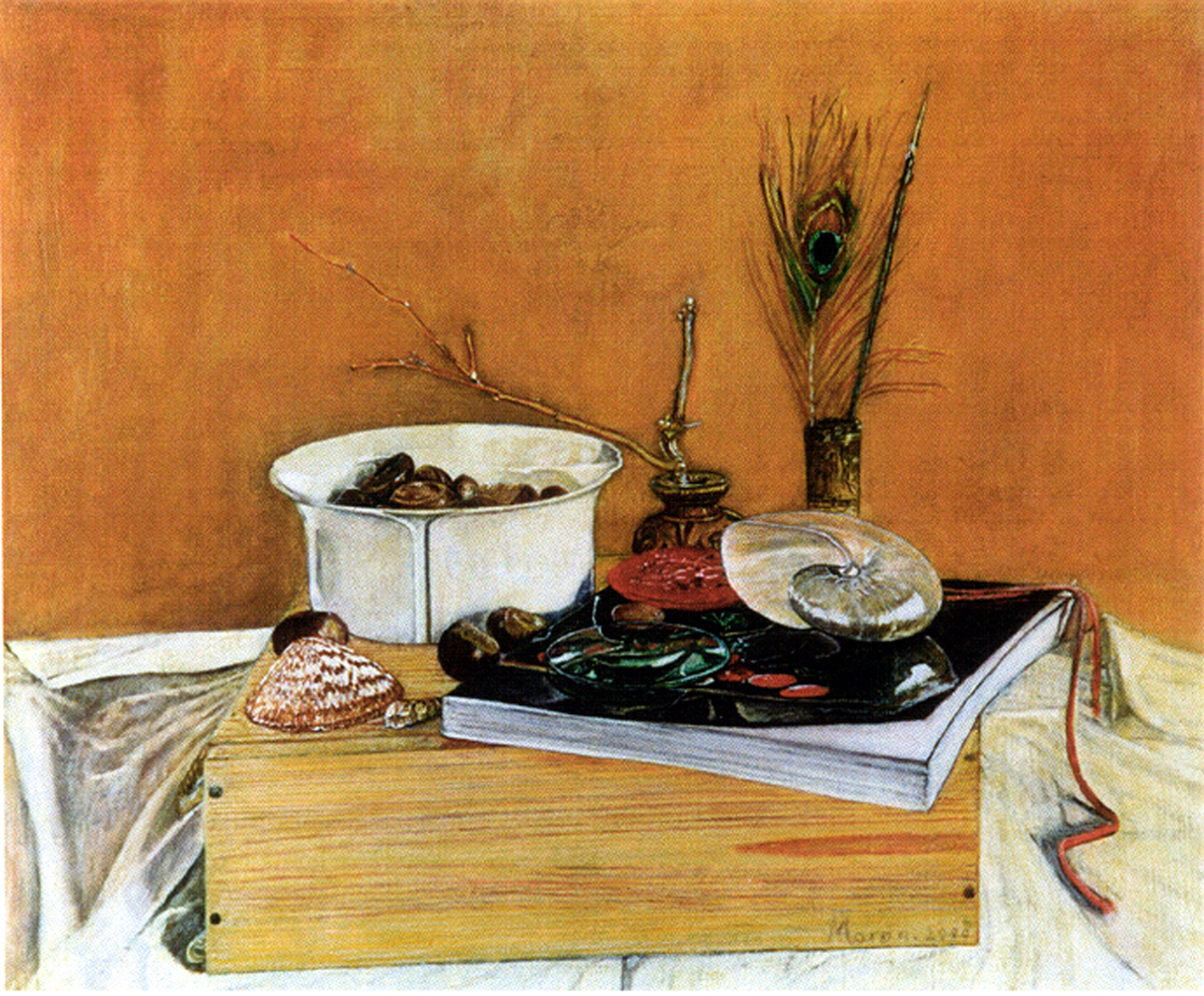 This is a gorgeous still life; Catalog of Rijks Museum, with Adriaen Coorte on the cover.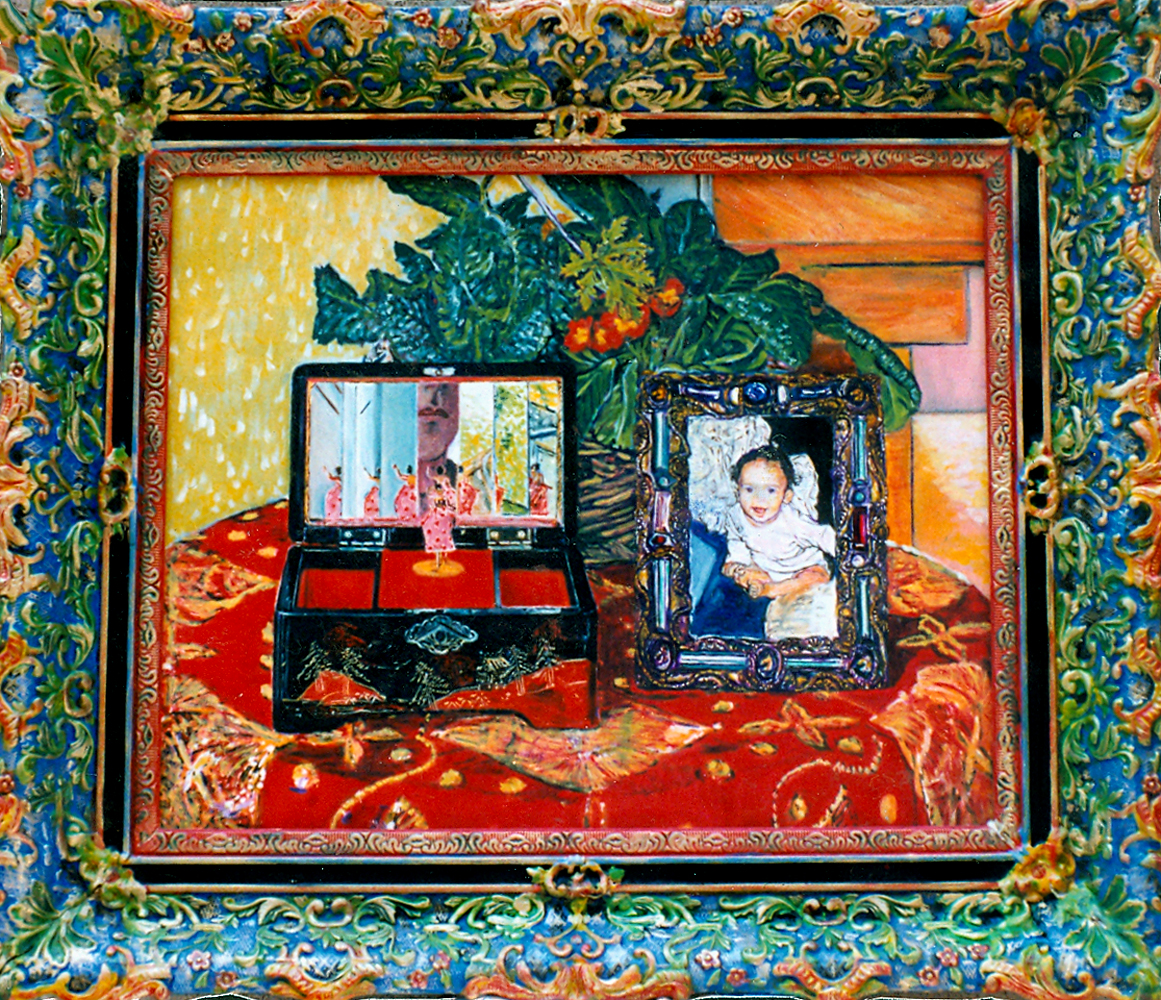 Last but definitely not least a painting with a picture of my then baby Alijah, my music box and Maron's reflection…This is mine as well and hangs in my living room…beautiful!
There is much more to tell my dear friends but I will keep it for the next chapter; until then be sure to check in with what is happening with my mother's blog HERE!
LOVE & PEACE