My dear friends today I bring you some visual treats… here are a few pieces by Maron. First we will start off with an interior painting of the studio in Paris in '75, I remember this place though it is faint by now, I was very young…from birth to about 3?…beautiful place! Beautifully painted…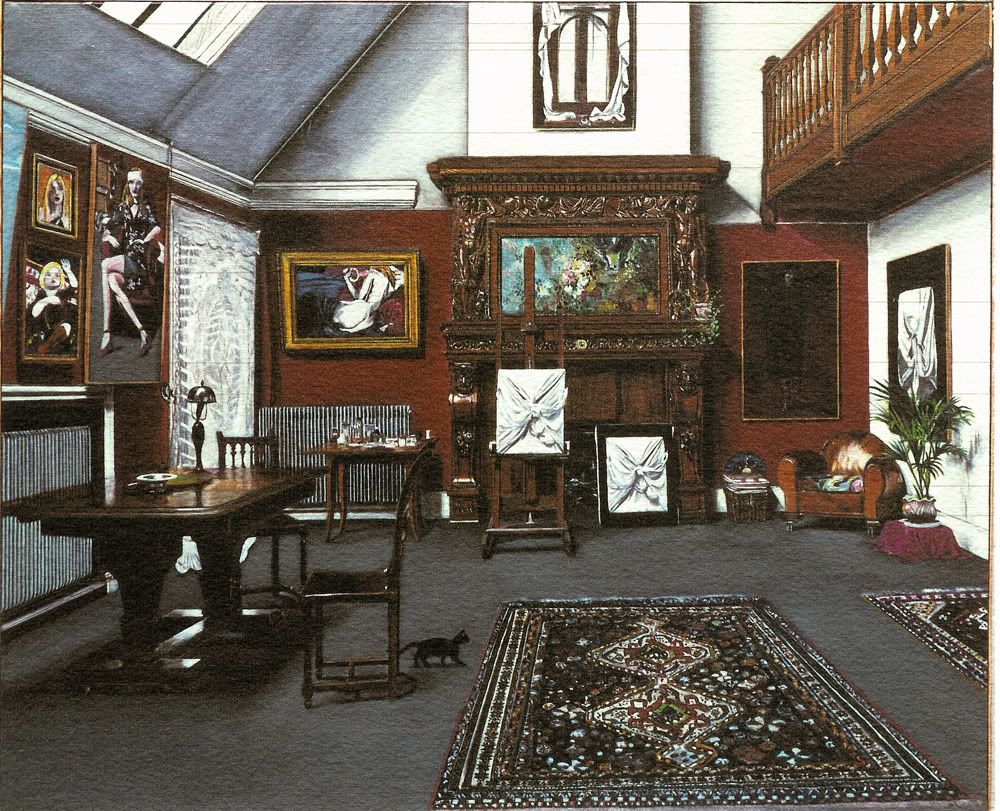 you can see on the walls more paintings by Maron…some of Willy, the "knots" series which were and still are some of my very favorites in that style.
Next is another interior of a friend of the family, Marilyn…lovely woman. Notice the 2 pieces by Maron on her wall?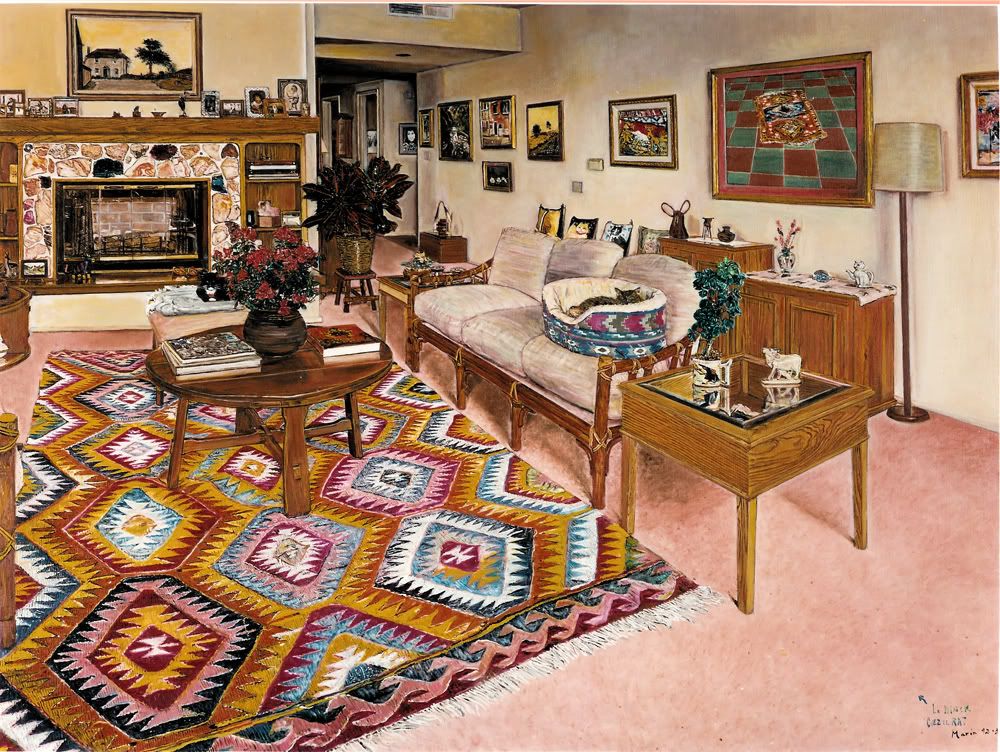 This next one is gorgeous! it was done while they were living in Las Islas Canarias (Canary Islands) and you can see a picture of my mother when she was 20 I believe…there are so many enchanting details in this painting, for instance you can see Maron when he was maybe 4 or 5 in the water in Canarias…you can see behind the snifter glass, do you? Also you can see Willy inside of the postcard that was published for her shoe company in the 80's and you can see her very well actually peeking through the curtains :)these are family treasures…really love this one.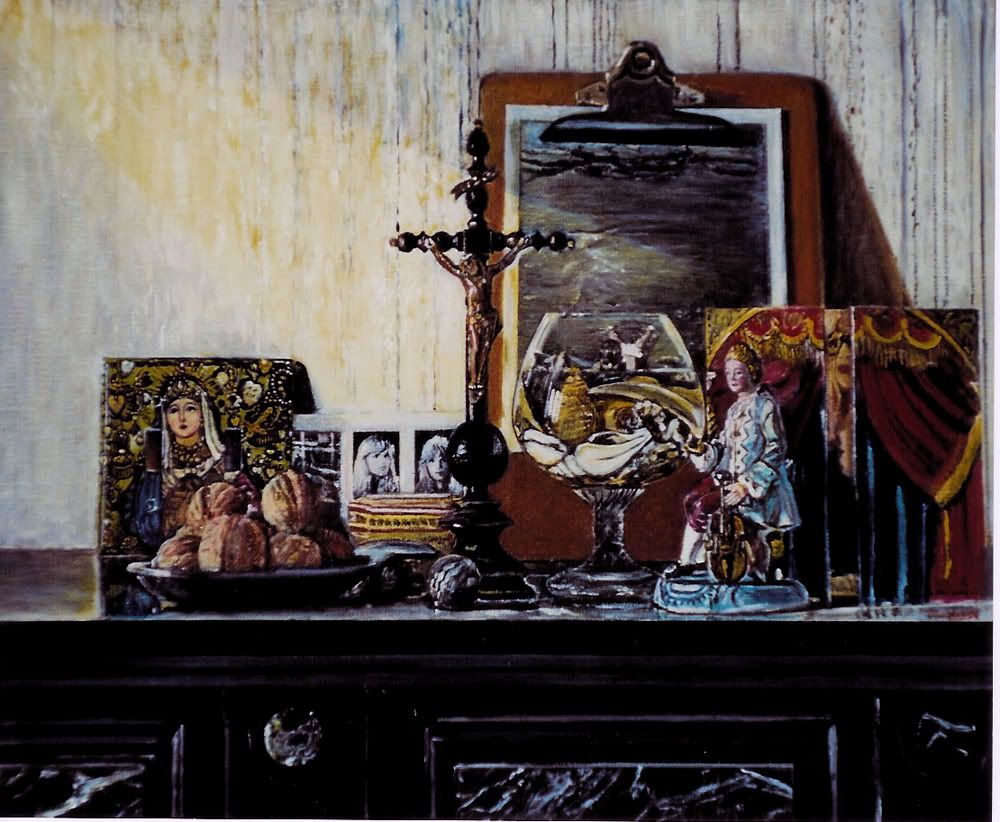 This one is the last one for today…"El Guardian" and it was done while in Amsterdam a few years ago. Gorgeous when you see it live…the details, it reminds me of the feeling the Knots series gave. NICE!

There is going to be an amazing journey coming, I will take you through their history and share the journey with you, it will be so much fun! Thank you for spending this time with me, and until next time!