Amsterdam! what an amazing city…Europe in general is a place that you can easily romanticize over. The history, the beauty, the food! OK well let's get back to Amsterdam, my mother's homeland. Now they live here and they find amazing places to stay and work, again Amsterdam is a hard place to find a home in as it is very strictly organized to keep housing assigned to the Dutch as it is so small and so many want to live there. I show you now the Amsteldijk studio which is the first of some amazing studios they stayed in thanks to a friend Max Hasfeld who had properties for sale but would rent out to these 2 amazing artists until they would sell. It worked for everyone very well! Because they were such extraordinary places! I will show you here…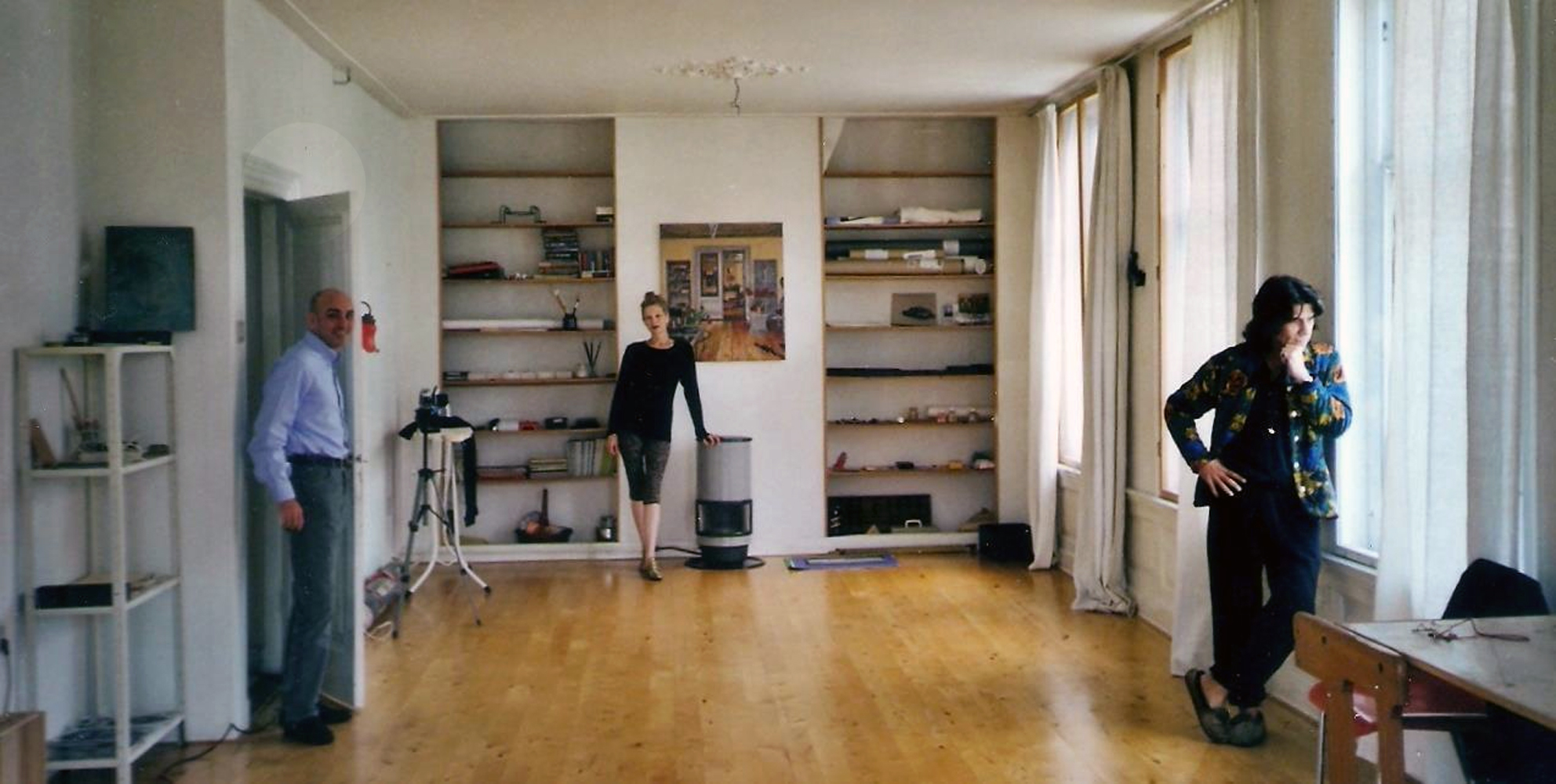 Here you can see the studio from both sides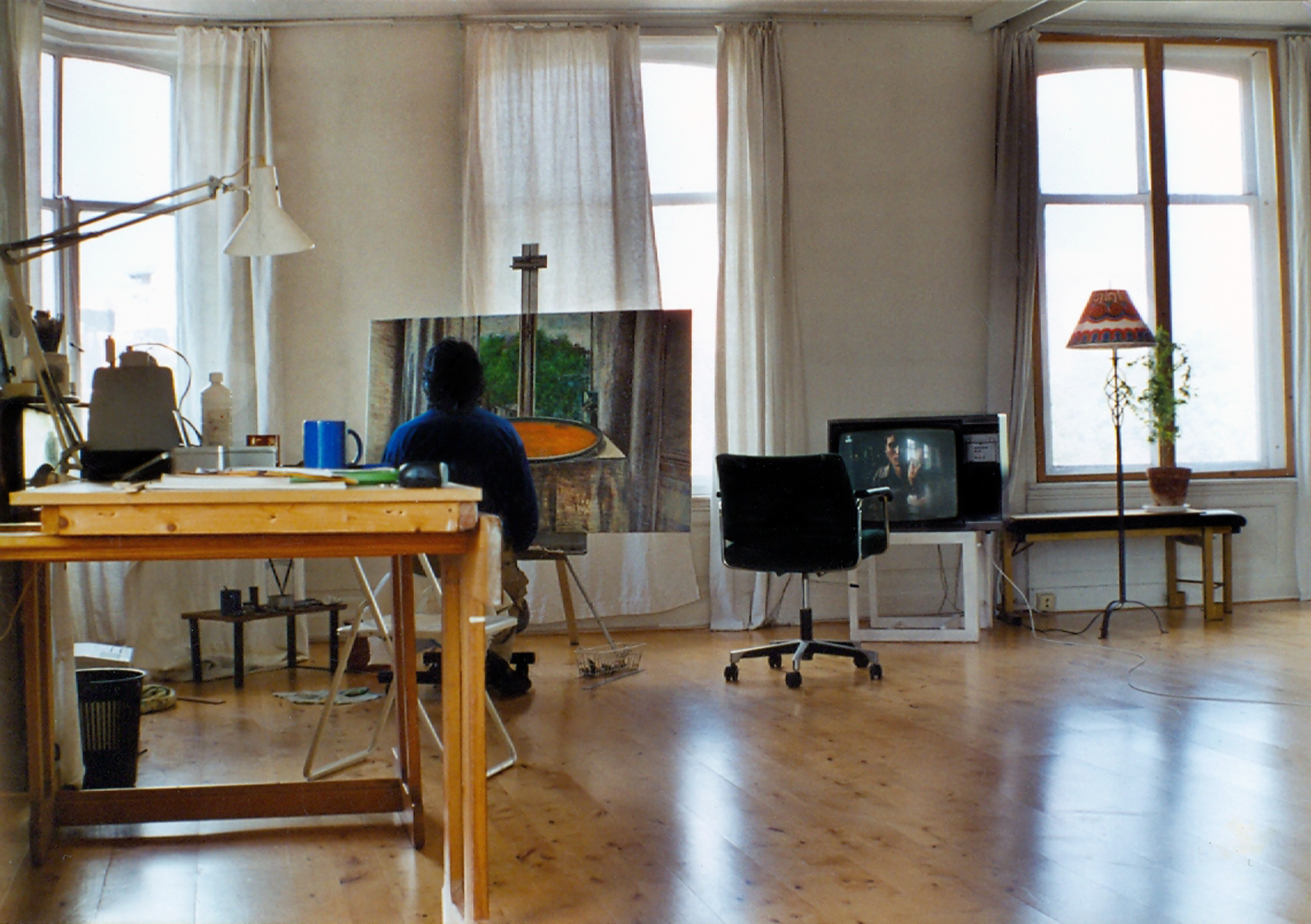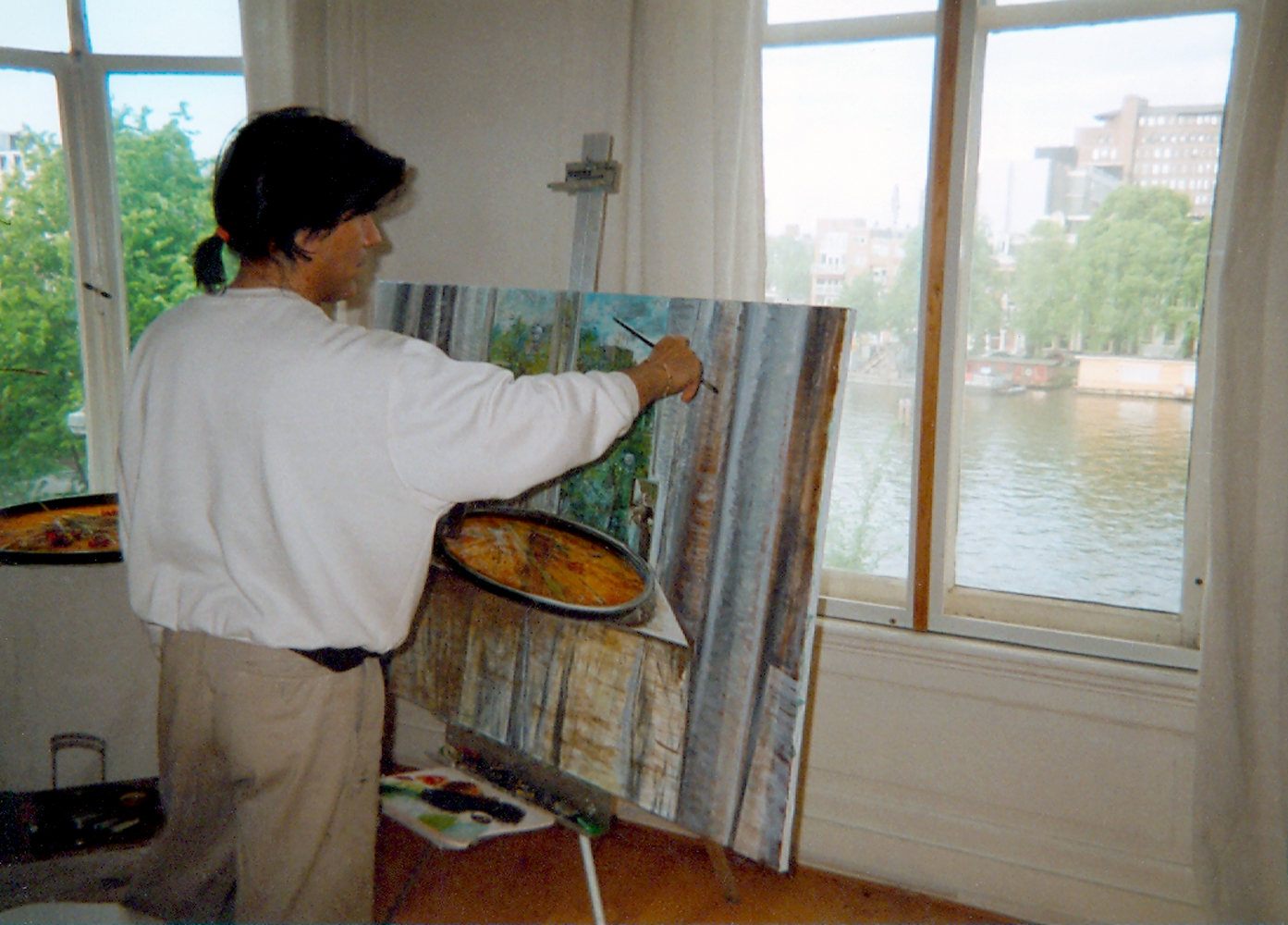 this is such a beautiful piece…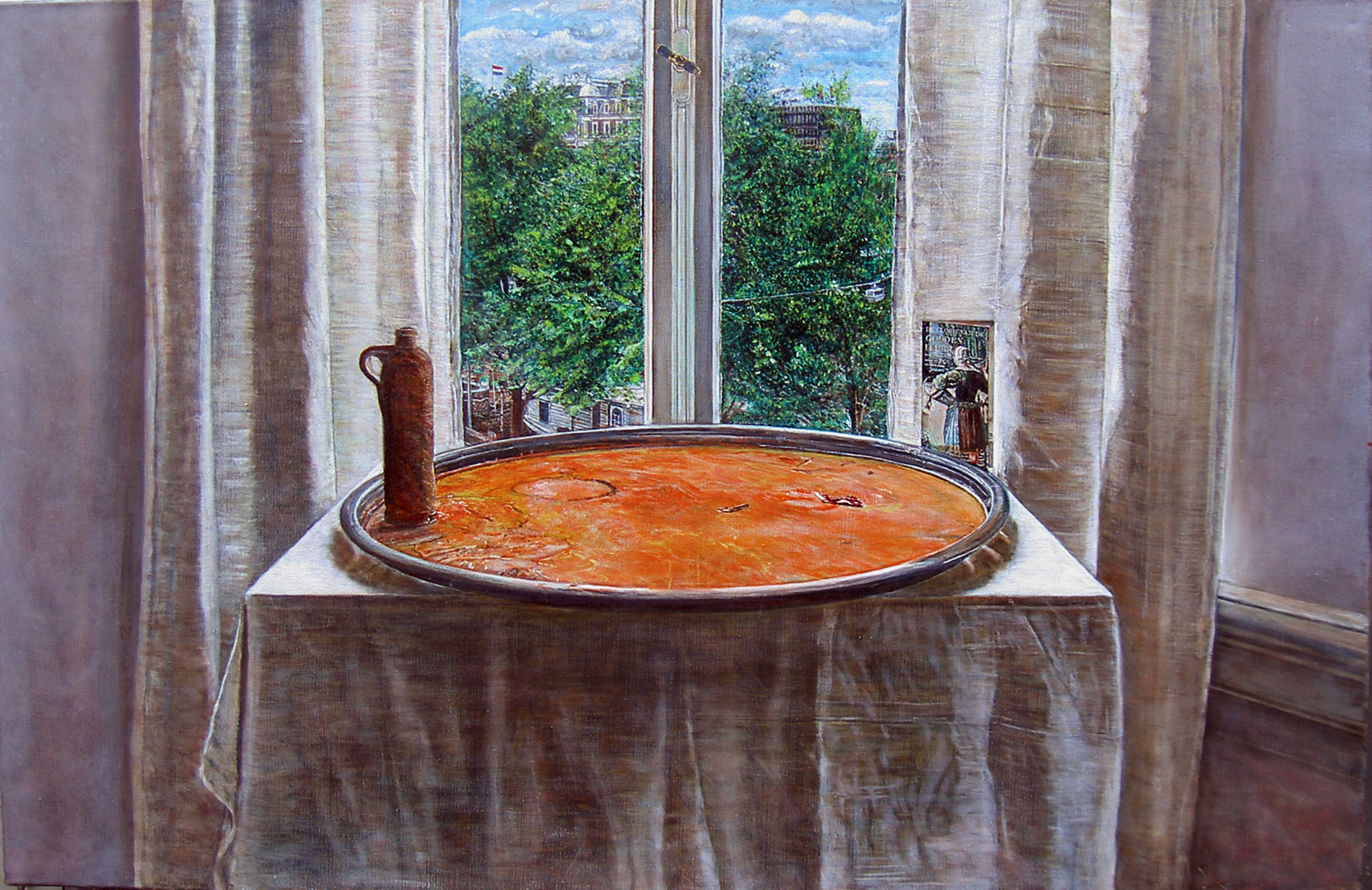 The lucky one who acquires this one will be able to see how marvelous it is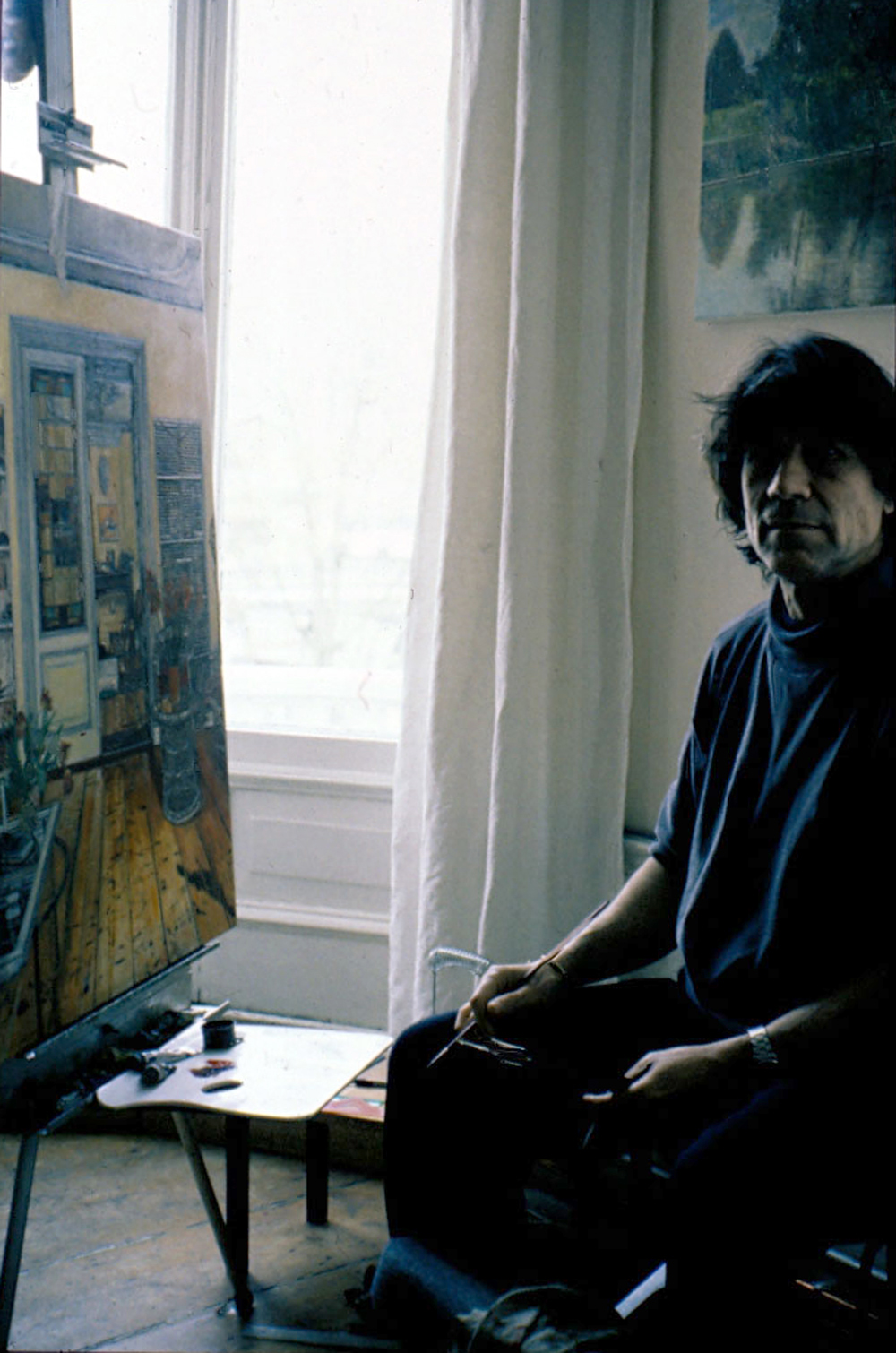 Here he is starting the interior of their place, the interiors he paints are so beautiful!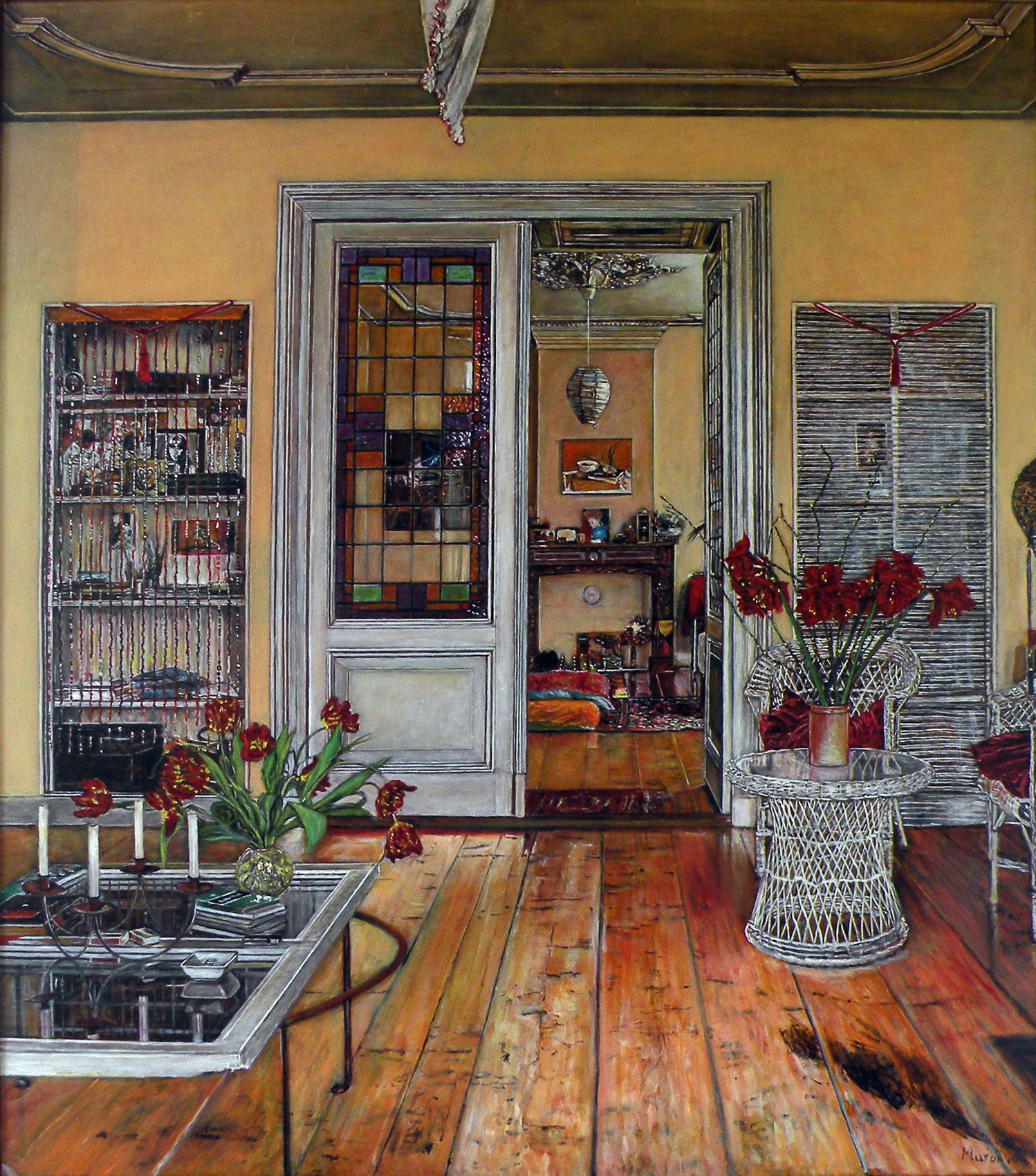 Gorgeous! this is the finished work…I love that it shows the beaded curtain I made along with my then partner Mykeesha, do you see it?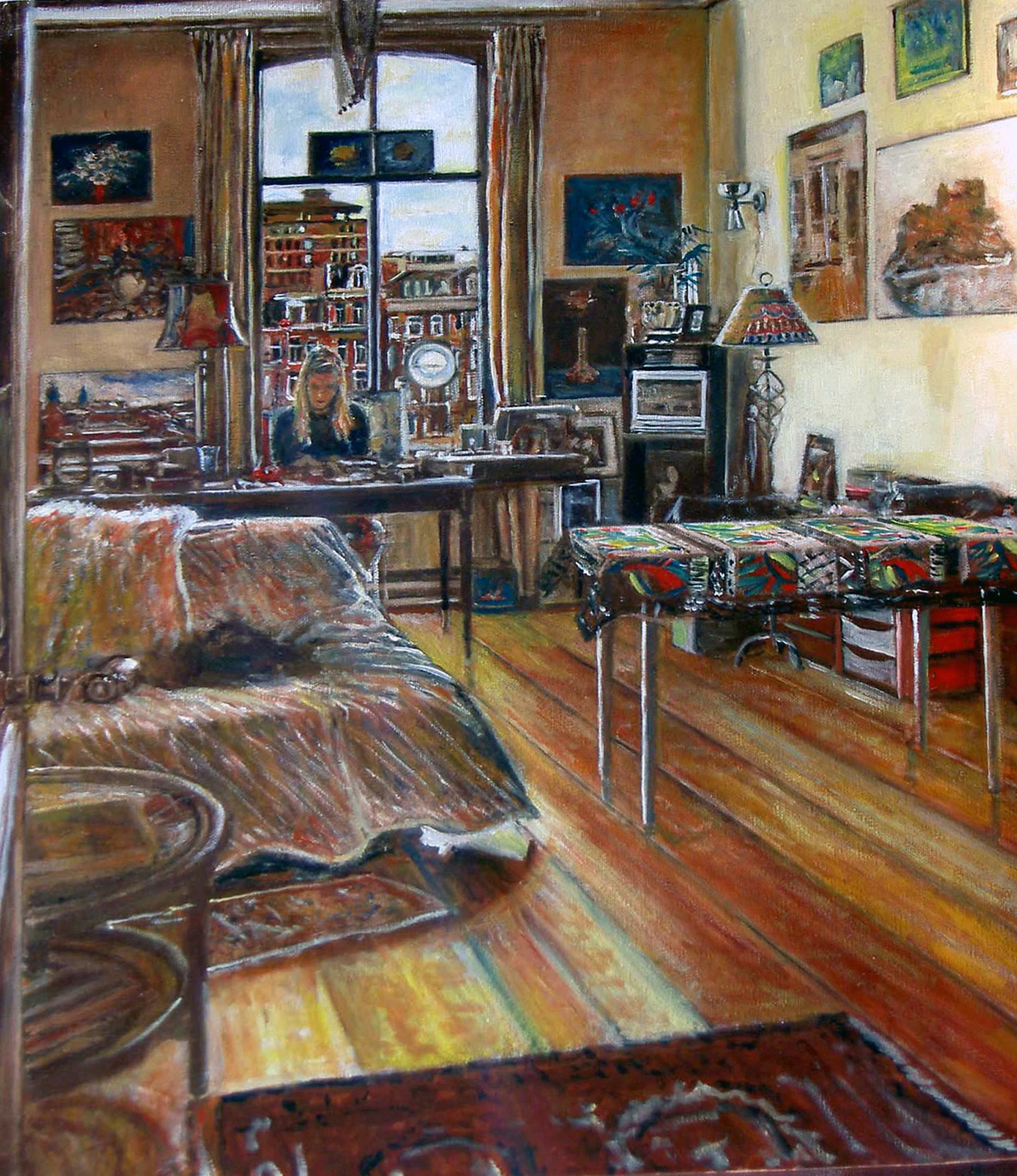 Ah! this place was so incredible…it had 4 floors and they put their personal touch to it which I am sure was so cozy and beautifully detailed with rugs, blankets, nice tables and everything in between.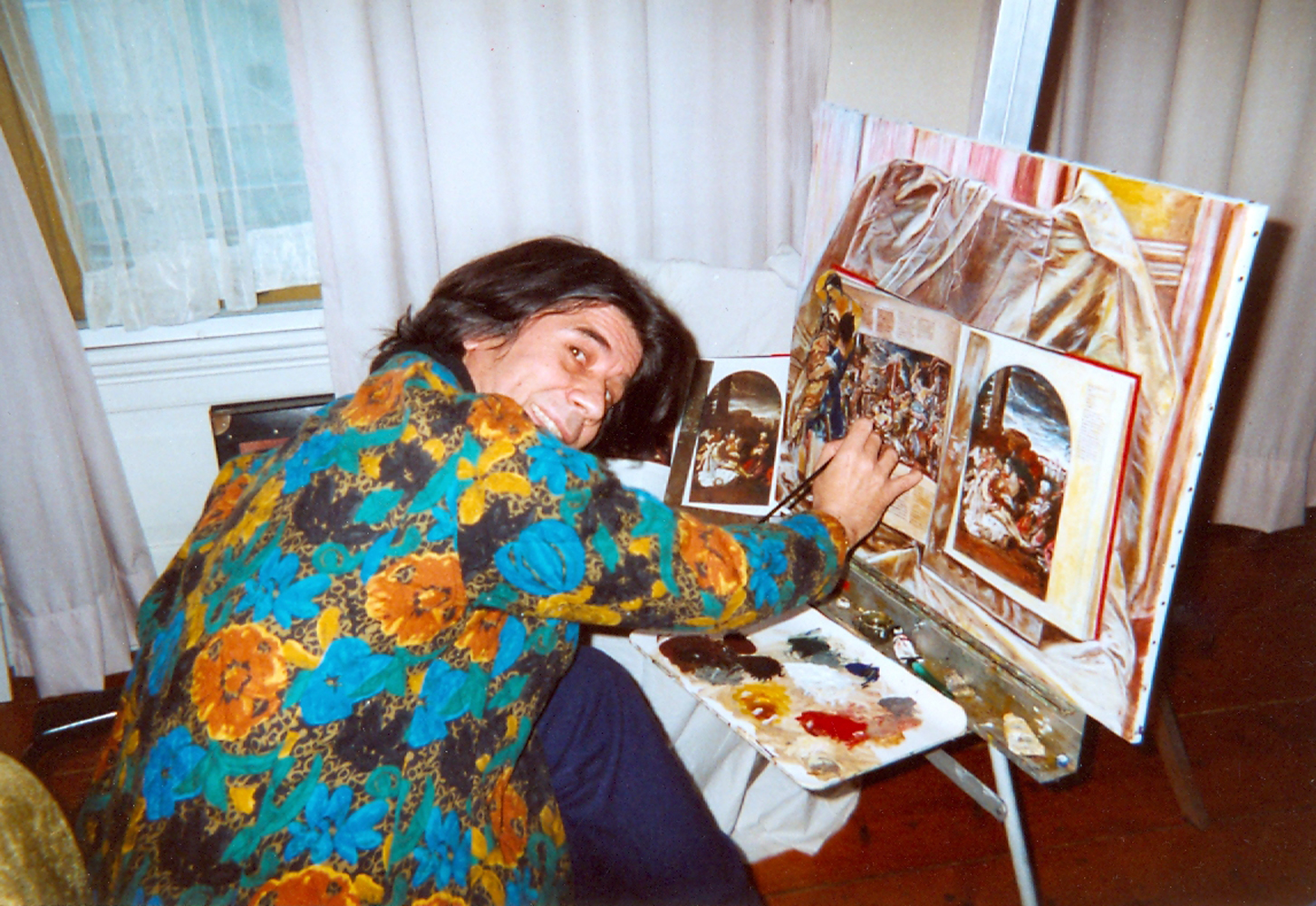 The Master at work!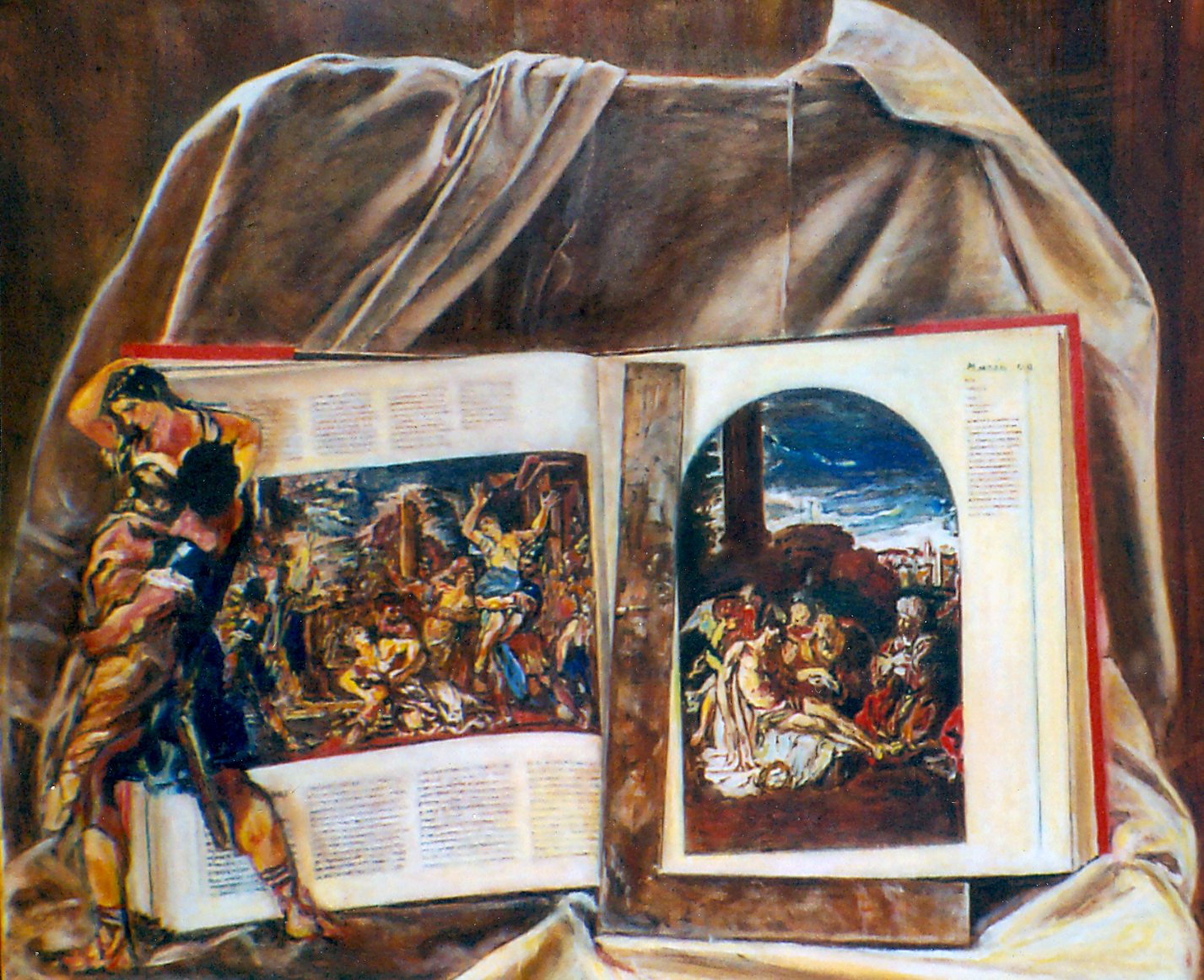 Wow this is so lovely…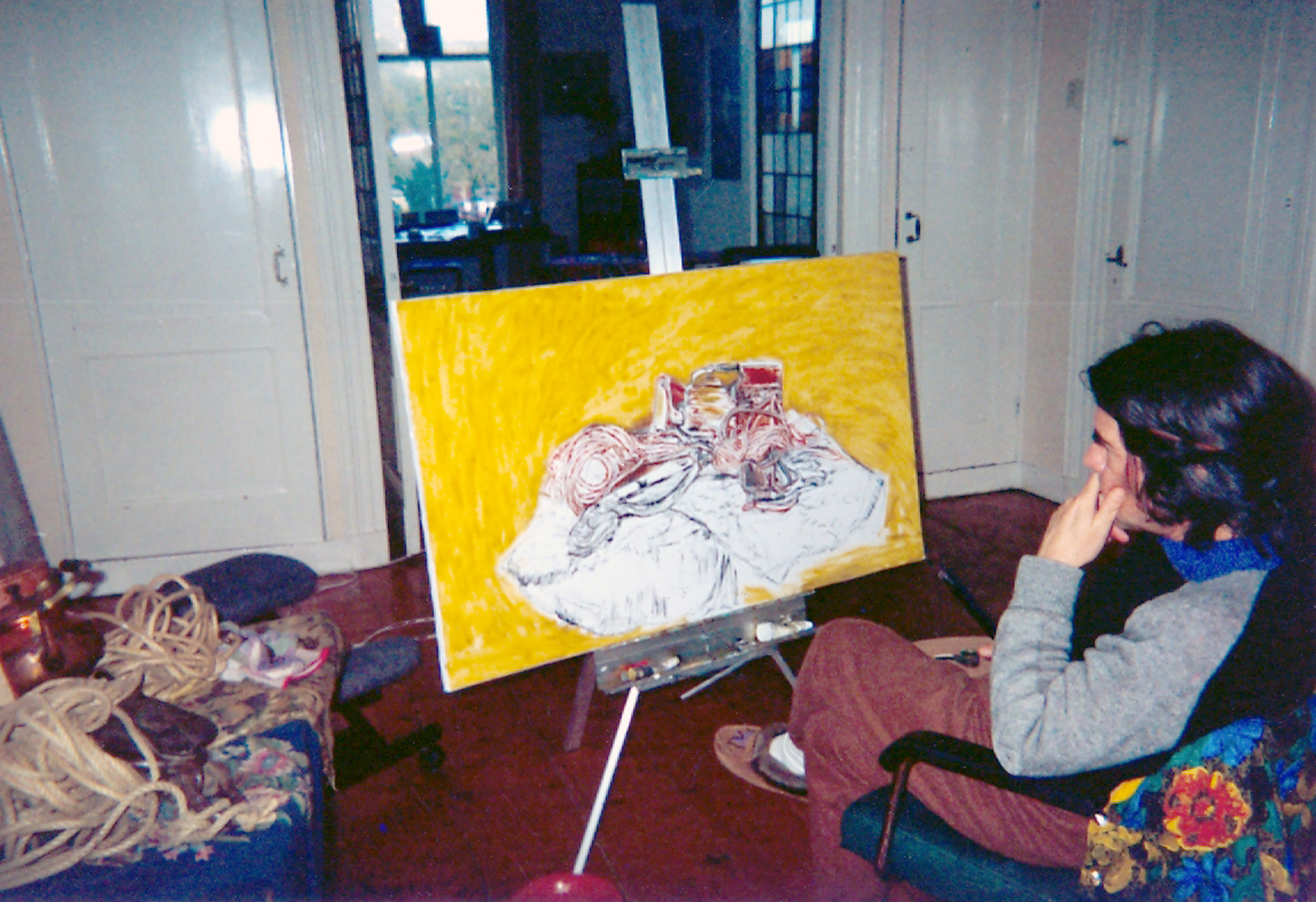 the Master contemplation the next move…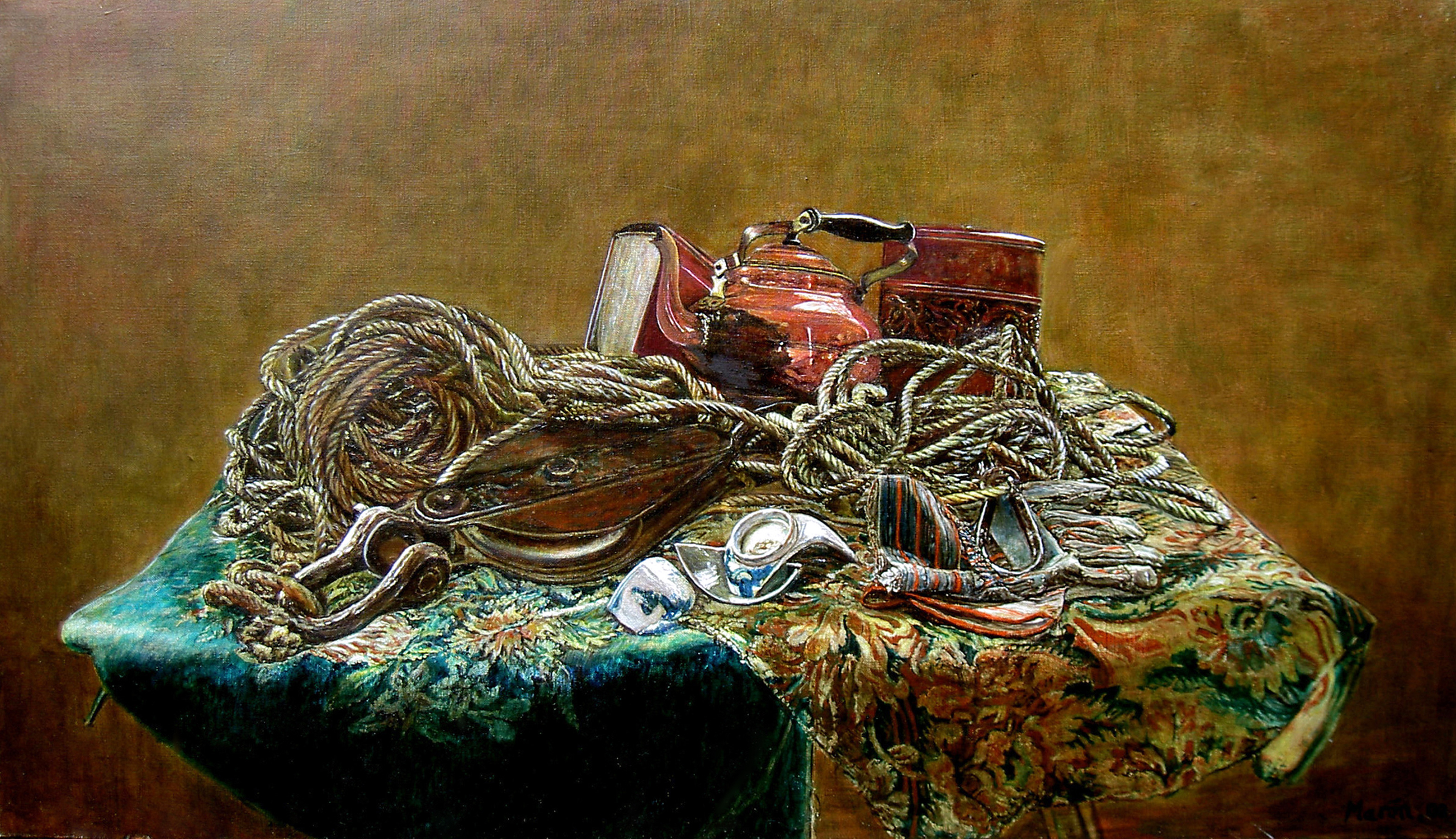 OMG this one is incredible!                                                                                          -The cord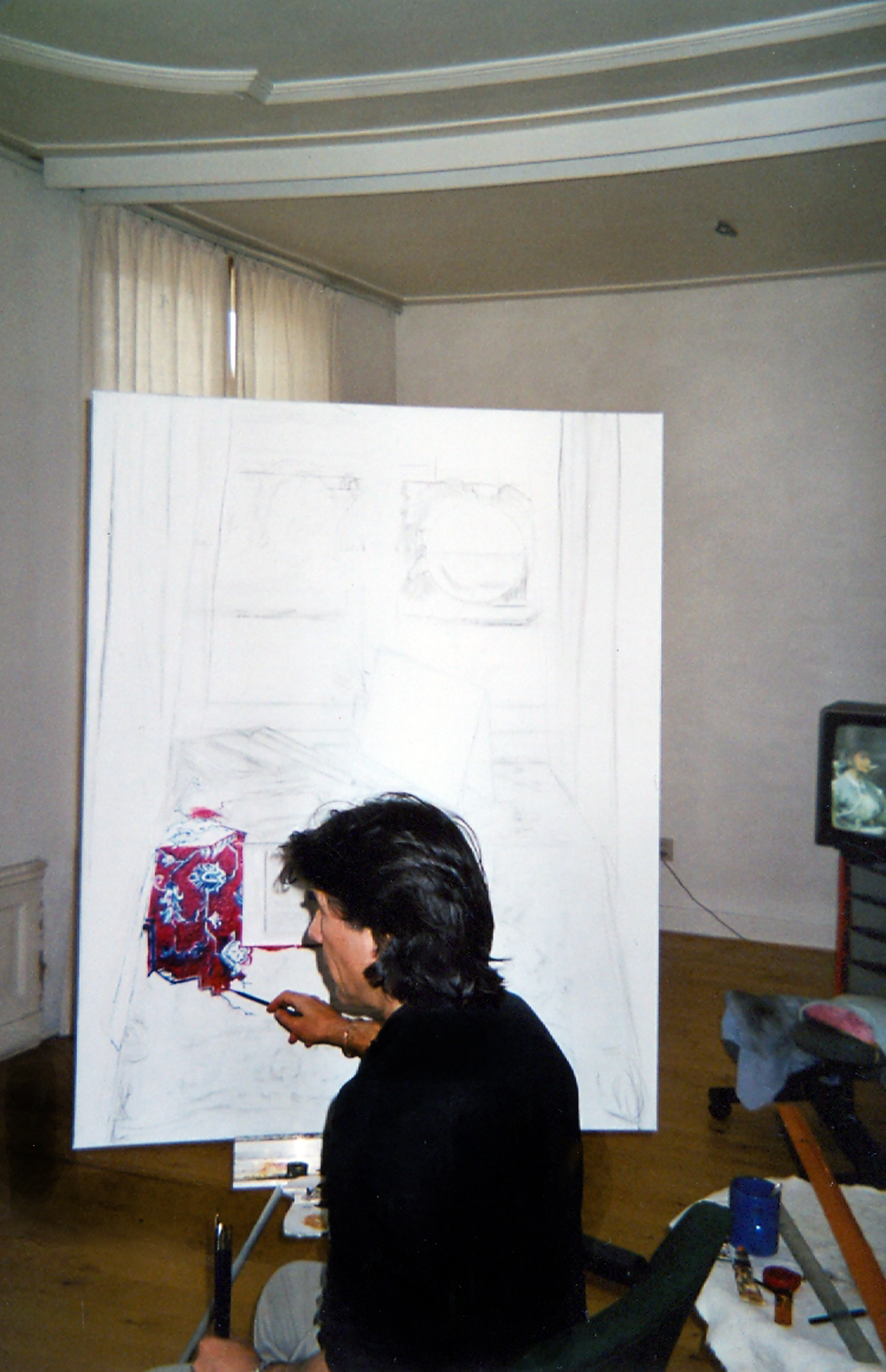 starting a painting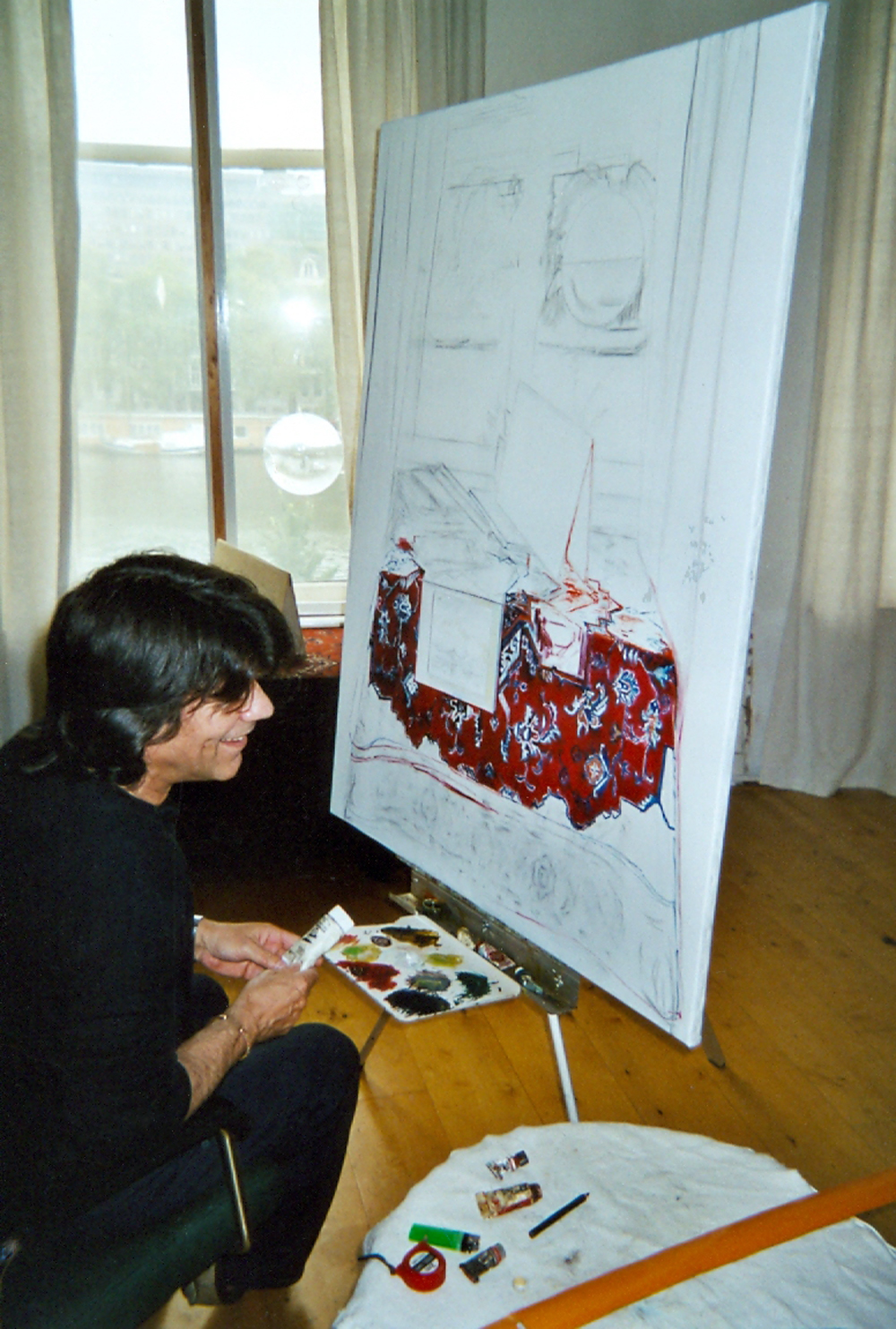 Like we would say in Spain, En Su Salsa!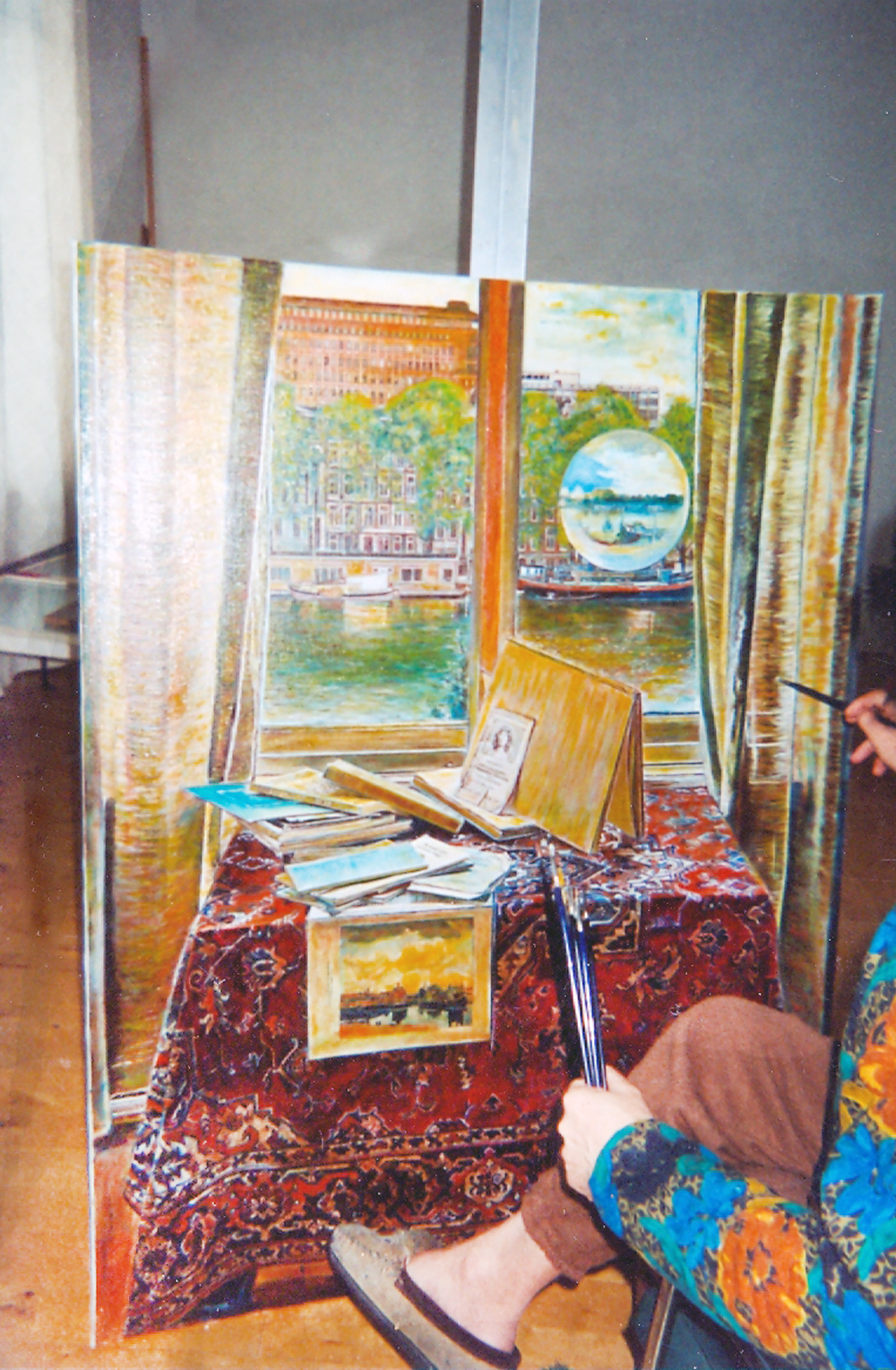 Look at this beauty! here is the view of the Amstel river.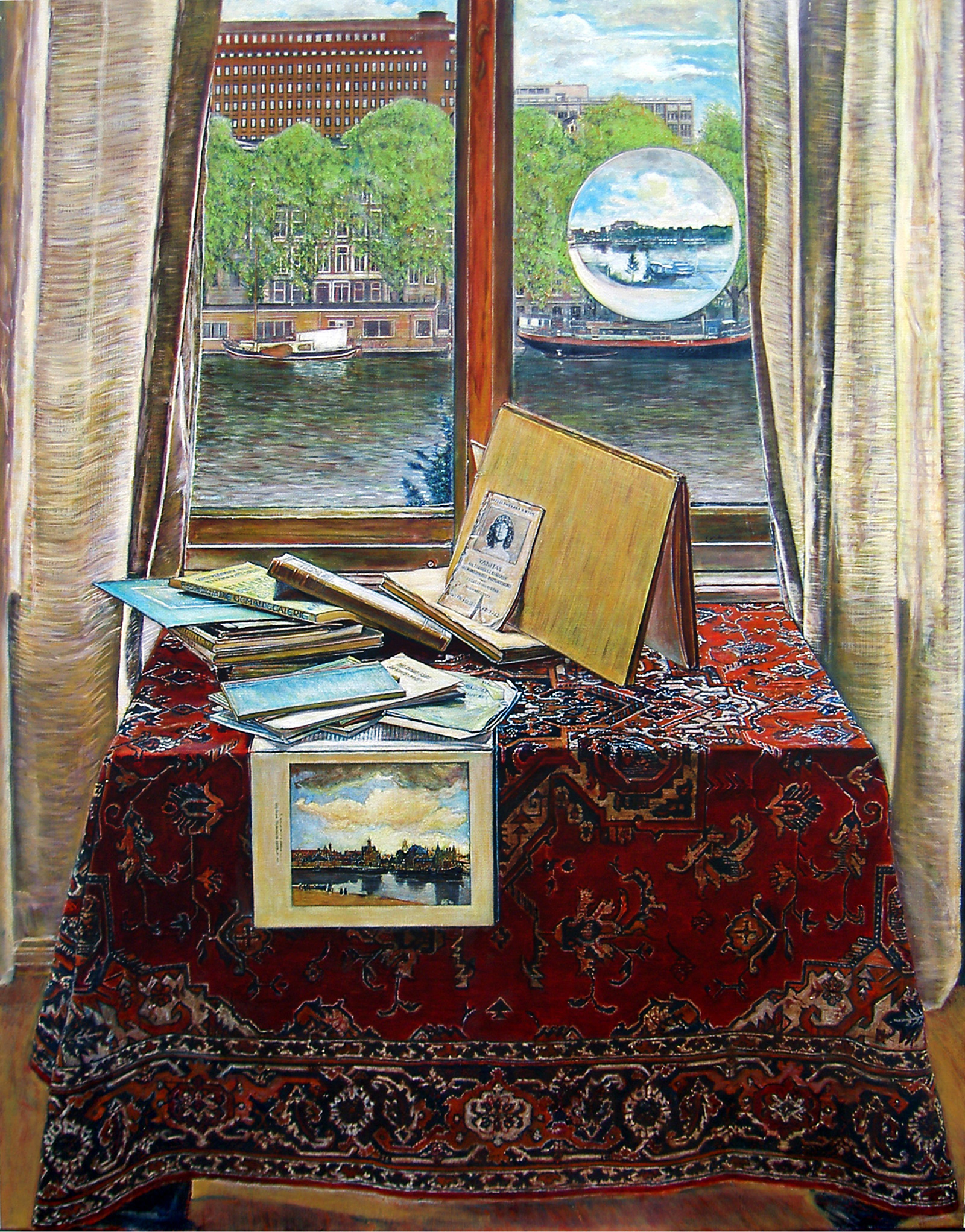 Wowza!!! finished                                                                                          -View of the Amstel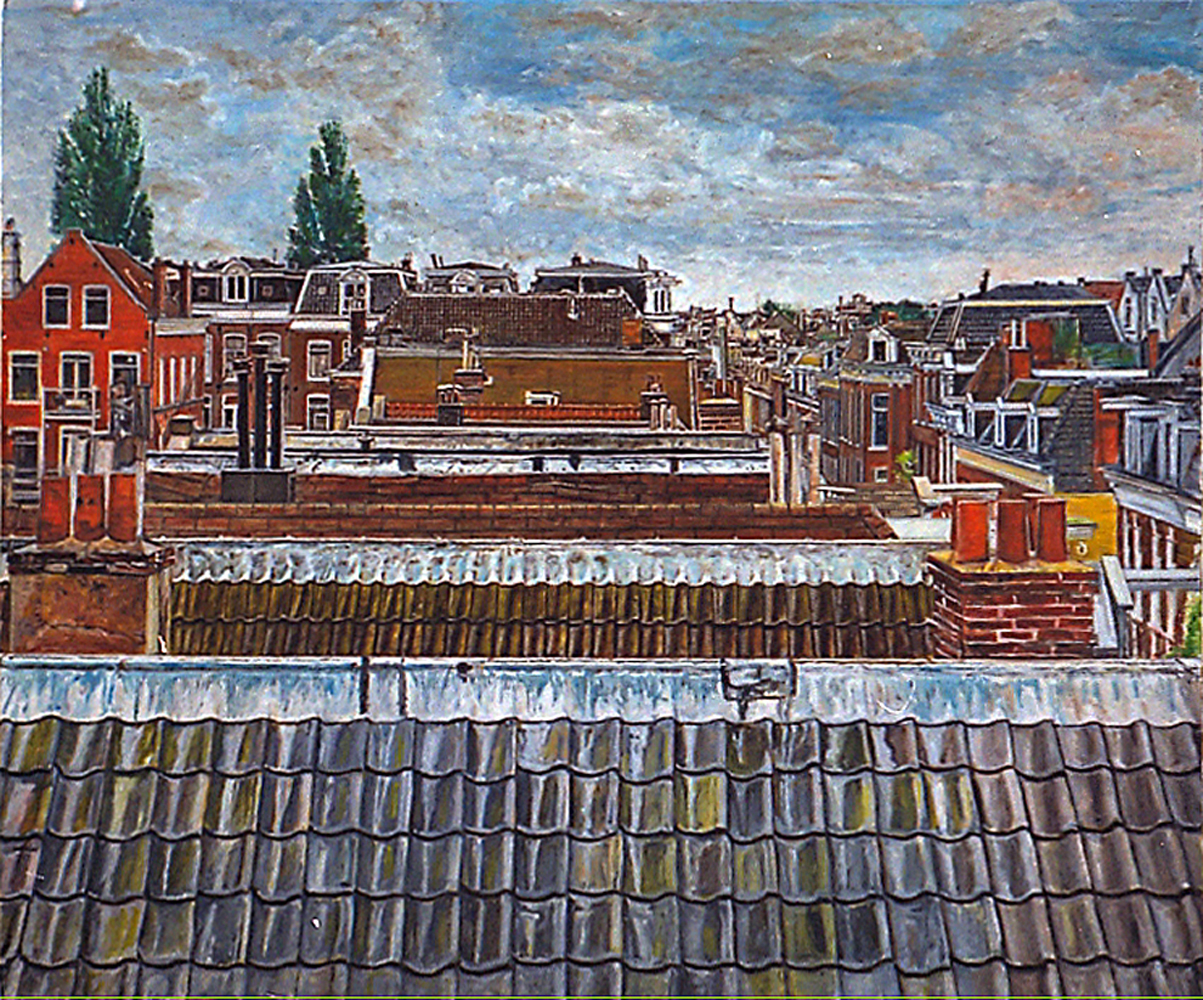 Here is the view from the 4th floor. As you can see there were not many places that even went that high so this was a wonderful studio for him to work from.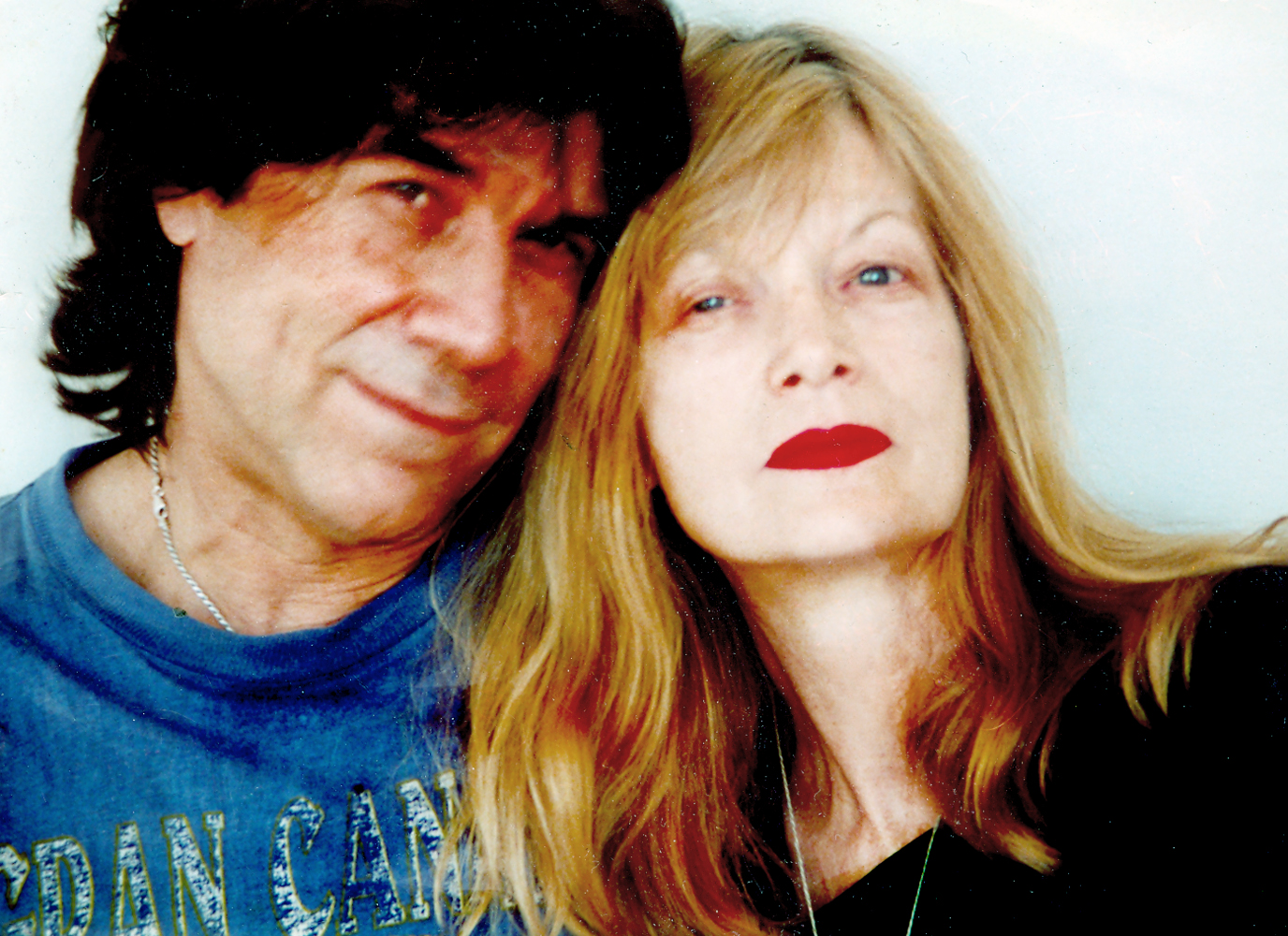 the magic couple in the new millennium xoxo                                                                    – 2000
This is an inspiring time full of creativity…much more to come so stay tuned!
To see what Willy van Rooy is doing CLICK HERE!